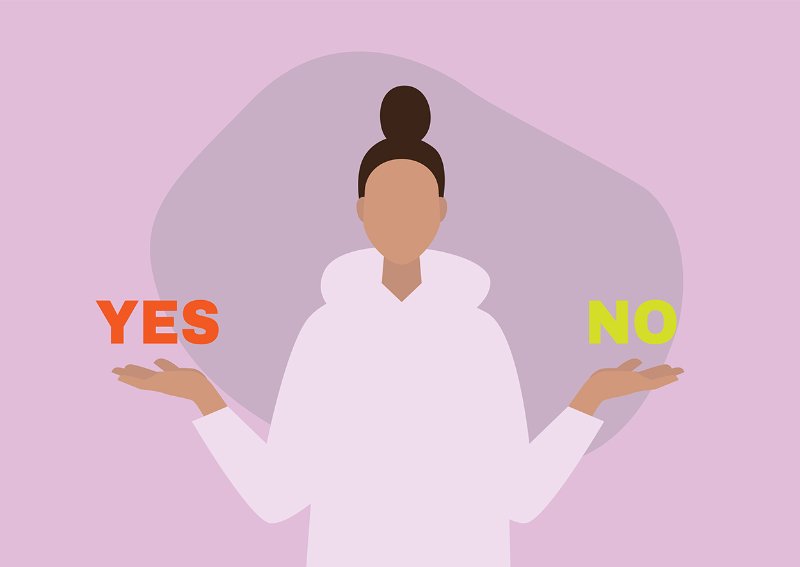 In our effort to bring good content to as many people as possible the text in this blog post has been machine translated so please excuse any mistakes. Thank you!
Par Esther Arnaut Amador
Êtes-vous à l'endroit où vous voulez être? Les choix que vous faites sont-ils vraiment les vôtres?
Tout au long de ma vie, j'ai entendu des gens dire: «La vie est basée sur les décisions que nous prenons». Mais je me demande, prenons-nous des décisions pour nous-mêmes ou laissons-nous les autres les prendre à notre place?
Il y a presque trois ans, j'ai décidé de venir aux États-Unis en tant que fille au pair. À cette époque, je travaillais comme institutrice au Mexique, et honnêtement, le processus de décision de quitter mon emploi pour venir aux États-Unis était difficile. Je crois que ce qui a rendu les choses difficiles, c'est que j'étais habitué à prendre des décisions basées sur les opinions des autres. Ce que les autres penseraient était toujours dans mon esprit. Et si je faisais une erreur dans le chemin que j'ai choisi? Et si je ne réussissais pas? La peur et les doutes sont là tout le temps, mais j'ai appris à les laisser partir et à avancer avec les décisions difficiles que je sais être fidèles à moi-même, même lorsque les autres peuvent ne pas comprendre le chemin que je prends. J'ai découvert que l'expérience de la vulnérabilité en prenant des décisions difficiles pour moi-même a été une partie importante de ma croissance.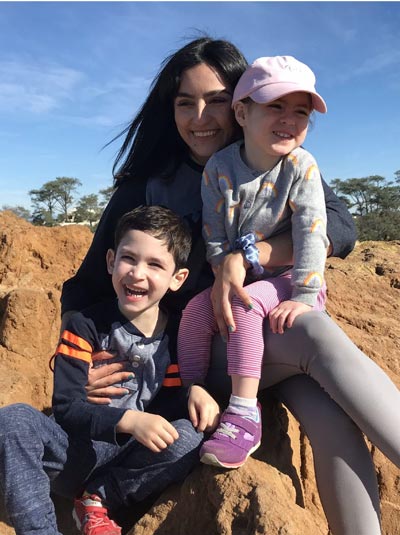 C'est la famille avec laquelle je travaille comme fille au pair. En eux, j'ai trouvé l'amour et le soutien,
et je les considère comme une partie importante de ma famille.
C'est pourquoi j'ai avancé avec courage et j'ai choisi le chemin qui me rend heureux. Depuis ce moment, ce fut un merveilleux voyage de la vie ensoleillée à la plage de Baja California Sur, au Mexique, aux magnifiques montagnes russes qu'est la ville venteuse de Chicago. Je n'aurais jamais imaginé que je pourrais trouver autant d'amour, de paix et de joie dans un pays étranger. Je dois dire que ce n'est peut-être pas seulement une question de lieu, mais les gens, qui aident tout à avoir un sens.
Vivre aux États-Unis m'a aidé à être plus confiant et ouvert aux gens. Je me suis fait de nombreux amis dans les endroits les plus inattendus. Une fois, je faisais du babysitting dans un parc et j'ai vu une autre fille faire du babysitting également. J'ai entamé une conversation, nous avons échangé des numéros et depuis, nous sommes devenus les meilleurs amis! Je ne peux pas imaginer ma vie sans elle maintenant!
Cette décision m'a non seulement conduit à grandir en tant que personne mais aussi en tant que professionnel. Actuellement, je me prépare à atteindre mon objectif de terminer une maîtrise aux États-Unis. C'est pourquoi j'étudie l'anglais à la English Language Academy (ELA) de l'Université DePaul . J'ai trouvé que c'était un endroit merveilleux pour apprendre et se faire des amis du monde entier! Si je n'avais pas été assez courageux, et si je n'avais pas choisi de suivre mes propres décisions, je n'aurais jamais pu vivre l'expérience incroyable et spéciale que je vis!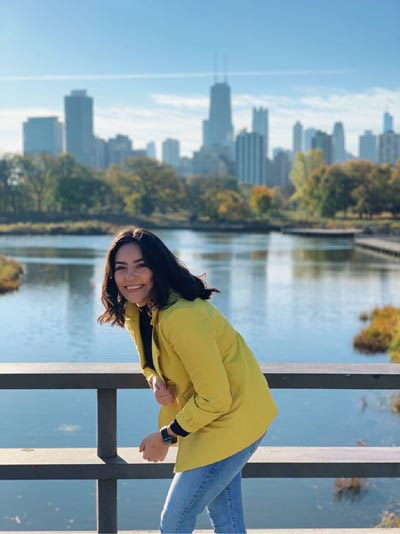 C'est moi, vivant dans la Windy City. :)
Apprendre à abandonner l'opinion de tout le monde sur notre vie ne vient peut-être pas naturellement, mais je crois que c'est quelque chose que nous devons apprendre à faire. Nous avons tous des idées différentes sur la manière d'atteindre le bonheur et le contentement. Tout au long de mon parcours, j'ai découvert que vous devez aller dans votre propre direction, suivre votre cœur même, car si vous prenez des décisions en fonction de ce que les autres désirent pour votre vie, vous allez finir par vivre la vie de quelqu'un d'autre! Ces deux choses m'ont aidé à vivre ce que je n'avais jamais imaginé auparavant.
J'espère que vous apprendrez à faire de votre vie quelque chose dont vous êtes fier et à voir la beauté du monde qui vous entoure.
Esther Arnaut Amador de La Paz, au Mexique, étudie l'anglais à la English Language Academy de l'Université DePaul à Chicago, dans l'Illinois.