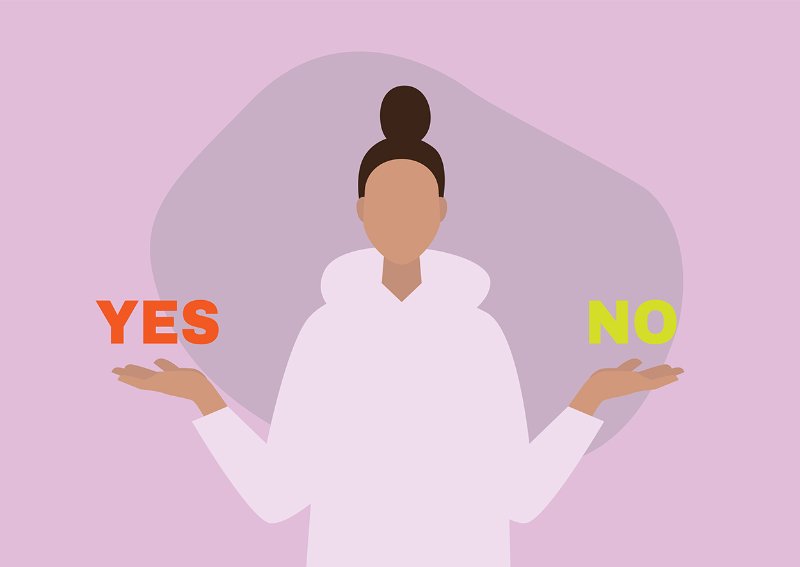 In our effort to bring good content to as many people as possible the text in this blog post has been machine translated so please excuse any mistakes. Thank you!
Por Esther Arnaut Amador
¿Estás en el lugar donde quieres estar? ¿Son realmente suyas las decisiones que está tomando?
A lo largo de mi vida, he escuchado a personas decir: "La vida se basa en las decisiones que tomamos". Pero me pregunto, ¿estamos tomando decisiones por nosotros mismos o estamos dejando que otros las tomen por nosotros?
Hace casi tres años, decidí venir a Estados Unidos como au pair. En ese momento, trabajaba como maestra de escuela primaria en México y, honestamente, el proceso de decidir dejar mi trabajo para venir a los Estados Unidos fue difícil. Creo que parte de lo que lo hizo difícil fue que estaba acostumbrado a tomar decisiones basadas en las opiniones de otras personas. Lo que otros pensarían siempre estuvo en el fondo de mi mente. ¿Qué pasa si cometí un error en el camino que elegí? ¿Y si no tuviera éxito? El miedo y las dudas están ahí todo el tiempo, pero he aprendido a dejarlos ir y seguir adelante con las decisiones difíciles que sé que son fieles a mí mismo, incluso cuando otros no entienden el camino que estoy tomando. Descubrí que experimentar vulnerabilidad al tomar decisiones difíciles por mí mismo ha sido una parte importante de mi crecimiento.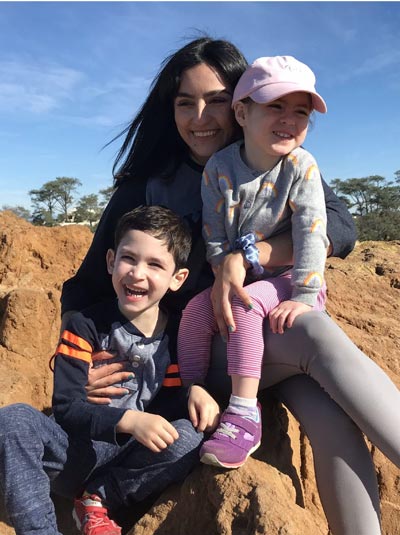 Esta es la familia con la que trabajo como au pair. En ellos encontré amor y apoyo,
y los considero una parte importante de mi familia.
Por eso avancé con valentía y decidí el camino que me hace feliz. Desde ese momento, ha sido un viaje maravilloso desde la soleada vida de playa en Baja California Sur, México, hasta la hermosa montaña rusa que es la ventosa ciudad de Chicago. Nunca imaginé que podría encontrar tanto amor, paz y alegría en un país extranjero. Debo decir que tal vez no se trate solo del lugar, sino de las personas, que ayudan a que todo tenga sentido.
Vivir en los EE. UU. Me ha ayudado a tener más confianza y a estar más abierto a las personas. He hecho muchos amigos en los lugares más inesperados. Una vez estaba cuidando niños en un parque y vi a otra niña cuidando niños también. Comencé una conversación, intercambiamos números, ¡y desde entonces nos hemos convertido en mejores amigos! ¡No puedo imaginar mi vida sin ella ahora!
Esta decisión no solo me ha llevado a crecer como persona sino como profesional. Actualmente, me estoy preparando para alcanzar mi meta de completar una maestría en los Estados Unidos. Por eso estoy estudiando inglés en la Academia del Idioma Inglés (ELA) en la Universidad DePaul . ¡He descubierto que es un lugar maravilloso para aprender y hacer amigos de todo el mundo! Si no hubiera sido lo suficientemente valiente, y si no hubiera elegido seguir mis propias decisiones, ¡nunca podría haber tenido la increíble y especial experiencia que estoy viviendo!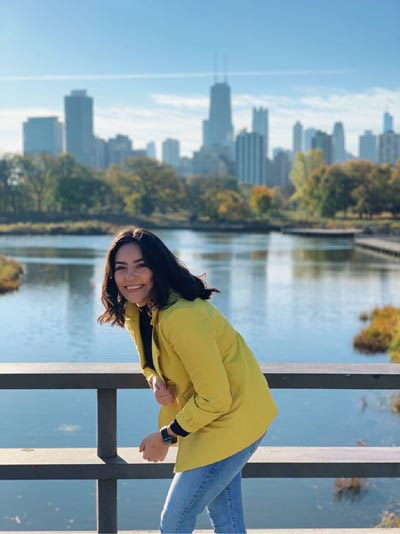 Este soy yo, viviendo en la Ciudad del Viento. :)
Aprender a dejar de lado la opinión de todos sobre nuestra vida puede que no sea algo natural, pero creo que es algo que tenemos que aprender a hacer. Todos tenemos diferentes ideas sobre cómo alcanzar la felicidad y la satisfacción. A lo largo de mi propio viaje, descubrí que tienes que moverte en tu propia dirección, siguiendo tu corazón, porque si tomas decisiones basadas en lo que los demás desean para tu vida, ¡terminarás viviendo la vida de otra persona! Esas dos cosas me han ayudado a experimentar lo que nunca antes imaginé.
Espero que aprendas a hacer de tu vida algo de lo que estés orgulloso y veas la belleza en el mundo que te rodea.
Esther Arnaut Amador de La Paz, México, está estudiando inglés en la English Language Academy de la DePaul University en Chicago, Illinois.