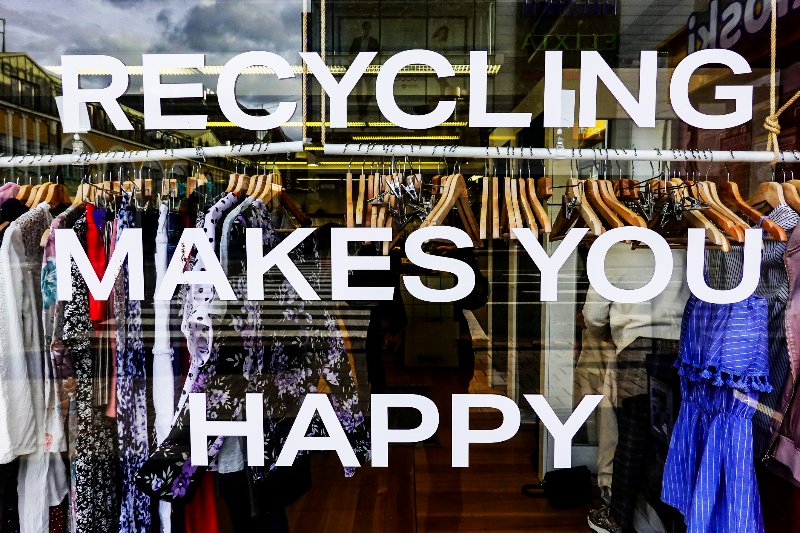 In our effort to bring good content to as many people as possible the text in this blog post has been machine translated so please excuse any mistakes. Thank you!
Por Alejandra Salas
Você já se perguntou o que aconteceria se as maiores empresas de varejo de roupas do mundo parassem de produzir? Bem, para mim não faria muita diferença porque o mundo não precisa de mais roupas; já existe muito. A maioria das roupas indesejadas de todo o mundo acaba em aterros sanitários ou queimada, o que é um grande problema para as mudanças climáticas. Em vez de comprar roupas novas, devemos conscientizar sobre a reciclagem e a compra de roupas usadas, pois além de divertido, é uma forma autêntica de se vestir com joias vintage.
A indústria da moda está em constante evolução, pois a cada ano é necessário preparar uma coleção para as temporadas primavera-verão e inverno-outono e, além disso, o grande varejo produz uma grande quantidade de fast fashion, roupas perecíveis feitas para atender a demanda. A maioria das pessoas não percebe que está comprando poliéster, que em outros termos é plástico, fazendo com que as roupas percam valor e qualidade. Na minha cidade de Lima, no Peru, não há muitos brechós, pois é difícil circular roupas em segunda mão porque nosso país produz roupas de grande qualidade a preços baixos; ainda assim, aqui nos Estados Unidos o quadro é diferente e como o país é conhecido por ser um país de alto consumo, pude encontrar muitos deles, o que despertou minha curiosidade sobre a cultura florescente por aqui e principalmente na área de Reno-Tahoe. .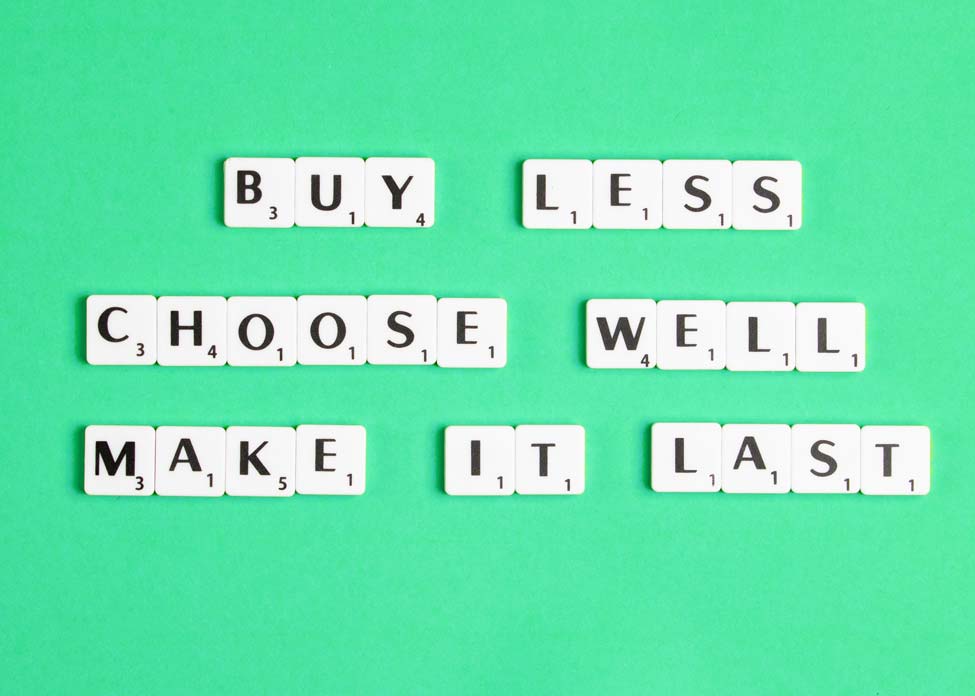 Unsplash
Se você quer contribuir com o mundo, por que não começar comprando roupas de segunda mão? Não há nada a temer, já que a maioria dos brechós se certifica de que as roupas que recebem estão em boas condições. Eu, pessoalmente, comecei a economizar quando percebi que a maioria das roupas que você encontra são guloseimas vintage com grande qualidade. Você pode diversificar seu estilo com esses achados raros, alguns dos quais são atuais, e outras vezes você pode encontrar achados atemporais bem preservados que podem se transformar em roupas de referência por serem consideradas vintage e difíceis de encontrar. Naquela época, as roupas eram sobre qualidade e durabilidade e, com economia, você pode encontrar as duas coisas sem quebrar.

Lojas de segunda mão ao redor do Lago Tahoe, como Pass It On Thrift e Tahoe Family Solutions Thrift Store, são lugares únicos para encontrar joias vintage, porque ao redor do Lago há muitos bairros ricos que estão constantemente abastecendo brechós com seus não mais bens desejados. Desde que me mudei para Lake Tahoe, tenho podido visitar essas lojas a cada 2 semanas e comecei uma coleção de suéteres de cashmere. Tenho conseguido comprar roupas de caxemira com um orçamento mínimo, de 3 a 10 dólares, porque demoro o tempo para escolher o produto certo.
Aqui estão algumas dicas que eu recomendaria para qualquer pessoa que começa a economizar. Em primeiro lugar, pense com antecedência no que você precisa ou deseja encontrar, pois os brechós têm uma grande variedade de roupas, o que poupará seu tempo e energia. Além disso, verifique as etiquetas e os materiais das roupas que pensa em comprar. Lembre-se de que nem sempre peças de segunda mão serão perfeitas, mas com criatividade e assertividade, você pode transformar uma peça de roupa que parece chata em uma peça única; depende da sua imaginação, na verdade. Por exemplo, gosto de personalizar minhas roupas econômicas e dar-lhes um toque meu, embora não seja um mestre de costura. Por fim, as velhas tendências são sempre reeditadas e voltam a ser as últimas tendências, e se você é apaixonado por moda, brechós são seus melhores amigos, pois a variedade de roupas que você encontra lá são peças de referência; portanto, ele o ajudará a criar seu próprio estilo com um orçamento baixo. Digo isso porque há uma grande chance de você encontrar roupas de grife em lojas de segunda mão, o que não é apenas incrível para viciados em moda como eu, mas também porque você está apoiando nosso planeta reciclando roupas e se vestindo de forma sustentável.
Se você tiver a chance de viajar pela área de Reno também, pode visitar brechós locais, como Junkee e The Nest. Esses são meus dois lugares favoritos para ir quando quero roupas novas; você também pode obter seus móveis vintage. Como Reno é popular para o Burning Man Festival, o brechó Junkee recebe muitas roupas dos participantes do festival que vêm de todo o mundo, o que é fabuloso para quem quer encontrar itens raros e extravagantes. Além disso, se você planeja ir ao Burning Man, você pode definitivamente escolher um monte de fantasias e roupas dessa loja.

Quando precisar de algo novo, não vá direto para a compra online ou no shopping, vá primeiro no brechó e procure a peça de roupa que deseja adquirir. Acredite em mim, você vai economizar dinheiro e também o planeta! No geral, brechós são ótimos lugares para encontrar o que você quiser, de jeans Levi's a vestidos de noiva! O mais engraçado sobre o thrifting é que você pode encontrar tudo com um ótimo orçamento e parecer a pessoa mais legal que tem roupas exclusivas. No entanto, se por algum motivo você não puder ir pessoalmente a um brechó, o interesse em brechó nos abençoou com lojas de varejo online onde você também pode comprar roupas de segunda mão e mergulhar nelas com a comodidade de sua casa. Sites como ThredUp.com são lojas de remessa que têm roupas incríveis e acessíveis; você só precisa de internet e paciência.
---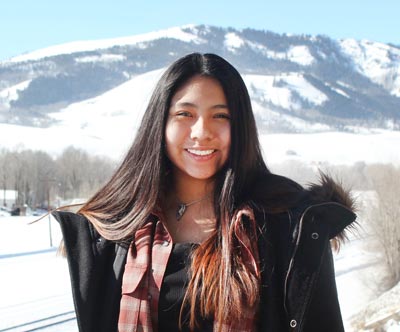 Alejandra Salas de Lima, Peru, é uma estudante de arquitetura e nova International Peer Mentor no Truckee Meadows Community College .