Thrift Culture: A Sustainable Way to Get Dressed
By Alejandra Salas
Have you ever wondered what if the world's largest clothing retail companies stopped their production? Well, to me it wouldn't make much difference because the world does not need more clothes; there is already a lot of it. Most unwanted clothes from around the world end up in landfills or burned, which is a huge problem for climate change. Instead of buying new clothes, we should raise awareness about recycling and buying second-hand clothes, because it is not only fun but an authentic way to dress with vintage gems.
The fashion industry is always evolving since they have to prepare each year a collection for the Spring-Summer and Winter-Fall seasons, and besides, big retail stores produce massive amounts of fast fashion, perishable clothing made in order to support the demand. Most people don't realize that they are purchasing polyester, which in other terms is plastic, making the clothes lose their value and quality. In my city of Lima, Peru, there are not many thrift stores since it is hard to circulate second-hand clothes because our country produces great quality clothing at low prices; yet, here in the U.S. the picture is different and since the country is known for being a top consumer country, I was able to find a lot of them, which aroused my curiosity about the thrifting culture around here and especially the Reno-Tahoe Area.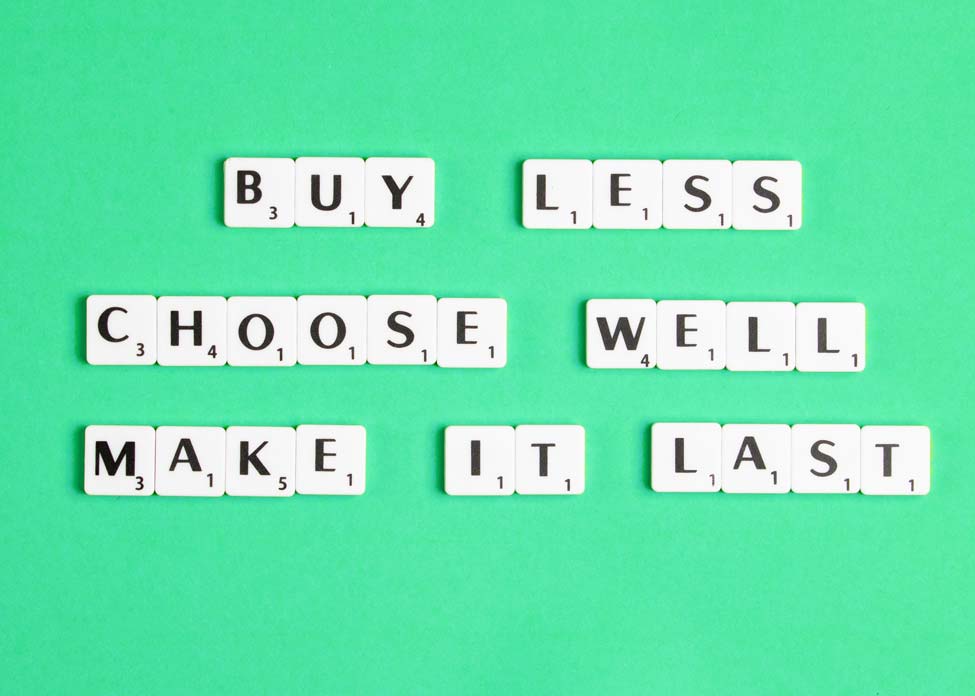 Unsplash
If you want to contribute to the world, why not start by buying secondhand clothes? There is nothing to fear since most of the thrift stores make sure the clothes they get are in good condition. I personally started thrifting once I realized that most of the clothes you find are vintage goodies with great quality. You can diversify your style with these rare finds, some of which are up to date, and some other times you can find timeless well-preserved finds which can turn into statement clothes since they are considered vintage and hard to find. Back then, clothing was about quality and durability, and by thrifting, you can find both without being broke.

Second-hand stores around Lake Tahoe such as Pass It On Thrift and Tahoe Family Solutions Thrift Store are such unique places to find vintage gems because around the Lake there are a lot of wealthy neighborhoods that are constantly supplying thrift stores with their no-longer-wanted goods. Since I moved to Lake Tahoe, I have been able to visit those stores every 2 weeks and started a collection of cashmere sweaters. I have been able to purchase cashmere clothing on a minimum budget, starting from 3 dollars up to 10, which is because I take my time when it comes to picking the right product.
Here are some tips I would recommend to any person who starts thrifting. First, think beforehand about what you need or want to find because thrift stores have a huge variety of clothing, so this will save you time and energy. Moreover, check the tags and materials of the clothes you think to purchase. Keep in mind that secondhand items will not always be perfect, but with creativity and assertiveness, you can transform a piece of clothing that looks boring into a unique piece; it is up to your imagination, really. For example, I like to personalize my thrifted clothes and give them a touch of myself even though I am not a sewing master. Lastly, old trends are always re-issued and become the latest trend again, and if you are passionate about fashion, thrift stores are your best friends since the variety of clothes you can find there are statement pieces; therefore, it will help you create your own style on a low budget. I say this because there is a high chance you can find designer clothing in second-hand stores, which is not only amazing for fashion addicts like myself but also because you're supporting our planet by recycling clothing and getting dressed sustainably.
If you have a chance to travel around the Reno area as well, you can visit local thrift stores such as Junkee and The Nest. These are my two favorite places to go when I want new outfits; you can also get their vintage furniture. Since Reno is popular for the Burning Man Festival, the Junkee thrift store receives a lot of clothing from the festival attendees who come from all over the world, which is fabulous for people who want to find rare and extravagant items. Also, if you plan to go to Burning Man, you can definitely pick a lot of costumes and clothing from that store.

When in need of something new, don't go straight to buying online or the mall, first go to the thrift store and look for the desired piece of clothing you want to acquire. Trust me, it will save you money, and you will also save the planet!Overall, thrift stores are such great places to find whatever you want, from Levi's jeans to wedding dresses! The funniest thing about thrifting is that you can find everything on a great budget and look like the coolest person who has unique clothing. However, if for some reason you cannot go to a thrift store in person, the interest in thrifting has blessed us with online retail stores where you can also shop second-hand clothing and dive into it from the commodity of your home. Websites like ThredUp.com are consignment stores that have affordable and amazing clothing; the only thing you need is the internet and patience.
---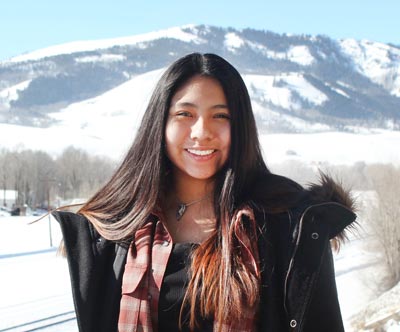 Alejandra Salas from Lima, Peru, is an architecture student and new International Peer Mentor at Truckee Meadows Community College.
Written by
Alejandra Salas
Get matched to the best program for you
Let us know what you're looking for so we can find the best school for you.
$5,000—$10,000 Semester
Undergraduate
Bachelor Degree
Certificate/Short Term
$5,000—$10,000 Semester
Certificate/Short Term
2yr/Community College - 2+2 Programs
English Programs
$40,000—$45,000 Year
Online
Undergraduate
Bachelor Degree
Start your U.S. adventure with Study in the USA
What's your dream? We can guide, advise, and connect you with your perfect U.S. school. We can also help you with the application process.
Partner Services
Learn About U.S. education financing, housing, and more
Join over 6 million people and businesses who get a better deal when they send money with the real exchange rate.
Introducing the College/University Inbound Tuition Insurance Plan – safeguarding tuition, housing, and travel costs for international students studying in the U.S. Features include tuition protection, housing coverage, travel reimbursement, streamlin...
Explore the American Dream with the 'My Deals' app from Student Advantage - save on car rentals, hotel rooms, and everyday essentials!
Testimonials
Study in USA, which is the most reliable organization on the Internet i have found. It has helped me to choose my suitable school, and give me more information about study in US for me to prepare before going. Thank you very much!
Long Nguyen Duy Thien Vietnam
I attended to College of Charleston, it was an intensive English program for 8 weeks! I finished the advanced level, thanks for helping me finding information.
Carlos Cordero Venezuelas
It has informed me about the career advantage one will have from studying in the USA.
Tshegofatso Modiga South Africa
Resources
Learn about American culture and education direct from our experts at Study in the USA. Read more