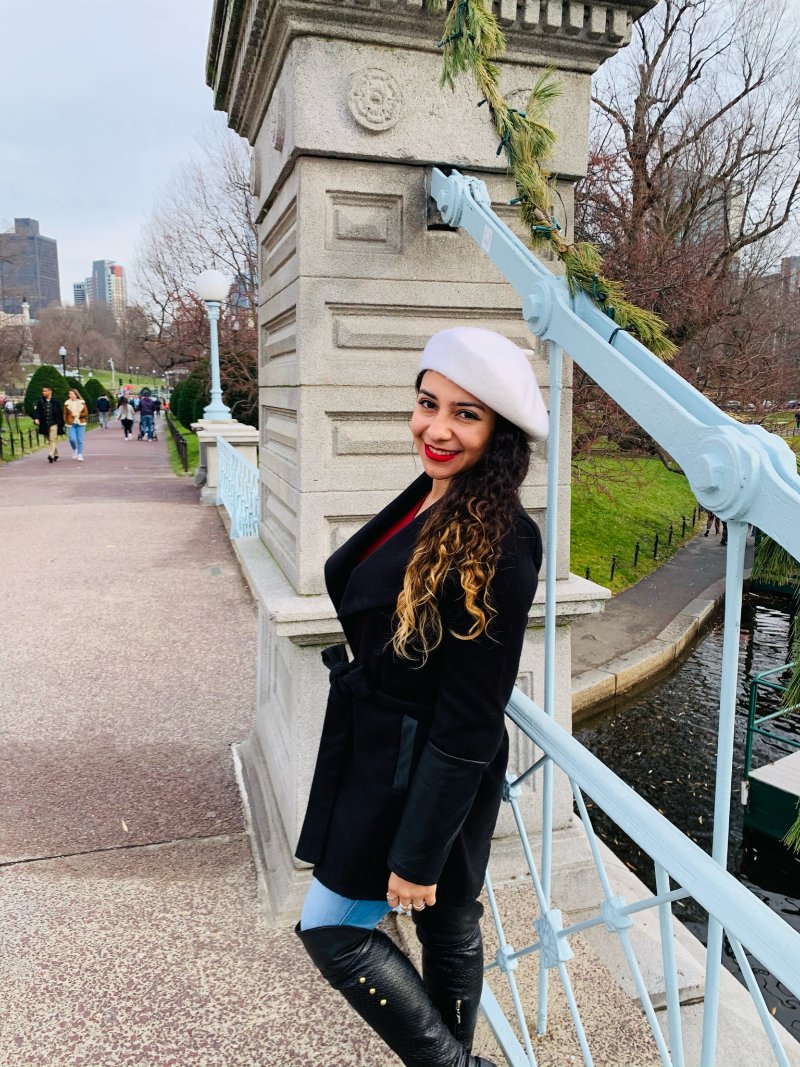 In our effort to bring good content to as many people as possible the text in this blog post has been machine translated so please excuse any mistakes. Thank you!
De Pietro Rossini avec Jeimmy Johana Masmela Fandiño
J'étais tellement excité avant de venir aux États-Unis », a déclaré Jeimmy Masmela, discutant du choix de venir aux États-Unis en 2018 en tant que fille au pair.
Au début, mon projet était de venir ici en tant qu'étudiant juste pour apprendre l'anglais », a déclaré Jeimmy. Cependant, des amis colombiens lui ont parlé de la vie au pair.
En tant que jeune au pair, vous pouvez étudier et travailler en même temps », a poursuivi Jeimmy.
De nombreuses agences mettent en relation des jeunes internationaux comme Jeimmy avec des familles aux États-Unis. Ces agences mettent en relation des jeunes du monde entier avec des familles qui ont besoin de quelqu'un pour s'occuper de leurs enfants.
Un avantage d'être une fille au pair est que vous vivrez dans une famille américaine », a déclaré Jeimmy.« Vous connaîtrez mieux la culture parce que vous vivez chaque jour avec des Américains », a poursuivi Jeimmy.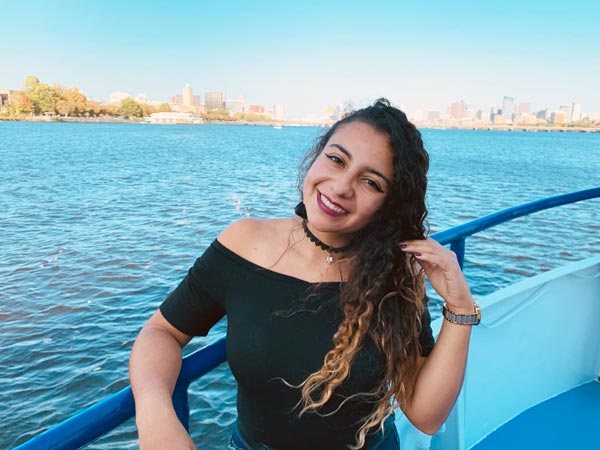 Jeimmy à Boston
«Quand je suis arrivé ici, j'étais tellement excité. Cependant, j'ai trouvé de nombreuses différences avec mon pays », a-t-elle commenté. Par exemple, Jeimmy a manqué de déjeuner avec sa famille tous les dimanches, comme elle le faisait en Colombie.
«Ma première famille d'accueil n'aimait pas sortir», s'est plaint Jeimmy, «Et je suis le genre de personne qui aime passer du temps avec des amis, rencontrer de nouvelles personnes et explorer le monde», a poursuivi Jeimmy.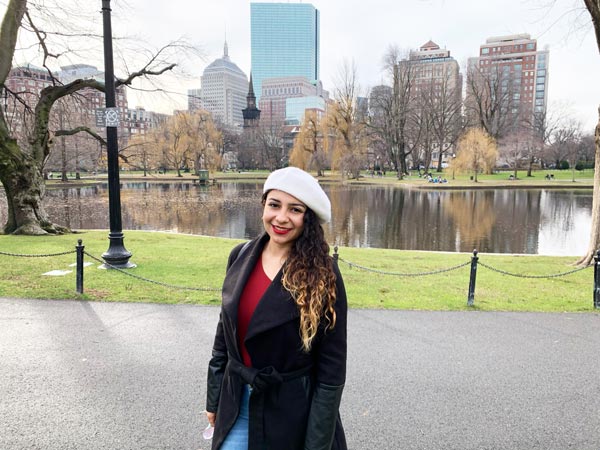 Jeimmy au Boston Common
Jeimmy est la première de sa famille à vivre une expérience à l'étranger. «Ma famille est heureuse que j'ai fait ce choix, ils m'ont toujours soutenu», a-t-elle déclaré.
Bien que Jeimmy ait eu une grande expérience aux États-Unis, son pays lui manque, la cuisine colombienne, sa famille, «et surtout la façon dont nous célébrons en Colombie», a-t-elle déclaré.
Jeimmy envisage de retourner en Colombie pour aider son père dans une société d'import / export. «Maintenant que je parle anglais», dit-elle, «je peux aider mon père dans son travail. Nous pourrions atteindre plus de clients et de clients. »
«Mon père est une personne importante dans ma vie», dit-elle, «il m'encourage toujours. Il dit toujours: «Vous pouvez le faire! Il est ma motivation!
Cependant, Jeimmy ne veut pas vivre en Colombie toute sa vie. Elle rêve d'aller en Espagne, "Je pense que l'Espagne est une sorte de Colombie mais plus organisée", a-t-elle dit en riant, "J'adorerais obtenir une maîtrise en marketing et logistique là-bas."
En mai, Jeimmy doit quitter les États-Unis car son mandat de fille au pair expirera, «mais j'ai trouvé l'amour ici, et je ne sais pas quoi faire avec mon nouveau petit ami qui est américain!
Peut-être que nous nous verrons à l'avenir, dans un autre pays peut-être, ou même ici, qui sait? » Jeimmy a commenté avec une note triste dans sa voix.
Il n'est pas facile pour les personnes qui trouvent l'amour à l'étranger de rester en contact après leur départ. Il n'y a pas de solution facile. Les documents, la difficulté à voyager et les différents projets de la vie demandent aux gens de faire des choix difficiles dans leur vie.
«À l'avenir, nous pourrions penser au mariage, et je pourrais aussi obtenir la citoyenneté américaine», a déclaré Jeimmy, «mais le mariage est quelque chose de sérieux pour nous, pas seulement un moyen d'obtenir les documents.»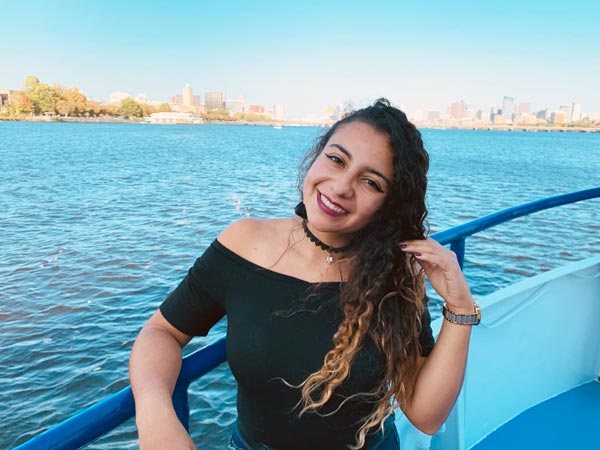 Jeimmy en Alaska
«Venez ici sans aucun stéréotype», suggère Jeimmy à tous ceux qui vont venir aux États-Unis. «Vous prendrez une grande décision si vous venez ici», a déclaré Jeimmy.
«Ici, c'est un nouveau monde, très différent. Soyez ouvert d'esprit et vous apprendrez à être une personne forte! »
---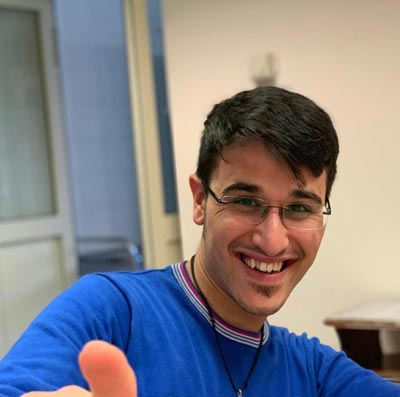 Pietro Rossini est un missionnaire xavérien et étudiant ESL à l'Université d'État de Framingham . Il est arrivé aux États-Unis en janvier 2020 dans le but d'étudier pour une maîtrise ès arts en journalisme à l'Université de Boston. Son rêve est de collecter et de partager des histoires d'humanité à travers le monde, faisant du monde une seule famille.