By Pietro Rossini with Jeimmy Johana Masmela Fandiño
"I was so excited before coming to the U.S.," Jeimmy Masmela said, discussing the choice of coming to the U.S. in 2018 as an au pair.
"At the first time, my project was to come here as a student just to learn English," Jeimmy said. However, some friends from Colombia told her about the au pair life.
"As an au pair you can study and work at the same time," Jeimmy continued.
Many agencies connect international young people like Jeimmy with families in the U.S.. These agencies match youth from all over the world with families who need someone to take care of their children.
"An advantage to being an au pair is that you will live in an American family," Jeimmy said, "You will know the culture better because every day you are living with Americans," Jeimmy continued.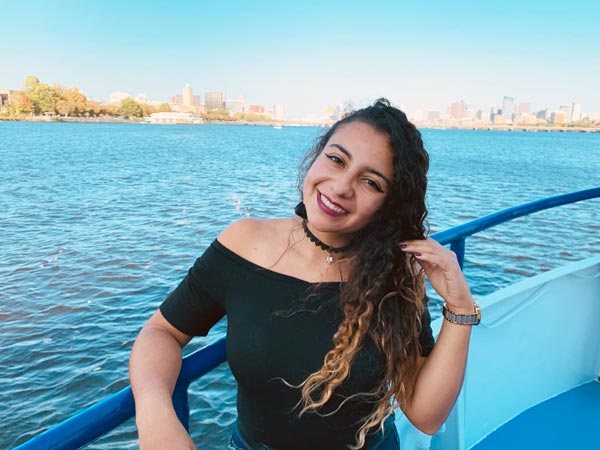 Jeimmy in Boston
"When I came here, I was so excited. However, I found many differences from my country," she commented. For example, Jeimmy missed having lunch with her family every Sunday, as she used to have in Colombia.
"My first host family didn't like to go out," Jeimmy complained, "And I'm the kind of person who loves to hang out with friends, meet new people, and explore the world," Jeimmy continued.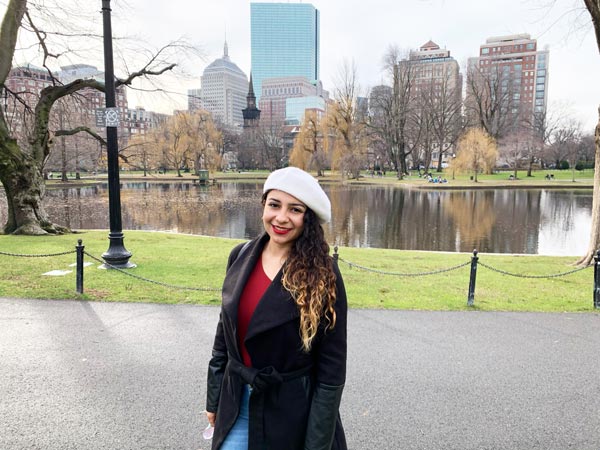 Jeimmy at the Boston Common
Jeimmy is the first one in her family to have an experience abroad. "My family is happy that I made this choice, they have been always supporting me," she said.
Although Jeimmy had a great experience in the U.S., she misses her country, the Colombian food, her family, "and mostly the way we celebrate in Colombia," she said.
Jeimmy plans to go back to Colombia to help her father with an import/export company. "Now that I speak English," she said, "I can help my father with his job. We might reach more customers and clients."
"My dad is an important person in my life," she said, "he always encourages me. He always says, 'You can do it!' He is my motivation!"
However, Jeimmy doesn't want to live in Colombia for her whole life. She dreams of go to Spain, "I think Spain is a kind of Colombia but more organized," she said laughing, "I'd love to get a master's degree in marketing and logistics there."
In May, Jeimmy has to leave the U.S. because her term as an au pair will expire, "but I found love here, and I don't know what to do with my new boyfriend who is an American!
Maybe we will see each other in the future, in another country maybe, or even here, who knows?" Jeimmy commented with a sad note in her voice.
It is not easy for people who find love abroad to stay in touch after leaving. There is no easy solution. Documents, difficulty to travel, and different projects in life ask people to make hard choices in their lives.
"In the future, we might think about marriage, and I could get American citizenship as well," Jeimmy said, "but marriage is something serious for us, not just a way to get the documents."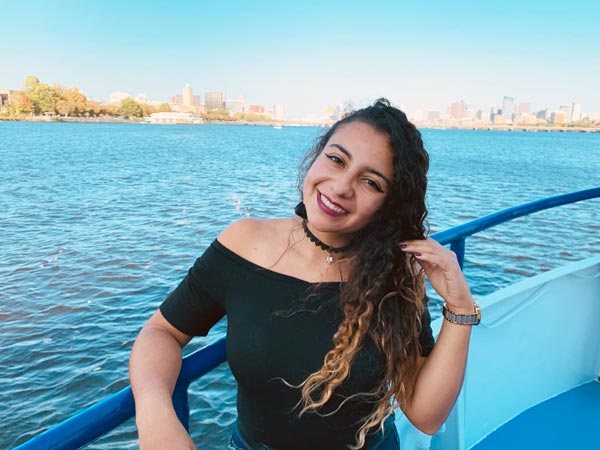 Jeimmy in Alaska
"Come here without any stereotypes," Jeimmy suggests to everyone who's going to come to the U.S. "You will make a great decision if you will come here," Jeimmy said.
"Here it's a new world, very different. Be open-minded, and you will learn how to be a strong person!"
---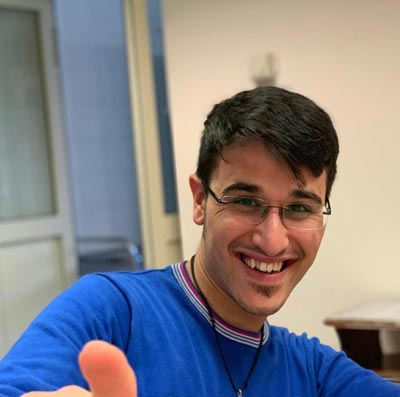 Pietro Rossini is a Xaverian Missionary and ESL student at Framingham State University. He came to the U.S. in January 2020 with the purpose of studying for a master of arts in journalism at Boston University. His dream is to collect and share stories of humanity around the globe, making the world a single family.
Written by
Pietro Rossini
Get matched to the best program for you
Let us know what you're looking for so we can find the best school for you.
$25,000—$30,000 Year
Online
Certificate/Short Term
Masters
$40,000—$45,000 Year
Bachelor Degree
English Programs
Start your U.S. adventure with Study in the USA
What's your dream? We can guide, advise, and connect you with your perfect U.S. school. We can also help you with the application process.
Partner Services
Learn About U.S. education financing, housing, and more
Uniplaces is an accommodation provider with a large choice of verified rooms, entire flats and residences. The platform offers an easy, fast and safe way of booking a place to live. Check out the thousands of properties in the best cities and book a...
Follow your dreams with the TOEFL iBT® test, which has helped millions of students study abroad.
Nomad Credit helps international students search for and compare education loan (student loan) options, including options for students with a US cosigner or those pursuing a graduate degree. The Nomad team will personally help you with your education...
Testimonials
Studyusa.com helps me by the e-mails which I receives every day concerning the possibility of study in the USA
Benewende Amed Wilfried Dipama Burkina Faso
StudyUSA did help me a lot. Because they always try their best to answer my questions and give me great suggestions. Also, they always concern me and ask me about my application. They are the best.
The first time I met with StudyUSA was when I was searching which college I should attend. StudyUSA helped me out in some ways. I was able to review a lot of detailed college information in your website. That included not only just about colleges, but also many of real voices from the students in the US. The real information helped me to make decision where I should go for studying. I'm sure that StudyUS would help much more students who are trying to start adventures in the US all over the world!
Resources
Learn about American culture and education direct from our experts at Study in the USA. Read more