In our effort to bring good content to as many people as possible the text in this blog post has been machine translated so please excuse any mistakes. Thank you!
Brianna Rivera-Lopez tarafından
Stres, hayatımızın bir noktasında hepimizin karşılaştığı bir şeydir ve hepimiz bununla başa çıkmak zorunda kalırız. Üniversite öğrencisi olmanın getirdiği stres kesinlikle benim için en kötüsü olduğunu kanıtladı; ve salgını gündeme getirmekten her ne kadar nefret etsem de, korkunç şey sadece stres yaratanlarımı daha da kötüleştirdi. Yine de, okulun bazı streslerini atlatmayı başardım ya da en azından denedim.
Pandemi süresince öğrendiğim ya da biraz daha iletişim kurduğum bir şey maneviyat duygusuydu. Bunu yapmak için internetten ve sosyal medyadan ilham aldım, ancak akıl sağlığım için şimdiye kadar yaptığım en iyi şeylerden biri olduğu ortaya çıktı. Benim için maneviyat, kendi içimde ve çevremdeki çevrede bir bağlantı oluşturmakla ilgiliydi. Maneviyata sığınarak çevremdekileri daha yakından tanımayı başardım ve hayata dair daha iyi bir bakış açısına sahibim. Şimdi, "içsel benliğimle iletişim kurmanın" zor olduğunu söyleyeceğim, çünkü yoğun hayatımı biraz rahatsız edici buluyorum. Etrafımda olup biten birçok şeye kendini kaptırma eğilimindeyim; ancak kendime odaklanabildiğimde ve neye ihtiyacım olduğunu anlamak için biraz zaman ayırabildiğimde, bir esinti oldu. Maneviyatın kişinin diniyle yakından bağlantılı olduğunu düşünüyorum, bu nedenle dindar bir kişi olursanız, maneviyatı denemeye değer olabilir. Daha derinleşmek ve dininize daha fazla bağlanmak bile yardımcı olabilir. İster Katolik olun, ister Budizm'den yana olun, birçok insan dinleriyle bağlantı kurmayı yararlı buluyor. İnanç duygusuna sahip olmak birçok kişiye rahatlık sağlar ve insanları günler boyunca geçiren şey budur.
Esasen evimle sınırlı kaldığımı düşünürsek, kendimi ellerimde çok daha fazla zaman geçirmiş buldum. Bu zamanla, ev egzersizlerini ve arabuluculuğu günlük rutinime dahil etmeye karar verdim. Doktorlar ve sağlık savunucuları, her zaman insanların sağlıklarını korumak için nasıl 30 dakikalık fiziksel aktiviteye ihtiyaç duyduklarından bahsediyorlar, bu yüzden bir şans vereceğimi düşündüm. Hiçbir şekilde atletik biri olmadığımı söylememe izin verin; sağlıklı beslenme benim daha çok şeyim. Öte yandan, voleybol, futbol, yüzme gibi eğlenmek için egzersiz yapmaktan her zaman zevk alırdım, ancak becerilerimi all-stars ligine taşımazdım. Atletizm eksikliğime bakılmaksızın, spor yapmaya başlamak iyi hissettirdi. Çok daha fazla enerjim olduğunu ve uyku programımın çok daha iyi hale geldiğini fark ettim, bu her zaman bir artı. Egzersiz yapmak sadece daha sağlıklı olmamı sağlamakla kalmadı, aynı zamanda beni daha meşgul ve pandemiyi çevreleyen tüm olumsuzluklardan daha fazla rahatsız etti. Pandemi, toplumda çok fazla endişe ve gerginliğe neden oldu ve egzersiz yaparak, hastalanmama yardımcı olan bir tür sağlıklı yaşam tarzım olduğunu bildiğim için daha rahat hissediyorum. Meditasyon ayrıca bir pandeminin ortasında olmanın getirdiği endişeleri hafifletmeye de yardımcı olur.
Pandemi benden, bizden çok şey aldı ve bir ton daha fazla endişe getirdi. Benim için şu anda sahip olduğum sosyal kaygı seviyesi hayatım boyunca hiç bu kadar kötü olmamıştı. Bu sosyal kaygıyı azaltmak için, son zamanlarda bakkal, evcil hayvan dükkanı ve daha az nüfuslu küçük dükkanları sevmeye alışmaya çalışıyorum. Bunlar küçük hareketler olsa da yardımcı oldular. Mağazalara gitmeyi başardığım için bir işe girmeye karar verdim. Mesele şu ki, bu zamanlarda tamamen izole olmamanız önemlidir. Küresel bir krizde yalnız olmak insanları çılgına çeviriyor ve biz bunu istemiyoruz. İster çevrimiçi ister şahsen sosyal mesafe kurallarına uyun, yalnız kalmamaya çalışın.
Elbette hâlâ bir pandeminin ortasındayız ve insanlar durumu kendi yöntemleriyle hallediyor. Benim için işe yarayan bu birkaç şey. Bu, rahatlamaya çalışmanın ve toplumun size yüklediği baskılardan kurtulmanın tam zamanı. Başka bir deyişle, sen yaparsın.
---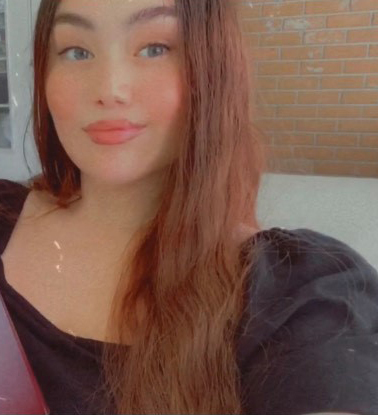 Brianna Rivera-Lopez, Hillsborough Community College'da ve yakında Boston Üniversitesi'nde siyaset bilimi eğitimi alan Porto Riko'dan birinci nesil bir öğrencidir.