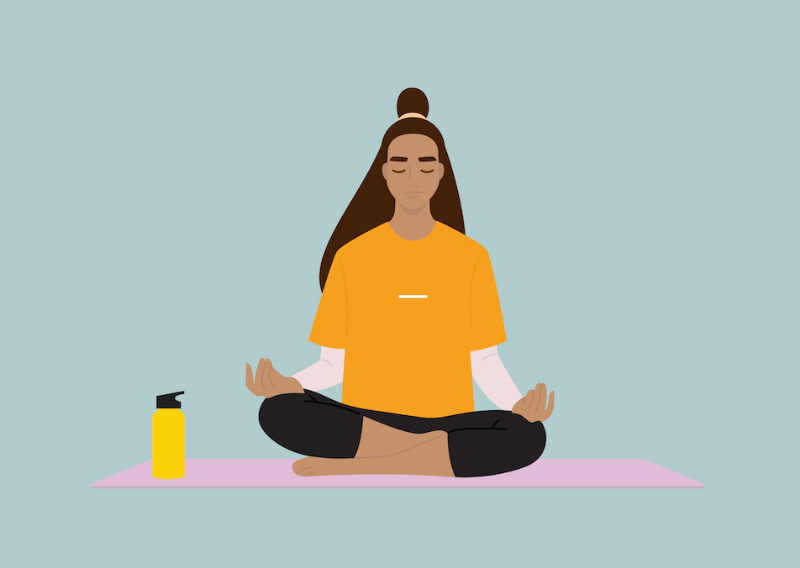 In our effort to bring good content to as many people as possible the text in this blog post has been machine translated so please excuse any mistakes. Thank you!
Por Brianna Rivera-Lopez
O estresse é algo que todos nós enfrentamos em um ponto ou outro de nossas vidas, e todos nós somos forçados a lidar com isso. O estresse de ser um estudante universitário definitivamente provou ser o pior para mim; e por mais que eu odeie continuar falando sobre a pandemia, a coisa temida só piorou meus estressores. No entanto, ainda consegui superar algumas das tensões da escola, ou pelo menos tentei.
Uma coisa que aprendi ou com a qual entrei mais em contato durante a pandemia é um senso de espiritualidade. Fui inspirado pela internet e pelas redes sociais, mas acabou sendo uma das melhores coisas que já fiz pela minha saúde mental. Para mim, espiritualidade tem a ver com criar uma conexão dentro de mim e do ambiente ao meu redor. Ao buscar refúgio na espiritualidade, consegui me familiarizar mais com as pessoas ao meu redor e tenho uma visão melhor da vida. Agora, direi que foi difícil "entrar em contato com meu eu interior", porque acho que minha vida agitada me distrai um pouco. Tenho tendência a ficar presa nas muitas coisas que acontecem ao meu redor; no entanto, uma vez que fui capaz de me concentrar em mim mesmo e dedicar algum tempo para entender o que eu precisava, foi fácil. Acho que a espiritualidade está intimamente ligada à religião de uma pessoa, então, se você for uma pessoa religiosa, pode valer a pena tentar a espiritualidade. Até mesmo se aprofundar e se comprometer mais com sua religião pode ser útil. Quer você seja católico ou adepto do budismo, muitas pessoas acham útil se conectar com sua religião. Ter um senso de fé conforta muitos e é o que faz as pessoas passarem os dias.
Considerando que estive essencialmente confinado à minha casa, descobri que tenho muito mais tempo disponível. Com esse tempo, decidi incorporar exercícios caseiros e mediação em minha rotina diária. Médicos e defensores da saúde estão sempre falando sobre como as pessoas precisam de 30 minutos de atividade física para manter a saúde, então decidi tentar. Deixe-me apenas dizer que não sou, de forma alguma, uma pessoa atlética; alimentação saudável é mais minha coisa. Por outro lado, sempre gostei de malhar para me divertir, como jogar vôlei, futebol, natação, mas não levaria minhas habilidades para a liga das estrelas. Apesar da minha falta de capacidade atlética, começar a malhar me fez bem. Percebi que tinha muito mais energia e meu horário de sono melhorou muito, o que é sempre uma vantagem. Malhar não só me ajudou a ficar mais saudável, mas também me manteve mais ocupado e mais distraído de toda a negatividade em torno da pandemia. A pandemia tem causado muita ansiedade e nervosismo em toda a sociedade e, ao malhar, me sinto mais à vontade sabendo que tenho um estilo de vida saudável que me ajuda a não ficar doente. A meditação também ajuda a aliviar as ansiedades que surgem no meio de uma pandemia.
A pandemia tirou muito de mim, de nós, e trouxe muito mais ansiedade. Para mim, o nível de ansiedade social que tenho atualmente nunca foi pior em toda a minha vida. Para diminuir essa angústia social, mais recentemente tenho tentado me acostumar a sair para gostar de supermercados, pet shop e lojinhas menos populosas. Mesmo que sejam pequenos movimentos, eles ajudaram. Como consegui chegar às lojas, decidi arranjar um emprego. A questão é que é importante que você não esteja totalmente isolado durante esses momentos. Ficar sozinho em uma crise global está levando as pessoas à loucura, e não queremos isso. Seja online ou pessoalmente, aderindo às regras de distanciamento social, tente não ficar sozinho.
Claro, ainda estamos no meio de uma pandemia e as pessoas lidam com a situação à sua maneira. O que funcionou para mim são essas poucas coisas. Este é o momento de tentar relaxar e se livrar das pressões que a sociedade coloca sobre você. Em outras palavras, você faz isso.
---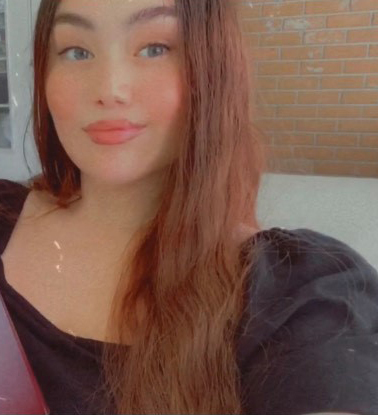 Brianna Rivera-Lopez é uma estudante de primeira geração de Porto Rico que busca um diploma em ciências políticas noHillsborough Community College e, em breve, na Boston University.