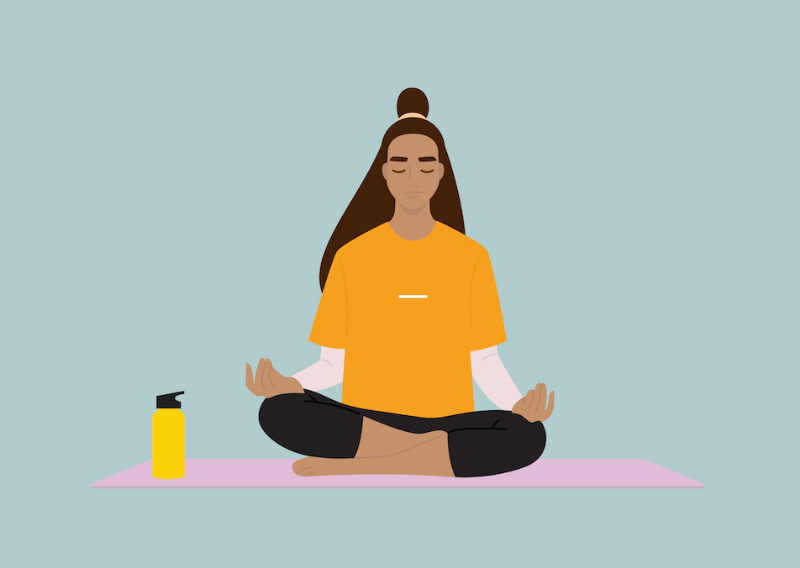 In our effort to bring good content to as many people as possible the text in this blog post has been machine translated so please excuse any mistakes. Thank you!
Par Brianna Rivera-Lopez
Le stress est quelque chose auquel nous sommes tous confrontés à un moment ou à un autre de notre vie, et nous sommes tous obligés d'y faire face. Le stress d'être étudiant s'est avéré être le pire pour moi; et même si je déteste continuer à évoquer la pandémie, la chose redoutée n'a fait qu'aggraver mes facteurs de stress. Néanmoins, j'ai quand même réussi à surmonter certains des stress de l'école, ou du moins j'ai essayé de le faire.
Une chose que j'ai appréhendée ou avec laquelle je suis devenu un peu plus en contact au cours de la durée de la pandémie est un sens de la spiritualité. J'ai été inspiré par Internet et les médias sociaux, mais cela s'est avéré être l'une des meilleures choses que j'ai jamais faites pour ma santé mentale. Pour moi, la spiritualité a consisté à créer une connexion en moi-même et dans l'environnement qui m'entoure. En cherchant refuge dans la spiritualité, j'ai réussi à mieux connaître ceux qui m'entourent et j'ai une meilleure vision de la vie. Maintenant, je dirai qu'il était difficile «d'entrer en contact avec mon moi intérieur», parce que je trouve ma vie bien remplie un peu distrayante. J'ai tendance à être pris dans les nombreuses choses qui se passent autour de moi; cependant, une fois que j'ai pu me concentrer sur moi-même et consacrer du temps à comprendre ce dont j'avais besoin, ce fut un jeu d'enfant. Je pense que la spiritualité est étroitement liée à sa religion, donc si vous êtes une personne religieuse, cela vaut peut-être la peine d'essayer la spiritualité. Même devenir plus profond et plus engagé dans votre religion peut être utile. Que vous soyez catholique ou du côté du bouddhisme, de nombreuses personnes trouvent utile de se connecter à leur religion. Avoir un sens de la foi procure du réconfort à beaucoup, et c'est ce qui permet aux gens de traverser les jours.
Étant donné que j'ai essentiellement été confiné à ma maison, je me suis retrouvé à avoir beaucoup plus de temps libre. Avec ce temps, j'ai décidé d'intégrer les entraînements à domicile et la médiation dans ma routine quotidienne. Les médecins et les défenseurs de la santé parlent toujours du fait que les gens ont besoin de 30 minutes d'activité physique pour rester en bonne santé, alors j'ai pensé que j'essaierais. Permettez-moi simplement de dire que je ne suis en aucun cas une personne sportive; une alimentation saine est mon plus mon truc. D'un autre côté, j'ai toujours aimé m'entraîner pour le plaisir, comme jouer au volley-ball, au football, à la natation, mais je n'emporterais pas mes compétences dans la ligue des étoiles. Indépendamment de mon manque d'athlétisme, m'entraîner me faisait du bien. J'ai remarqué que j'avais beaucoup plus d'énergie et que mon horaire de sommeil s'était beaucoup amélioré, ce qui est toujours un plus. Faire de l'exercice m'a non seulement aidé à devenir en meilleure santé, mais cela m'a aussi gardé plus occupé et plus distrait de toute la négativité entourant la pandémie. La pandémie a causé beaucoup d'anxiété et de nervosité dans toute la société, et en m'entraînant, je me sens plus à l'aise de savoir que j'ai une sorte de mode de vie sain qui m'aide à ne pas tomber malade. Méditer aide également à apaiser les angoisses qui accompagnent le fait d'être au milieu d'une pandémie.
La pandémie a pris beaucoup de moi, de nous, et a apporté une tonne de plus d'anxiété. Pour moi, le niveau d'anxiété sociale que j'ai actuellement n'a jamais été pire de toute ma vie. Pour atténuer ces angoisses sociales, j'ai essayé plus récemment de m'habituer à sortir pour aimer l'épicerie, l'animalerie et les petites boutiques moins peuplées. Même si ce sont de petits mouvements, ils ont aidé. Depuis que j'ai réussi à me rendre dans les magasins, j'ai décidé de prendre un emploi. Le fait est qu'il est important que vous ne soyez pas totalement isolé pendant ces périodes. Être seul dans une crise mondiale s'avère rendre les gens fous, et nous ne voulons pas de cela. Que ce soit en ligne ou en personne en adhérant aux règles de distanciation sociale, essayez de ne pas être seul.
Bien sûr, nous sommes toujours au milieu d'une pandémie et les gens gèrent la situation à leur manière. Ce qui a fonctionné pour moi, ce sont ces quelques éléments. C'est le moment d'essayer de vous détendre et de laisser aller les pressions que la société vous impose. En d'autres termes, vous faites vous.
---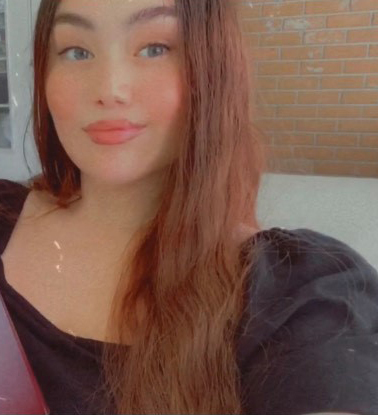 Brianna Rivera-Lopez est une étudiante de première génération de Porto Rico qui prépare un diplôme en sciences politiques auHillsborough Community College , et bientôt à l'Université de Boston.