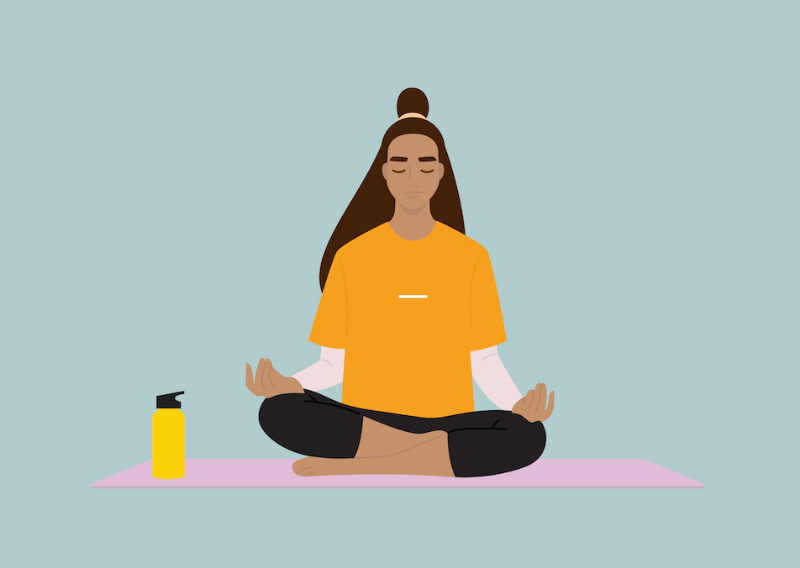 In our effort to bring good content to as many people as possible the text in this blog post has been machine translated so please excuse any mistakes. Thank you!
Por Brianna Rivera-Lopez
El estrés es algo que todos enfrentamos en un momento u otro de nuestras vidas, y todos nos vemos obligados a lidiar con él. El estrés de ser un estudiante universitario definitivamente ha demostrado ser lo peor para mí; y por mucho que deteste seguir sacando a relucir la pandemia, lo temido solo ha empeorado mis factores estresantes. No obstante, todavía me las he arreglado para superar algunas de las tensiones de la escuela, o al menos lo he intentado.
Una cosa con la que he aprendido o me he puesto un poco más en contacto durante la duración de la pandemia es un sentido de espiritualidad. Internet y las redes sociales me inspiraron para hacerlo, pero resultó ser una de las mejores cosas que he hecho por mi salud mental. Para mí, la espiritualidad ha consistido en crear una conexión entre mí y el entorno que me rodea. Al buscar refugio en la espiritualidad, he logrado familiarizarme más con los que me rodean y tengo una mejor perspectiva de la vida. Ahora, diré que fue difícil "ponerme en contacto con mi ser interior", porque encuentro que mi vida ocupada me distrae un poco. Tiendo a quedar atrapado en las muchas cosas que suceden a mi alrededor; sin embargo, una vez que pude concentrarme en mí mismo y dedicar algo de tiempo a comprender lo que necesitaba, fue muy fácil. Creo que la espiritualidad está estrechamente relacionada con la religión de uno, por lo que si eres una persona religiosa, podría valer la pena probar la espiritualidad. Incluso profundizar y comprometerse más con su religión puede ser útil. Tanto si eres católico como si estás del lado del budismo, a muchas personas les resulta útil conectarse con su religión. Tener un sentido de fe brinda consuelo a muchos, y es lo que ayuda a las personas a pasar los días.
Teniendo en cuenta que esencialmente he estado confinado a mi casa, me he dado cuenta de que tengo mucho más tiempo libre. Con este tiempo, he decidido incorporar los entrenamientos en casa y la mediación a mi rutina diaria. Los médicos y defensores de la salud siempre hablan de que las personas necesitan 30 minutos de actividad física para mantener su salud, así que pensé que lo intentaría. Permítanme decirles que no soy, de ninguna manera, una persona atlética; comer sano es lo que más me gusta. Por otro lado, siempre disfruté entrenar por diversión, como jugar voleibol, fútbol, natación, pero no llevaría mis habilidades a la liga de las estrellas. Independientemente de mi falta de atletismo, empezar a hacer ejercicio me sentí bien. Noté que tenía mucha más energía y mi horario de sueño mejoró mucho, lo que siempre es una ventaja. Hacer ejercicio no solo me ha ayudado a estar más saludable, sino que también me ha mantenido más ocupado y más distraído de toda la negatividad que rodea a la pandemia. La pandemia ha causado mucha ansiedad y nerviosismo en toda la sociedad, y al hacer ejercicio, me siento más tranquilo sabiendo que tengo algún tipo de estilo de vida saludable que me ayuda a no enfermar. La meditación también ayuda a aliviar la ansiedad que conlleva estar en medio de una pandemia.
La pandemia me ha quitado mucho, a nosotros, y ha traído mucha más ansiedad. Para mí, el nivel de ansiedad social que tengo actualmente nunca ha sido peor en toda mi vida. Para disminuir esta angustia social, recientemente he estado tratando de acostumbrarme a salir a la tienda de comestibles, la tienda de mascotas y las pequeñas tiendas que están menos pobladas. Aunque estos son pequeños movimientos, han ayudado. Desde que logré llegar a las tiendas, he decidido buscar un trabajo. El punto es que es importante que no estés totalmente aislado durante estos tiempos. Estar solo en una crisis mundial está demostrando que la gente se vuelve loca, y no queremos eso. Ya sea en línea o en persona siguiendo las reglas de distanciamiento social, trate de no estar solo.
Por supuesto, todavía estamos en medio de una pandemia y la gente maneja la situación a su manera. Lo que me ha funcionado son estas pocas cosas. Este es el momento de intentar relajarse y dejar ir las presiones que la sociedad le impone. En otras palabras, lo haces tú.
---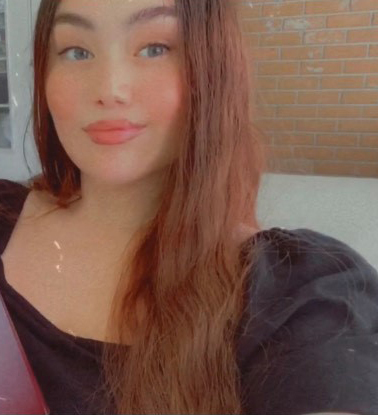 Brianna Rivera-Lopez es una estudiante de primera generación de Puerto Rico que desea obtener un título en ciencias políticas enHillsborough Community College y, próximamente, en la Universidad de Boston.