How I Manage Stress from School — Or at Least Try To
By Brianna Rivera-Lopez
Stress is something that we all face at one point or another in our lives, and we are all forced to deal with it. The stresses of being a college student have definitely proven to be the worst for me; and as much as I hate to keep bringing up the pandemic, the dreaded thing has only made my stressors worse. Nonetheless, I have still managed to work through some of the stresses of school, or at least tried to.
One thing I have picked up or gotten a bit more in touch with over the duration of the pandemic is a sense of spirituality. I was inspired to do so by the internet and social media, but it turned out to be one of the best things I have ever done for my mental health. For me, spirituality has been about creating a connection within myself and the environment around me. By seeking refuge in spirituality, I have managed to become more acquainted with those around me, and I have an improved outlook on life. Now, I will say that it was difficult to "get in touch with my inner self," because I find my busy life to be a bit distracting. I tend to get caught up in the many things happening around me; however, once I was able to focus on myself and dedicate some time to understand what I needed, it was a breeze. I think spirituality is closely connected to one's religion, so if you happen to be a religious person, it might be worth giving spirituality a try. Even getting deeper and more committed to your religion can be helpful. Whether you are Catholic or side with Buddhism, many people find it useful to connect with their religion. Having a sense of faith provides comfort to many, and it is what gets people through the days.
Considering that I have essentially been confined to my house, I have found myself to have quite a lot more time on my hands. With this time, I have decided to incorporate home workouts and mediation into my daily routine. Doctors and health advocates are always talking about how people need 30 minutes of physical activity to maintain their health, so I figured I would give it a shot. Let me just say that I am not, by any means, an athletic person; healthy eating is my more my thing. On the other hand, I did always enjoy working out for fun, like playing volleyball, soccer, swimming, but I would not take my skills to the all-stars league. Regardless of my lack of athleticism, getting into working out felt good. I noticed that I had a lot more energy, and my sleep schedule got a lot better, which is always a plus. Working out has not only helped me become healthier, but it has also kept me busier and more distracted from all the negativity surrounding the pandemic. The pandemic has caused much anxiety and nervousness throughout society, and by working out, I feel more at ease knowing that I have some sort of healthy lifestyle helping me from getting sick. Meditating also helps ease the anxieties that come with being in the middle of a pandemic.
The pandemic has taken plenty from me, from us, and has brought a ton of more anxiety. For me, the level of social anxiety I currently have has never been worse in my entire life. To lessen these social angst, I have more recently been trying to get used to going out to like the grocery store, pet store, and little shops that are less populated. Even though these are little moves, they have helped. Since I have managed to get myself to the stores, I have decided to take up a job. The point is, it is important that you are not totally isolated during these times. Being alone in a global crisis is proving to drive people mad, and we do not want that. Whether it is online or in-person adhering to social distancing rules, try not to be alone.
Of course, we are still in the middle of a pandemic, and people handle the situation in their own ways. What has worked for me are these few things. This is the time to try and relax and let go of the pressures that society places on you. In other words, you do you.
---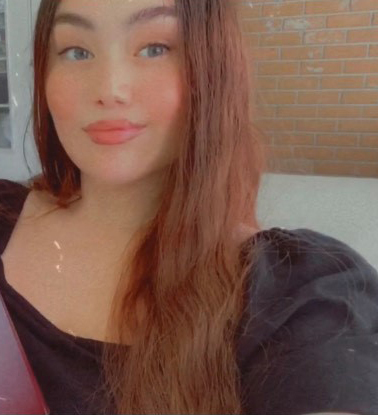 Brianna Rivera-Lopez is a first-generation student from Puerto Rico pursuing a degree in political science at Hillsborough Community College, and soon, Boston University.
Written by
Brianna Rivera-Lopez
Get matched to the best program for you
Let us know what you're looking for so we can find the best school for you.
$1,000—$5,000 Quarter
English Programs
2yr/Community College - 2+2 Programs
Certificate/Short Term
$10,000 — $15,000 Quarter
$10,000 — $15,000 Semester
Start your U.S. adventure with Study in the USA
What's your dream? We can guide, advise, and connect you with your perfect U.S. school. We can also help you with the application process.
Partner Services
Learn About U.S. education financing, housing, and more
Prove your English and achieve your goals with the Michigan English Test – widely recognized and available on your own schedule at a test center or from home.
Choose an entire apartment, a studio, a shared room, or a private room, with 24x7 assistance from Personal Student Advisors. Book Now!
Ready to make your MBA dreams a reality? Register now for a virtual or in-person event with The MBA Tour! Don't miss your chance to speak directly with leading business schools, such as Harvard University, Boston University, Columbia University, UC...
Testimonials
It is sometimes really difficult to associate and understand the nuances of the America college system. StudyUSA makes it possible to easily navigate to schools with programs that suits my needs, programs that understand the international student requirements. I give it a 6/5
Danielle Blinn South Africa
I used Study in the USA to find school recommendations, read about international student visas, as well as find scholarships available to international students! I was able to find my current school, Santa Barbara City College...
StudyUSA.com has helped me on the process of searching for good and inexpensive colleges around the US.
Resources
Learn about American culture and education direct from our experts at Study in the USA. Read more