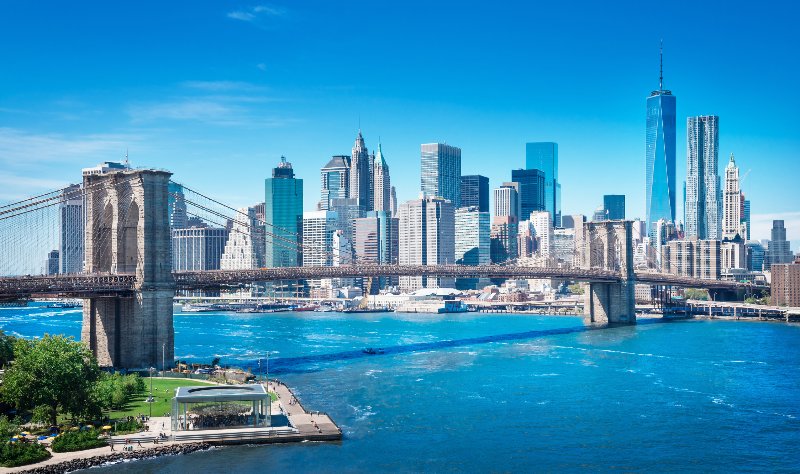 In our effort to bring good content to as many people as possible the text in this blog post has been machine translated so please excuse any mistakes. Thank you!
Maria Eduarda tarafından
St. Francis Koleji'nin herhangi bir etkinliğine katılırsanız, muhtemelen "Hayal edin. Servis. Başarın. Hayal et, büyük hayal et. Hizmet edin, topluma hizmet edin; ve başarmak, mükemmelliğe ulaşmak. " Bu cümle, ilk duyduğumdan beri kafamda kaldı, çünkü duyduğun ve asla unutmadığın akılda kalıcı sözlerden sadece biri değil, aynı zamanda her kelimenin benim için gerçek bir anlamı olduğu için.
Bir gençken, birkaç yıl Amerika'da okumayı hayal etmiştim. Amerikan filmlerinin tüm dünyada sahip olduğu büyük etkiden dolayı, kendimi her zaman "Gossip Girl" ve "Legally Blonde" filmlerinde olduğu gibi üniversite kampüsüne giderken ve sadece kendime ait bir dolabın olduğunu hayal etmişimdir. Ancak Brezilya'daki gerçek bundan oldukça farklıydı ve pek çok kişi yurtdışında eğitim alma fırsatından bahsetmedi. Brezilya'da bir üniversitede bir yıl okuduktan sonra, doğru yerde olmadığımı anladım, o kadar uzun süredir düşündüğüm o deneyimi yaşamıyordum. Aynı yıl New York'a on inanılmaz gün geçirdiğim bir gezi yaptığım gibi, o muhteşem günleri günlük hayatımın bir parçası haline getirmek için Amerika Birleşik Devletleri'nde bir üniversiteye başvurmaya karar verdim. Her nasılsa, Big Apple'dayken doğru yerde olduğumu biliyordum. Yani, üniversitem Brooklyn, New York'ta olduğu için şu anda nasıl hissettiğimi hayal etmelisin. Gerçekleşen bir rüya!
Üniversiteye başladığımdan beri ne New York'ta ne de kampüste olma fırsatım olmamasına rağmen, New York'ta okuduğumu biliyorum, büyük hayaller kurduğumu ve bunu gerçekleştirdiğimi biliyorum. Bazen Brezilya'da olduğum için üzgün hissettiğimde, gözlerimi kapatmayı ve bundan birkaç ay sonra kendimi neyle çevreleyeceğimi hayal etmeyi seviyorum.
New York şehrinin böylesine inanılmaz manzarasına sahip, Brooklyn Promenade'nin güzel manzarasına son derece yakın olan ve tüm çeşitlilik kültürü nedeniyle harika bir yaşam deneyimi yaşamamı sağlayacak bir okulda okumaktan büyük mutluluk duyuyorum. New York bana teklif vermeli.
Bunların hepsini bilmenin oldukça zor olduğunu inkar edemem, ancak bunu gerçekten deneyimleme fırsatı verilmediğini inkar edemem. Yine de, topluma hizmet etmeye öncelik veren bir okulda okuyabildiğim için son derece şanslıyım çünkü arkadaşlarım ve personel, kendimi onlarla birlikte olduğumu hissettirmek için gerçekten çok çalışıyorlar. Örneğin Guyana'dan Darren adında bir arkadaş edindim, ama şu anda New York'ta olan, ne zaman üzülsem beni alkışlayan ve hatta okulun girişini ve bazı sınıflarını filme alarak üniversitemi ve bulunduğu inanılmaz mahalle.
Bunun yanı sıra, size New York'ta bir üniversite öğrencisi olmanın nasıl bir şey olduğunu daha fazla anlatamam ama arkadaşımın Instagram hikayelerinden bunun sahip olabileceğiniz en iyi deneyim olduğunu biliyorum. Pazar sabahları St.Patrick's Cathedral'de ayine giderken, sonra Central Park'ta kitap okuyup piknik yaparak, Levain Bakery'den gelen meşhur kurabiyeyi yemek, Brooklyn Bridge'de bisiklete binmek ve benim işler normale döndüğünde, Broadway'de bir müzik seansı ile güzel bir gün.
Bu yüzden, size bir tavsiyede bulunabilsem, "Hayal edin. Büyük düşün. Servis. Topluluğa hizmet edin. Ve başarın. Mükemmelliğe ulaşın. " Ben yaptım ve sen de yapabilirsin!
---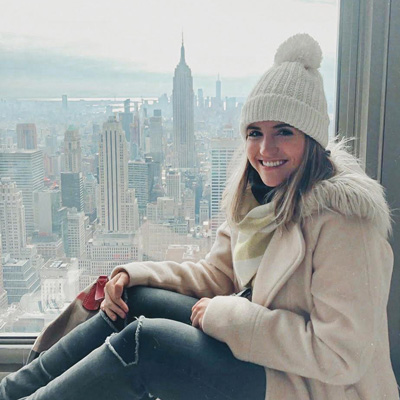 Maria Eduarda, Brezilya'dan St. Francis Koleji'nde uluslararası bir öğrencidir. Şu anda, branşı kararsız ama siyaset bilimine yöneliyor. Ayrıca SFC'de Uluslararası Af Örgütü ABD Şubesine de katılıyor.