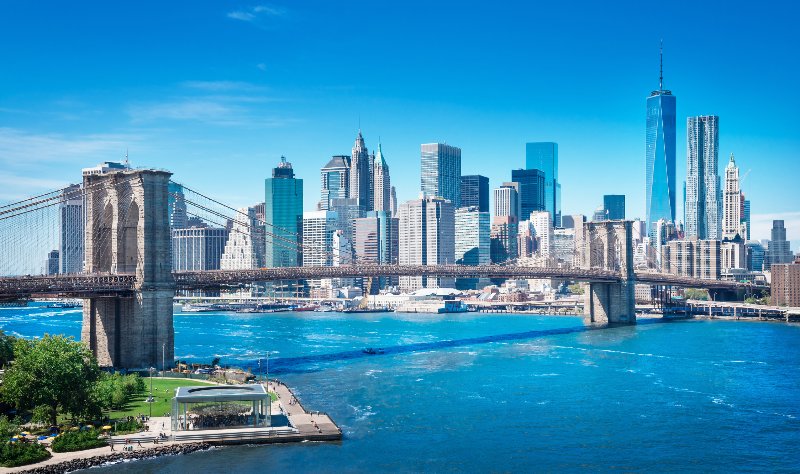 In our effort to bring good content to as many people as possible the text in this blog post has been machine translated so please excuse any mistakes. Thank you!
Por maria eduarda
Se você alguma vez participar de algum evento do St. Francis College , provavelmente os ouvirá dizer "Sonhe. Servir. Alcançar. Sonhe, sonhe grande. Servir, servir a comunidade; e alcançar, alcançar a grandeza. " Essa frase ficou gravada na minha cabeça desde a primeira vez que a ouvi, porque não é apenas uma daquelas frases cativantes que você ouve e nunca esquece, mas também porque cada palavra tem um significado verdadeiro para mim.
Durante a adolescência, sonhei em estudar na América por vários anos. Por causa da grande influência que os filmes americanos têm em todo o mundo, sempre me imaginei indo para um campus universitário, como os de "Gossip Girl" e "Legalmente loira", e tendo um armário só para mim. Porém, a realidade no Brasil era bem diferente dessa e poucas pessoas falavam sobre a oportunidade de estudar no exterior. Depois de um ano estudando em uma universidade no Brasil, percebi que não estava no lugar certo, não estava vivendo aquela experiência que há tanto tempo pensava. Como naquele mesmo ano fiz uma viagem à cidade de Nova York, onde passei dez dias incríveis, decidi me inscrever em uma faculdade nos Estados Unidos para que pudesse fazer desses dias incríveis parte de minha vida diária. De alguma forma, enquanto estava na Big Apple, eu sabia que estava no lugar certo. Então, você tem que imaginar como me sinto agora que minha faculdade está localizada no Brooklyn, em Nova York. É um sonho se tornando realidade!
Embora não tenha tido a oportunidade de estar em Nova York ou no campus desde que comecei a faculdade, sei que estudo em Nova York, sei que sonhei grande e percebi isso. Às vezes, quando estou me sentindo mal por estar no Brasil, gosto de fechar os olhos e imaginar o que estarei me cercando daqui a alguns meses.
Eu me sinto muito abençoada por estudar em uma escola que tem uma vista incrível da cidade de Nova York, que é extremamente próxima da bela vista do Brooklyn Promenade e que me permitirá ter uma experiência de vida fantástica por causa de toda a diversidade cultural Nova York tem a me oferecer.
Não posso negar que é muito difícil saber tudo isso, mas não ter a oportunidade de experimentá-lo verdadeiramente. Mesmo assim, tenho muita sorte de estudar em uma escola que prioriza o atendimento à comunidade, porque meus amigos e funcionários trabalham muito para que eu sinta que estou lá com eles. Por exemplo, fiz um amigo, Darren da Guiana, mas que está atualmente em Nova York, que, sempre que estou chateado, me anima e até filmou a entrada da escola e algumas de suas aulas para que eu pudesse ver minha universidade e o bairro incrível onde está localizado.
Além disso, não posso contar muito mais sobre como é ser um estudante universitário na cidade de Nova York, mas sei pelas histórias do Instagram de um amigo que é a melhor experiência que você poderia ter. Não consigo parar de me imaginar indo à missa nas manhãs de domingo na Catedral de São Patrício, depois lendo um livro e fazendo um piquenique no Central Park, comendo o famoso biscoito da Levain Bakery, andando de bicicleta na Ponte do Brooklyn e terminando meu lindo dia com uma sessão musical na Broadway, assim que as coisas voltarem ao normal.
Então, se eu pudesse te dar um conselho, eu diria "Sonhe. Sonhe grande. Servir. Sirva a comunidade. E conseguir. Alcançar a grandeza." Eu fiz isso e você também pode fazer!
---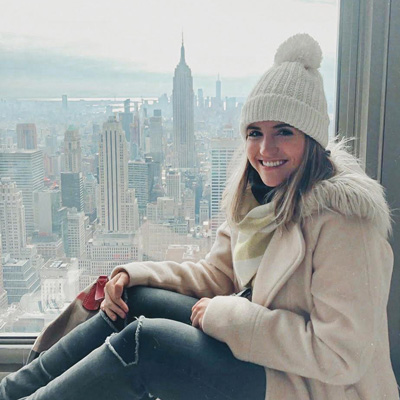 Maria Eduarda é uma estudante internacional brasileira no St. Francis College . Atualmente, seu curso está indeciso, mas ela se inclina para a ciência política. Ela também participa do Capítulo da Anistia Internacional nos EUA no SFC.