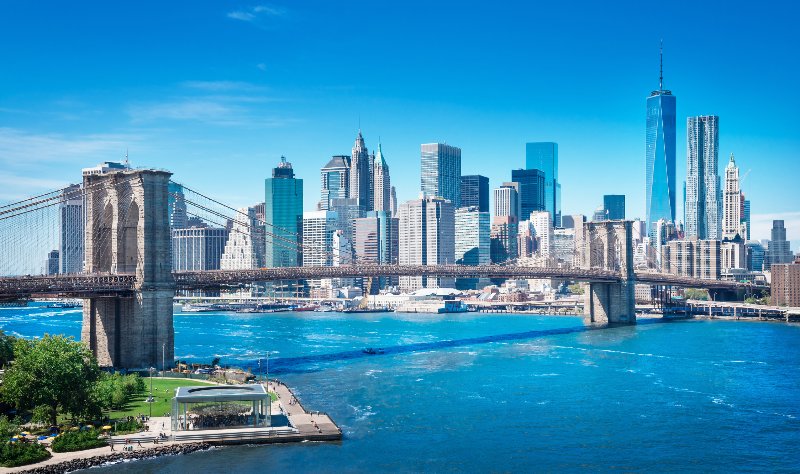 In our effort to bring good content to as many people as possible the text in this blog post has been machine translated so please excuse any mistakes. Thank you!
Par Maria Eduarda
Si jamais vous participez à un événement du Collège St. Francis , vous les entendrez probablement dire «Rêvez. Servir. Atteindre. Rêvez, rêvez en grand. Servir, servir la communauté; et atteindre, atteindre la grandeur. Cette phrase est restée coincée dans ma tête depuis la première fois que je l'ai entendue, car ce n'est pas seulement une de ces phrases accrocheuses que vous entendez et que vous n'oubliez jamais, mais aussi parce que chaque mot avait un vrai sens pour moi.
Adolescente, je rêvais d'étudier en Amérique depuis plusieurs années. En raison de la grande influence que les films américains ont partout dans le monde, je me suis toujours imaginé aller sur les campus universitaires, comme ceux de «Gossip Girl» et «Legally Blonde», et avoir un casier rien que pour moi. Cependant, la réalité au Brésil était très différente de cela et peu de gens parlaient de l'opportunité d'étudier à l'étranger. Après une année à étudier dans une université au Brésil, j'ai perçu que je n'étais pas au bon endroit, je ne vivais pas cette expérience à laquelle j'avais pensé pendant si longtemps. Comme cette même année, j'avais fait un voyage à New York où j'ai passé dix jours incroyables, j'ai décidé de postuler dans une université aux États-Unis pour que je puisse faire de ces jours incroyables une partie de ma vie quotidienne. D'une manière ou d'une autre, alors que j'étais dans la Grosse Pomme, je savais que j'étais au bon endroit. Alors, vous devez imaginer ce que je ressens en ce moment que mon université est située à Brooklyn, New York. C'est un rêve devenu réalité!
Bien que je n'ai pas eu l'opportunité d'être à New York ou sur le campus depuis que j'ai commencé l'université, je sais que j'étudie à New York, je sais que j'ai rêvé en grand et je l'ai réalisé. Parfois, quand je me sens mal parce que je suis au Brésil, j'aime fermer les yeux et imaginer de quoi je vais m'entourer dans quelques mois à partir de maintenant.
Je me sens très chanceux d'étudier dans une école qui a une vue incroyable sur la ville de New York, qui est extrêmement proche de la belle vue sur la promenade de Brooklyn et qui me permettra d'avoir une expérience de vie fantastique en raison de toute la culture de la diversité. New York a à me proposer.
Je ne peux pas nier qu'il est assez difficile de savoir tout cela, mais ne pas avoir la possibilité de vraiment en faire l'expérience. Pourtant, je suis extrêmement chanceux d'étudier dans une école qui donne la priorité au service de la communauté, car mes amis et les membres du personnel travaillent très dur pour que je me sente là avec eux. Par exemple, je me suis fait un ami, Darren de Guyane, mais qui est actuellement à New York, qui, chaque fois que je me sens contrarié, m'encourage et il a même filmé l'entrée de l'école et une partie de sa classe pour que je puisse voir mon université et le quartier incroyable où il se trouve.
En plus de cela, je ne peux pas vous en dire beaucoup plus sur ce que c'est d'être étudiant à New York, mais je sais d'après les histoires Instagram de mon ami que c'est la meilleure expérience que vous puissiez avoir. Je ne peux pas m'arrêter de m'imaginer aller à la messe le dimanche matin à la cathédrale Saint-Patrick, puis lire un livre et faire un pique-nique à Central Park, manger le célèbre biscuit de Levain Bakery, faire du vélo au pont de Brooklyn et terminer mon belle journée avec une séance musicale à Broadway, une fois que les choses sont revenues à la normale.
Donc, si je pouvais simplement vous donner un conseil, je dirais: «Rêve. Rêvez grand. Servir. Servir la communauté. Et réussir. Atteignez la grandeur. " Je l'ai fait et vous pouvez le faire aussi!
---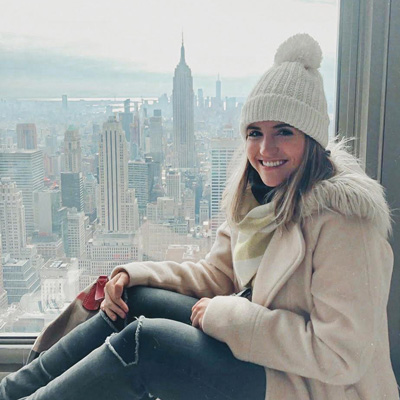 Maria Eduarda est une étudiante internationale du Brésil au Collège St. Francis . Actuellement, sa majeure est indécise, mais elle penche vers la science politique. Elle participe également au chapitre d'Amnesty International USA au SFC.