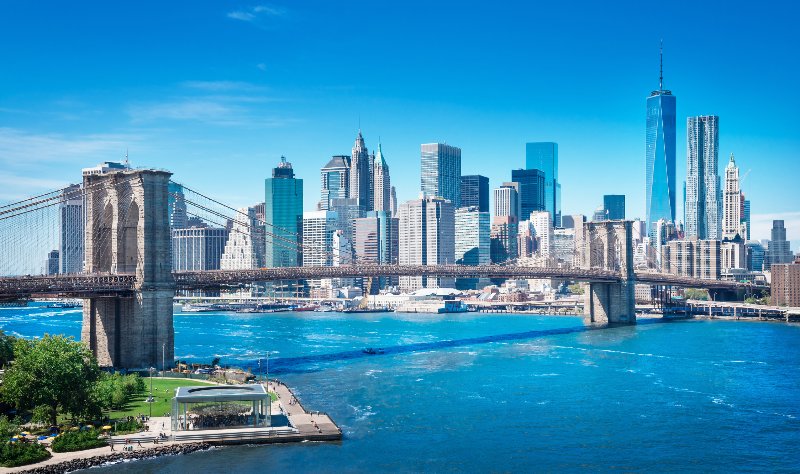 In our effort to bring good content to as many people as possible the text in this blog post has been machine translated so please excuse any mistakes. Thank you!
Por Maria Eduarda
Si alguna vez participa en algún evento de St. Francis College , probablemente los escuchará decir "Sueña. Atender. Lograr. Sueña, sueña en grande. Servir, servir a la comunidad; y lograr, alcanzar la grandeza ". Esta frase se me ha quedado grabada en la cabeza desde la primera vez que la escuché, porque no solo es una de esas frases pegadizas que escuchas y nunca olvidas, sino también porque cada palabra tenía un verdadero significado para mí.
Cuando era adolescente, había soñado con estudiar en Estados Unidos durante varios años. Debido a la gran influencia que tienen las películas estadounidenses en todo el mundo, siempre me he imaginado yendo al campus universitario, como las de "Gossip Girl" y "Legally Blonde", y teniendo un casillero solo para mí. Sin embargo, la realidad en Brasil fue bastante diferente a eso y no mucha gente habló sobre la oportunidad de estudiar en el extranjero. Después de un año estudiando en una universidad de Brasil, percibí que no estaba en el lugar indicado, no estaba viviendo esa experiencia en la que tanto tiempo había pensado. Como ese mismo año hice un viaje a la ciudad de Nueva York donde pasé diez días increíbles, decidí que solicitaría ingreso a una universidad en los Estados Unidos para poder convertir esos días increíbles en parte de mi vida diaria. De alguna manera, mientras estaba en la Gran Manzana, supe que estaba en el lugar correcto. Entonces, debes imaginar cómo me siento ahora que mi universidad está ubicada en Brooklyn, Nueva York. ¡Es un sueño hecho realidad!
Aunque no he tenido la oportunidad de estar ni en la ciudad de Nueva York ni en el campus desde que comencé la universidad, sé que estudio en Nueva York, sé que soñé en grande y me di cuenta. A veces, cuando me siento deprimido porque estoy en Brasil, me gusta cerrar los ojos e imaginar de qué me rodearé en unos pocos meses a partir de ahora.
Me siento muy bendecido de estudiar en una escuela que tiene una vista tan increíble de la ciudad de Nueva York, que está muy cerca de la hermosa vista de Brooklyn Promenade y que me permitirá tener una experiencia de vida fantástica debido a toda la diversidad cultural. Nueva York tiene que ofrecerme.
No puedo negar que es bastante difícil saber todo eso pero no tener la oportunidad de experimentarlo realmente. Aún así, tengo mucha suerte de estudiar en una escuela que prioriza el servicio a la comunidad, porque mis amigos y los miembros del personal trabajan muy duro para hacerme sentir que estoy allí con ellos. Por ejemplo, hice un amigo, Darren de Guyana, pero que se encuentra actualmente en Nueva York, quien, cuando me siento molesto, me anima e incluso ha filmado la entrada a la escuela y parte de su clase para que yo pudiera ver mi universidad y la escuela. Increíble barrio donde se ubica.
Además de eso, no puedo contarte mucho más de cómo es ser un estudiante universitario en la ciudad de Nueva York, pero sé por las historias de Instagram de mi amigo que es la mejor experiencia que podrías tener. No puedo dejar de imaginarme yendo a misa los domingos por la mañana en la Catedral de San Patricio, luego leyendo un libro y haciendo un picnic en Central Park, comiendo la famosa galleta de Levain Bakery, montando una bicicleta en el Puente de Brooklyn y terminando mi hermoso día con una sesión musical en Broadway, una vez que las cosas vuelvan a la normalidad.
Entonces, si pudiera darte un consejo, diría "Sueña. Sueño grande. Atender. Sirva a la comunidad. Y lograr. Alcanzar la grandeza." ¡Yo lo hice y tú también puedes hacerlo!
---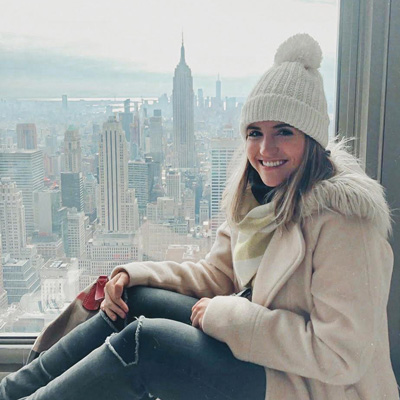 Maria Eduarda es una estudiante internacional de Brasil en St. Francis College . Actualmente, su especialidad está indecisa, pero se inclina hacia las ciencias políticas. También participa en el Capítulo de Amnistía Internacional USA en SFC.