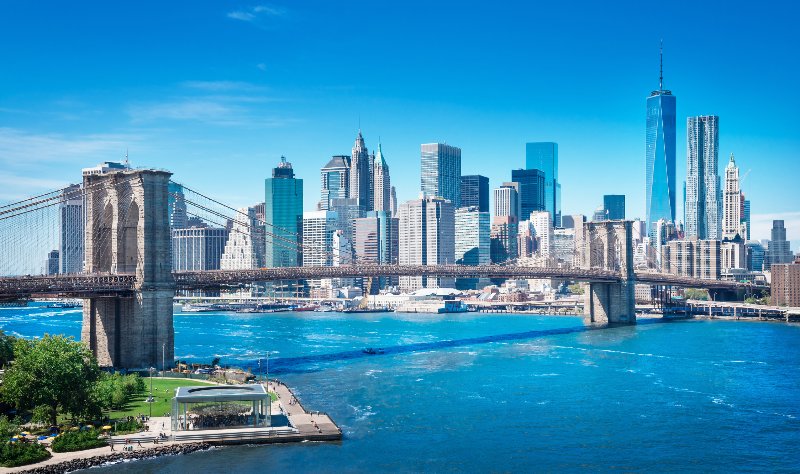 In our effort to bring good content to as many people as possible the text in this blog post has been machine translated so please excuse any mistakes. Thank you!
بقلم ماريا إدواردا
إذا شاركت في أي حدث بكلية سانت فرانسيس ، فمن المحتمل أن تسمعهم يقولون "احلم. تخدم. يحقق. الحلم ، الحلم الكبير. خدمة وخدمة المجتمع. وتحقيق العظمة. " هذه العبارة عالقة في رأسي منذ أول مرة سمعتها ، لأنها ليست فقط واحدة من تلك العبارات الجذابة التي تسمعها ولا تنساها أبدًا ، ولكن أيضًا لأن كل كلمة لها معنى حقيقي بالنسبة لي.
عندما كنت مراهقًا ، كنت أحلم بالدراسة في أمريكا لعدة سنوات. نظرًا للتأثير الكبير الذي تتمتع به الأفلام الأمريكية في جميع أنحاء العالم ، فقد كنت أتخيل دائمًا نفسي أذهب إلى الحرم الجامعي ، مثل تلك الموجودة في فيلمي "Gossip Girl" و "Legally Blonde" ، ولدي خزانة لأجلي فقط. ومع ذلك ، كان الواقع في البرازيل مختلفًا تمامًا عن ذلك ولم يتحدث الكثير من الناس عن فرصة الدراسة في الخارج. بعد عام من الدراسة في إحدى الجامعات في البرازيل ، أدركت أنني لست في المكان المناسب ، ولم أكن أعيش تلك التجربة التي فكرت بها لفترة طويلة. كما في نفس العام ، قمت برحلة إلى مدينة نيويورك حيث قضيت عشرة أيام رائعة ، قررت أن أتقدم إلى كلية في الولايات المتحدة حتى أجعل تلك الأيام الرائعة جزءًا من حياتي اليومية. بطريقة ما ، أثناء وجودي في Big Apple ، أدركت أنني في المكان المناسب. لذا ، عليك أن تتخيل كيف أشعر الآن أن كليتي تقع في بروكلين ، نيويورك. إنه حلم يتحقق!
على الرغم من أنني لم تتح لي الفرصة لأن أكون إما في مدينة نيويورك أو في الحرم الجامعي منذ أن بدأت الدراسة الجامعية ، إلا أنني أعلم أنني أدرس في نيويورك ، وأعلم أنني حلمت كثيرًا وأدركت ذلك. أحيانًا عندما أشعر بالإحباط لأنني في البرازيل ، أحب أن أغلق عيني وأتخيل ما سأحيط به في غضون بضعة أشهر فقط من الآن.
أشعر بأنني محظوظ جدًا للدراسة في مدرسة تتمتع بإطلالة رائعة على مدينة نيويورك ، وهي قريبة جدًا من المنظر الجميل لمنتزه بروكلين والتي ستمكنني من الحصول على تجربة حياة رائعة بسبب كل ثقافة التنوع نيويورك يجب أن تعرض علي.
لا أستطيع أن أنكر أنه من الصعب جدًا معرفة كل ذلك ولكن لم يتم منح الفرصة لتجربته حقًا. ما زلت محظوظًا للغاية للدراسة في مدرسة تعطي الأولوية لخدمة المجتمع ، لأن أصدقائي والموظفين يعملون بجد لجعلني أشعر وكأنني هناك معهم. على سبيل المثال ، لقد صنعت صديقًا ، دارين من غيانا ، ولكنه موجود حاليًا في نيويورك ، والذي كلما شعرت بالضيق يهتف لي حتى أنه صور مدخل المدرسة وبعض فصولها حتى أتمكن من رؤية جامعتي و حي لا يصدق حيث يقع.
إلى جانب ذلك ، لا يمكنني أن أخبرك كثيرًا عن كيفية أن تكون طالبًا جامعيًا في مدينة نيويورك ، لكنني أعرف من قصص صديقي على Instagram أنها أفضل تجربة يمكن أن تحصل عليها على الإطلاق. لا يمكنني التوقف عن تخيل نفسي أذهب إلى القداس صباح يوم الأحد في كاتدرائية القديس باتريك ، ثم أقرأ كتابًا وأقوم بنزهة في سنترال بارك ، وأتناول ملف تعريف الارتباط الشهير من Levain Bakery ، وركوب الدراجة في جسر بروكلين ، وإنهاء رسالتي. يوم جميل مع جلسة موسيقية في برودواي ، بمجرد عودة الأمور إلى طبيعتها.
لذا ، إذا كان بإمكاني تقديم نصيحة لك ، فسأقول "احلم. إطمح للكثير. تخدم. خدمة المجتمع. ويحقق. تحقيق العظمة." لقد فعلتها ويمكنك أن تفعلها أيضًا!
---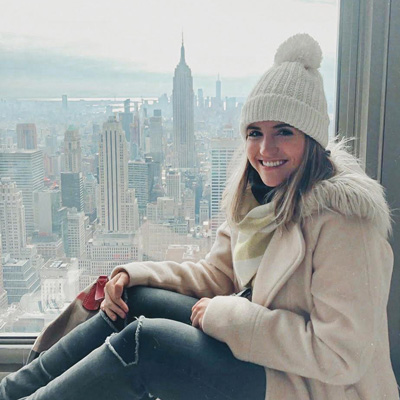 ماريا إدواردا طالبة دولية من البرازيل في كلية سانت فرانسيس . حاليًا ، تخصصها لم يحسم أمره ، لكنها تميل نحو العلوم السياسية. وهي تشارك أيضًا في فرع منظمة العفو الدولية بالولايات المتحدة الأمريكية في SFC.