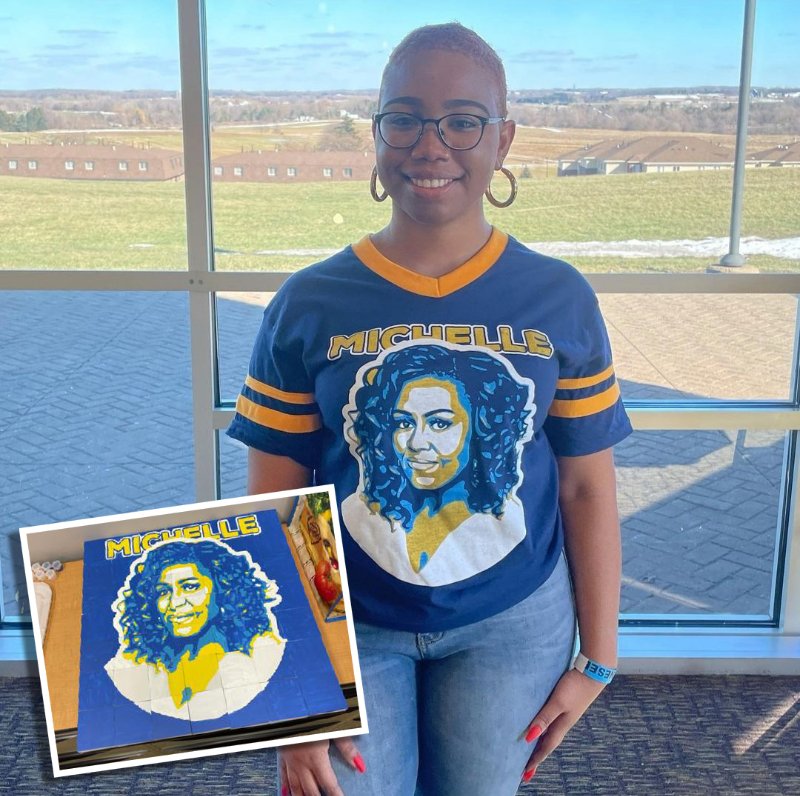 In our effort to bring good content to as many people as possible the text in this blog post has been machine translated so please excuse any mistakes. Thank you!
Rachel Gelabale tarafından
Her Mart ayında kadınların sağlık, eğitim, kültür ve topluma katkılarını onurlandırıyoruz. Kadın Tarihi Ayının, Eğitim Görev Gücü'nün 1978'de bir "Kadın Tarihi Haftası" şenliği başlatmasıyla Kaliforniya'da yerel bir kutlama olarak başladığını biliyor muydunuz? Yalnızca bu yıl Amerika Birleşik Devletleri'ndeki kadınlar ve kızlar için dikkate değerdi. Örneğin, 20 Ocak'ta Kamala Harris, ilk kadın ve ilk Siyah ve Güney Asyalı başkan yardımcısı olarak yemin etti. 100'den fazla siyahi kadın Kongre için yarıştı ve seçilen 141 kadından 51'i beyaz olmayan kadın. Bu yıl Meclis, Senato ve eyalet yasama organları rekor sayıda Siyah, Latin ve Asyalı veya Pasifik Adalı dahil olmak üzere her zamankinden daha fazla kadını içerecek.
Yıllar boyunca, Genesee Community College (GCC) , ABD'de ve dünya çapında fark yaratan insanları tanımıştır. Bu yıl bir istisna değildi! GCC, diğer SUNY kurumlarıyla işbirliği içinde, Kadınların Tarih Ayını kutlamak için bir projeye katıldı. Katılan her kolej, simgelerinin bir mozaiğini boyamakla görevlendirildi. GCC, Michelle Obama'ya atandı.
Projenin sorumluluğunu GCC'nin Student Engagement & Inclusion (SEI) ofisi üstlendi. SEI'nin misyonu, öğrencilerin bir aidiyet duygusu hissetmelerini, ilgi alanlarını ve tutkularını keşfetmelerini ve küreselleşmiş bir dünyada lider olmalarını sağlayan yenilikçi ve işbirliğine dayalı uygulamaları teşvik etmektir. SEI ofisi, sosyal, ders dışı ve ders dışı fırsatlar aracılığıyla öğrenci öğrenimini bütünleştirir. Öğrenci Katılımı ve Dahil Etme Direktörü Miguel Baique, GCC öğrencilerini dahil etmek için çok çalışıyor! Örneğin, etkinlik için Michele Obama tişörtü giydi.
Mozaiği boyamak için eğlenceli, sosyal açıdan mesafeli etkinlik 8-9 Mart'ta gerçekleşti. Resim becerilerim "o kadar iyi" olmadığından daha kolay bölümlere yardımcı oldum. Öğrencilerin yeteneklerini sergilediğini ve kampüs içi bir etkinlik için diğer öğrencilerle birlikte olduklarını görmek harikaydı.
Bitmiş ürünü yukarıdaki ek fotoğrafta görebilirsiniz!
---
Curaçao'dan Rachel Gelabale, New York, Batavia'daki Genesee Community College'a devam ediyor.