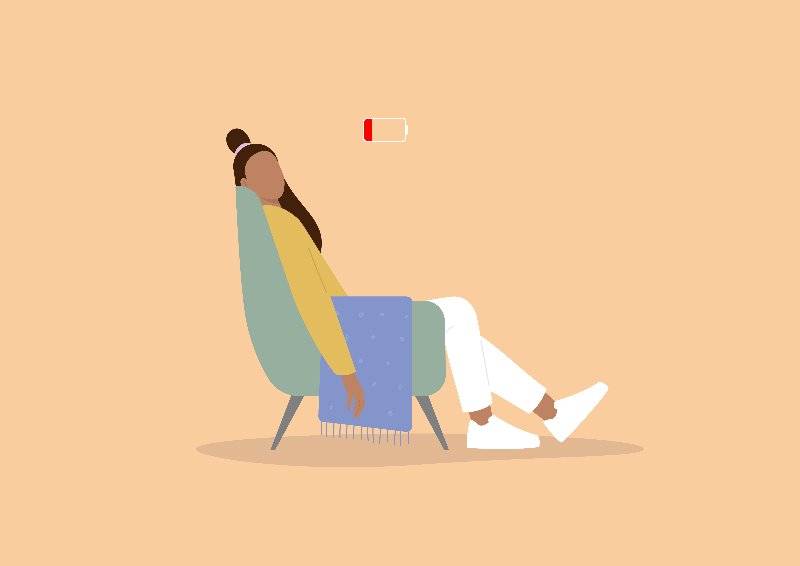 In our effort to bring good content to as many people as possible the text in this blog post has been machine translated so please excuse any mistakes. Thank you!
Alejandra Salas tarafından
Kuşkusuz, yoğun programlar ve dersler, sınavlar, ödevler ve kültürel uyumla birlikte gelen stres nedeniyle üniversite hayatı kesinlikle bunaltıcı hissedebilir; ve uluslararası bir öğrenci olarak, bunun üniversite deneyiminin bir parçası olduğunun farkındaydım. Yine de, pandeminin başlangıcı başladığında, mevcut duruma yeniden uyum sağlamam gerektiğini hissettim. Bu ilk başta kolay olmadı çünkü tüm dünya evde kalarak, karantina altına alırken ve biz öğrenciler için çalışmalara ayak uydururken sanal bir ortama uyum sağlamaya çalışıyordu.
( Unsplash )
COVID-19 meydana geldiğinden beri, ülkemden ve ailemden uzaktayken okulla baş etmekte güçlük çektim. Biz insanlar olarak kendimize değer verme eğilimindeyiz ama aynı zamanda sevdiklerimizi koruma ihtiyacı da hissediyoruz. Bunu söylüyorum çünkü karantina sırasında Tahoe Gölü'nde istikrarlı ve güvendeydim, ancak ailem, tüm şehrimin virüse aşırı maruz kaldığı Peru, Lima'daki memleketimdeydi. Bu süre zarfında çevrimiçi dersler alıyordum, evde kalma ve sosyal izolasyon fikrine uyum sağlıyordum, ancak ailemin refahı ve güvenliği endişesiyle kendime engel olamadım. Bu, öğrenci hayatıma daha fazla stres kattı çünkü korku, kaygı ile başa çıkmak zorunda kaldım ve aynı zamanda oldukça sıkıcı bulduğum ancak dengelemek imkansız olmayan derslerimde başarılı olmam gerekiyordu.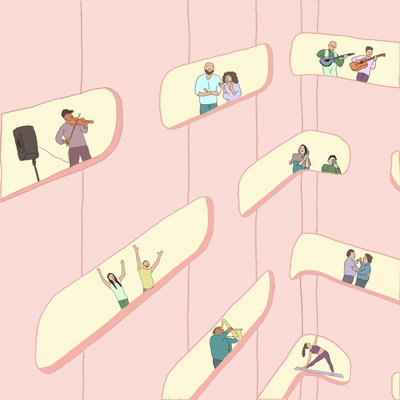 Çoğu uluslararası öğrencinin staj, iş-çalışma işleri, sosyal yaşam, aile kaygıları ve mali zorluklarla ve ayrıca birçok kişinin farklı ama beklenmedik şekillerde stresli hissetmesine neden olan dünya çapında bir salgınla uğraşmak zorunda kaldığını biliyorum. Yeni bir ülkede yaşamak ve mevcut kampüs ortamına uyum sağlamak zor olabilir ve kesinlikle ruh sağlığınızı etkileyebilir. Bu nedenle, işte bu zor zamanları nasıl ele alacağımla ilgili kişisel deneyimlerime dayanan bazı başa çıkma stratejileri.
Yalnız değilsin
Birincisi, kaygı ile karşı karşıya kalan tek kişinin siz olmadığı gerçeğini benimseyin; Bu durumda yalnız olmadığımızı anladığımızda bu, güce dönüşebilir. Bilinmeyen, özellikle bazı akrabalarınız COVID-19 virüsüne maruz kaldığında yorucu ve bunaltıcı olabilir. Bu süre zarfında en yakın arkadaşlarımla endişelerim ve beklentilerim hakkında konuşarak inanç ve direnç buldum. Endişelerinizi ifade etmek düşüncelerinizi dengelemenize ve sıkıntıyı gidermenize yardımcı olur, böylece aşırı düşünmeye ve durumu daha da kötüleştirecek sığ sonuçlara atlamazsınız. Kendinizi çevrimiçi öğrenme ve ailenizin güvenliği konusunda endişelenirken bulursanız, profesörlerinizle sürekli iletişim halinde kalmanızı ve durumunuzu onlara bildirmenizi öneririm. Akademik gelişiminizle ilgili olarak onları güncel tutmak, farklı bir yaklaşım uygulamalarına da yardımcı olacaktır. Unutmayın: iyi bir iletişim sürdürülerek her şey çözülebilir.
Mevcut kaynaklardan yararlanın
İkincisi, kampüsteki ücretsiz öğrenci kaynaklarını kullanın. Örneğin, Truckee Meadows Community College'ın Danışmanlık Merkezi, sömestr boyunca kişisel ve eğitimsel kararlarda gezinmenize yardımcı olacak harika bir bilgili danışman kadrosuna sahiptir. Pek çok kültürde ve ailede, bir kalkan mekanizması olduğu için bize "meydan okumamız" ve bazı duyguları bastırmamız öğretiliyor. Bir terapisti veya akıl sağlığı danışmanını görmek, yönetilemez stres altındayken ve arkadaşlarımızla bazı problemler hakkında konuşamadığımızda işe yarar. Bir danışmanla konuşmak, hedeflerimizi yeniden tanımlamamıza ve zorlu zamanları daha net görmemize yardımcı olabilir.
Genel olarak, bir öğrenciyseniz ve akademik gelişiminizi etkileyen zihinsel sağlık sorunları yaşıyor olabileceğinizi düşünüyorsanız, size herhangi bir şekilde yardımcı olacak kampüs danışmanınıza, akran danışmanlarınıza ve akademik danışmanlarınıza ulaşmaktan çekinmeyin. mümkün.
Özellikle bu zamanlarda sevdiklerinizle bağlantıda kalmanızı, düzenli egzersiz yapmanızı ve akıl sağlığınızı korumak için yeterli bir uyku programı bulmanızı tavsiye ederim. Durumu kucaklayın ve en iyi şekilde yararlanın! Sürekli öğreniyoruz ve bu mevcut durum gelecekteki olayları yönetmemize yardımcı olacak. Ayrıca, bu zorlu zamanlarda mavilerden nasıl kaçınılacağına dair bazı tavsiyeler için aşağıdaki resme bakmayı unutmayın!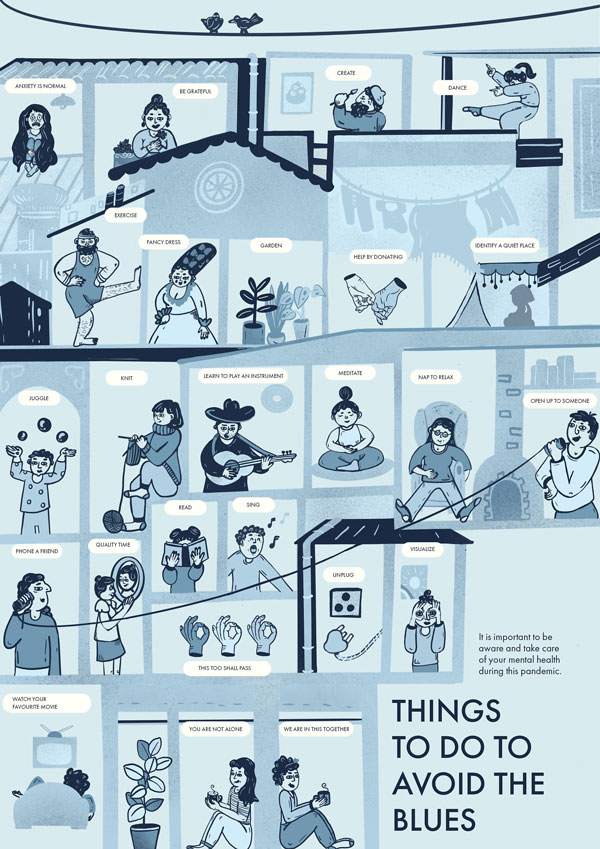 ( Unsplash )
---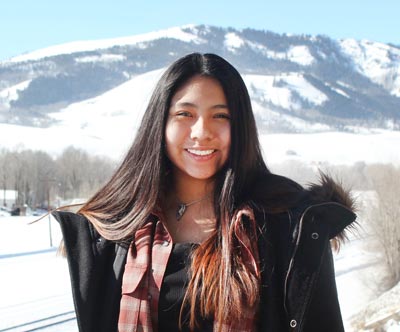 Peru Lima'dan Alejandra Salas, Truckee Meadows Community College'da mimarlık öğrencisi ve yeni Uluslararası Akran Danışmanıdır.