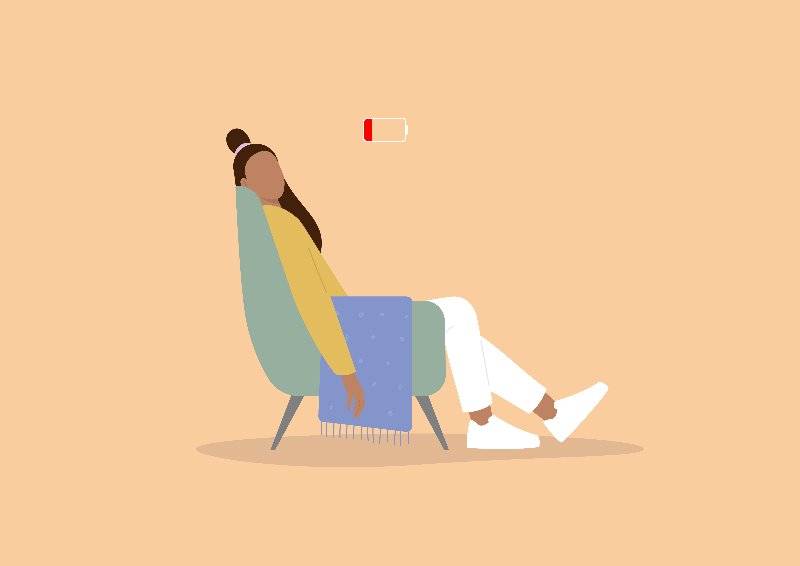 In our effort to bring good content to as many people as possible the text in this blog post has been machine translated so please excuse any mistakes. Thank you!
Oleh Alejandra Salas
Tanpa diragukan lagi, kehidupan kampus pasti bisa terasa luar biasa karena jadwal yang padat dan tekanan yang datang dengan kelas, ujian, tugas, dan penyesuaian budaya; dan sebagai mahasiswa internasional, saya menyadari bahwa ini adalah bagian dari pengalaman kuliah. Namun, ketika awal pandemi mulai, saya merasa harus menyesuaikan diri kembali dengan keadaan saat ini. Ini tidak mudah pada awalnya karena seluruh dunia mencoba beradaptasi dengan lingkungan virtual saat tinggal di rumah, mengkarantina, dan bagi kami siswa, mengikuti pelajaran.
( Unsplash )
Sejak COVID-19 terjadi, saya mengalami kesulitan untuk bersekolah saat berada jauh dari negara asal dan keluarga saya. Kita, sebagai manusia, cenderung memperhatikan diri kita sendiri tetapi juga merasa perlu untuk melindungi orang yang kita cintai. Saya mengatakan ini karena selama karantina saya stabil dan aman di Danau Tahoe, tetapi keluarga saya berada di kampung halaman saya di Lima, Peru, di mana seluruh kota saya terpapar virus secara berlebihan. Selama waktu itu, saya mengambil kelas online, beradaptasi dengan gagasan tinggal di rumah dan isolasi sosial, namun saya tidak dapat menahan diri dengan kepedulian terhadap kesejahteraan dan keamanan keluarga saya. Ini menambah lebih banyak tekanan pada kehidupan siswa saya karena saya harus mengatasi rasa takut, kecemasan, dan pada saat yang sama berhasil di kelas saya, yang menurut saya cukup membosankan tetapi bukan tidak mungkin untuk diseimbangkan.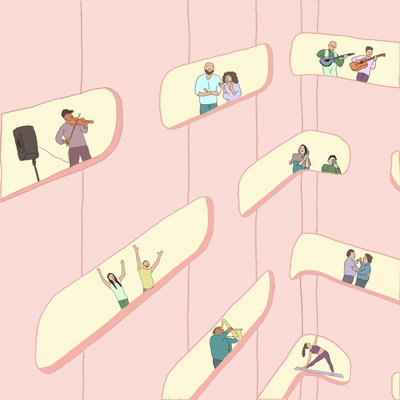 Saya tahu sebagian besar siswa internasional harus berurusan dengan magang, pekerjaan belajar, kehidupan sosial, masalah keluarga, dan kesulitan keuangan, ditambah sekarang dengan pandemi di seluruh dunia yang membuat banyak orang merasa stres dengan cara yang berbeda namun tidak terduga. Tinggal di negara baru dan beradaptasi dengan lingkungan kampus saat ini dapat menjadi tantangan dan tentunya dapat memengaruhi kesehatan mental Anda. Oleh karena itu, berikut adalah beberapa strategi koping berdasarkan pengalaman pribadi saya tentang bagaimana mengatasi masa-masa sulit tersebut.
Kamu tidak sendiri
Pertama, terimalah fakta bahwa Anda bukanlah satu-satunya orang yang menghadapi kecemasan; ini bisa berubah menjadi kekuatan begitu kita menyadari bahwa kita tidak sendirian dalam situasi ini. Hal yang tidak diketahui bisa melelahkan dan melelahkan, terutama ketika beberapa kerabat Anda terpapar virus COVID-19. Saya menemukan keyakinan dan ketahanan selama ini dengan berbicara kepada teman-teman terdekat saya tentang kekhawatiran dan harapan saya. Mengekspresikan kekhawatiran Anda akan membantu menyeimbangkan pikiran dan melepaskan kesusahan sehingga Anda tidak terlalu banyak berpikir dan mengambil kesimpulan dangkal yang hanya akan memperburuk keadaan. Jika Anda merasa khawatir tentang pembelajaran online dan keamanan keluarga Anda, saya akan menyarankan untuk terus berkomunikasi dengan profesor Anda dan memberi tahu mereka tentang situasi Anda. Terus memperbarui mereka terkait kemajuan akademis Anda juga akan membantu mereka menerapkan pendekatan yang berbeda. Ingat: semuanya bisa diselesaikan dengan menjaga komunikasi yang baik.
Manfaatkan sumber daya yang tersedia
Kedua, gunakan sumber daya siswa gratis di kampus. Misalnya, Pusat Konseling Truckee Meadows Community College memiliki staf konselor berpengetahuan yang luar biasa untuk membantu Anda mengarahkan keputusan pribadi dan pendidikan sepanjang semester. Dalam banyak budaya dan keluarga, kita diajarkan untuk "menahan diri" dan menekan beberapa perasaan karena itu adalah mekanisme perisai. Menemui terapis atau konselor kesehatan mental sangat berguna ketika kita berada di bawah tekanan yang tidak terkendali dan tidak dapat membicarakan masalah tertentu dengan teman-teman kita. Berbicara dengan seorang konselor dapat membantu kita mendefinisikan kembali tujuan kita dan melihat dengan lebih jelas melalui masa-masa yang menantang.
Secara keseluruhan, jika Anda seorang pelajar dan Anda merasa mungkin mengalami masalah kesehatan mental yang memengaruhi perkembangan akademis Anda, jangan ragu untuk menghubungi konselor kampus, mentor sebaya, dan penasihat akademis Anda, yang akan membantu Anda dengan cara apa pun. bisa jadi.
Terutama pada saat-saat ini, saya mendorong Anda untuk tetap terhubung dengan orang yang Anda cintai, tetap berolahraga secara konsisten dan menemukan jadwal tidur yang cukup untuk menjaga kewarasan Anda. Rangkullah situasinya dan manfaatkan sebaik-baiknya! Kami terus belajar, dan situasi saat ini akan membantu kami mengelola acara di masa depan. Selain itu, jangan lupa untuk memeriksa gambar di bawah ini untuk mendapatkan sedikit nasihat tentang cara menghindari kesedihan selama masa-masa sulit ini!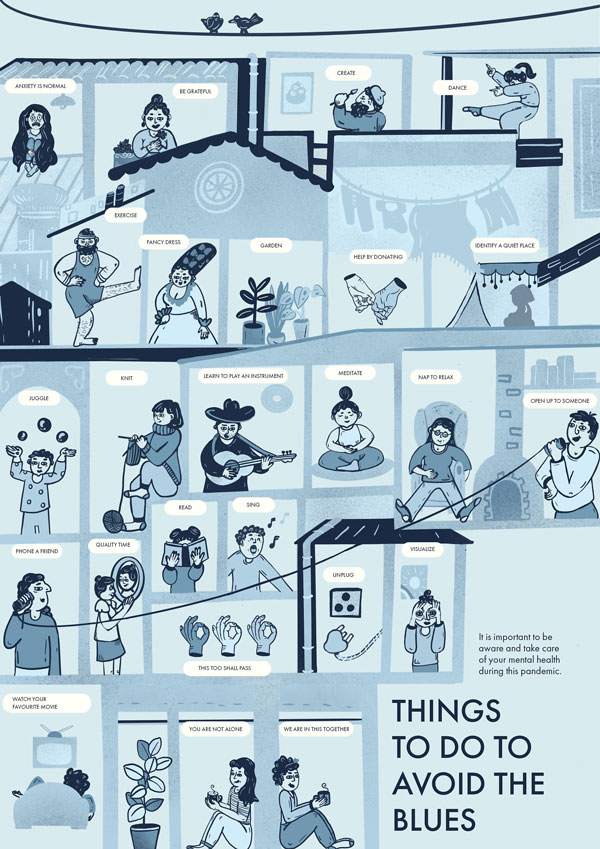 ( Unsplash )
---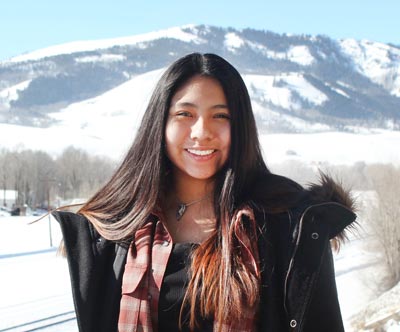 Alejandra Salas dari Lima, Peru, adalah seorang mahasiswa arsitektur dan Mentor Sejawat Internasional baru di Truckee Meadows Community College .