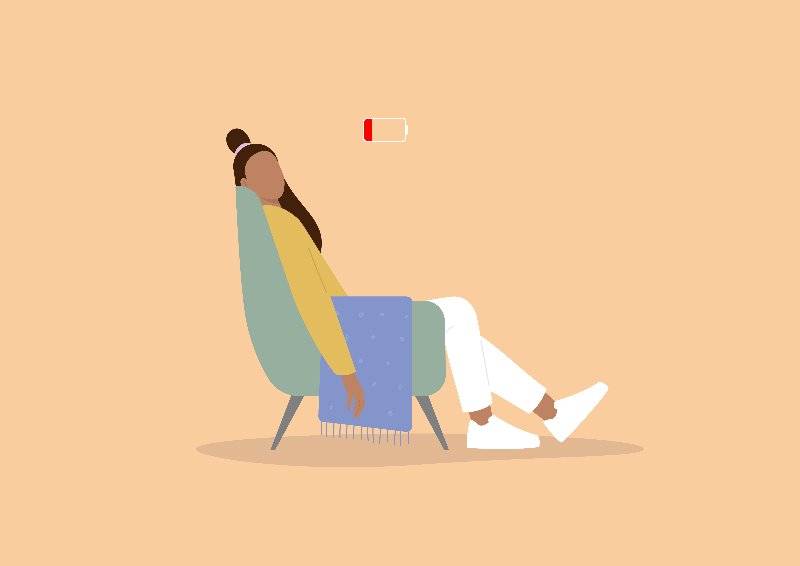 In our effort to bring good content to as many people as possible the text in this blog post has been machine translated so please excuse any mistakes. Thank you!
Por Alejandra Salas
Sin duda, la vida universitaria puede resultar abrumadora debido a los horarios ocupados y el estrés que acompaña a las clases, los exámenes, las asignaciones y el ajuste cultural; y como estudiante internacional, he sido consciente de que esto es parte de la experiencia universitaria. Sin embargo, cuando comenzó el comienzo de la pandemia, sentí que tenía que reajustarme a la situación actual. Esto no fue fácil al principio ya que todo el mundo estaba tratando de adaptarse a un entorno virtual mientras se quedaba en casa, en cuarentena, y para nosotros, los estudiantes, manteníamos los estudios.
( Unsplash )
Desde que ocurrió el COVID-19, tuve dificultades para hacer frente a la escuela mientras estaba lejos de mi país de origen y mi familia. Nosotros, como seres humanos, tendemos a cuidarnos a nosotros mismos, pero también sentimos la necesidad de proteger a nuestros seres queridos. Digo esto porque durante la cuarentena estaba estable y seguro en el lago Tahoe, pero mi familia estaba en mi ciudad natal de Lima, Perú, donde toda mi ciudad estaba sobreexpuesta al virus. Durante ese tiempo, estaba tomando clases en línea, adaptándome a la idea de quedarme en casa y al aislamiento social, pero no pude evitar la preocupación por el bienestar y la seguridad de mi familia. Esto agregó más estrés a mi vida estudiantil porque tuve que lidiar con el miedo, la ansiedad y, al mismo tiempo, tener éxito en mis clases, lo que me pareció bastante tedioso pero no imposible de equilibrar.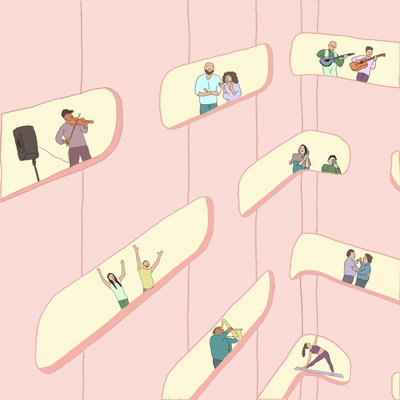 Sé que la mayoría de los estudiantes internacionales tuvieron que lidiar con pasantías, trabajos de estudio y trabajo, vida social, preocupaciones familiares y dificultades financieras, además de ahora con una pandemia mundial que ha hecho que muchos se sientan estresados de maneras diferentes pero inesperadas. Vivir en un país nuevo y adaptarse al entorno actual del campus puede ser un desafío y seguramente puede afectar su salud mental. Por lo tanto, aquí hay algunas estrategias de afrontamiento basadas en mi experiencia personal sobre cómo abordar estos tiempos difíciles.
No estás solo
Primero, acepte el hecho de que no es el único que se enfrenta a la ansiedad; esto puede convertirse en fortaleza una vez que nos demos cuenta de que no estamos solos en esta situación. Lo desconocido puede ser agotador y abrumador, especialmente cuando algunos de sus familiares se expusieron al virus COVID-19. Encontré fe y resistencia durante este tiempo al hablar con mis amigos más cercanos sobre mis preocupaciones y expectativas. Expresar tus preocupaciones te ayudará a equilibrar tus pensamientos y liberar la angustia para que no caigas en pensar demasiado y sacar conclusiones superficiales que solo lo empeoren. Si te preocupas por el aprendizaje en línea y la seguridad de tu familia, te sugeriré que mantengas una comunicación constante con tus profesores y les hagas saber sobre tu situación. Mantenerlos actualizados con respecto a su progreso académico también los ayudará a aplicar un enfoque diferente. Recuerda: todo se puede solucionar manteniendo una buena comunicación.
Aprovecha los recursos disponibles
En segundo lugar, utilice los recursos gratuitos para estudiantes en el campus. Por ejemplo, el Centro de Consejería de Truckee Meadows Community College tiene un increíble personal de consejeros capacitados para ayudarlo a navegar por las decisiones personales y educativas a lo largo del semestre. En muchas culturas y familias, se nos enseña a "aguantar" y reprimir algunos sentimientos, ya que es un mecanismo de protección. Ver a un terapeuta o consejero de salud mental es útil cuando estamos bajo un estrés inmanejable y no podemos hablar sobre ciertos problemas con nuestros amigos. Hablar con un consejero puede ayudarnos a redefinir nuestras metas y a ver con más claridad en tiempos difíciles.
En general, si usted es un estudiante y cree que podría estar experimentando problemas de salud mental que están afectando su desarrollo académico, no dude en comunicarse con el consejero de su campus, los mentores pares y los asesores académicos, quienes lo ayudarán de cualquier manera. posible.
Especialmente durante estos momentos, le animo a que se mantenga conectado con sus seres queridos, haga ejercicio constante y encuentre un horario de sueño adecuado para mantener la cordura. ¡Acepta la situación y aprovéchala al máximo! Estamos en constante aprendizaje y esta situación actual nos ayudará a gestionar eventos futuros. Además, ¡no olvide revisar la imagen a continuación para obtener algunos consejos sobre cómo evitar la tristeza durante estos tiempos desafiantes!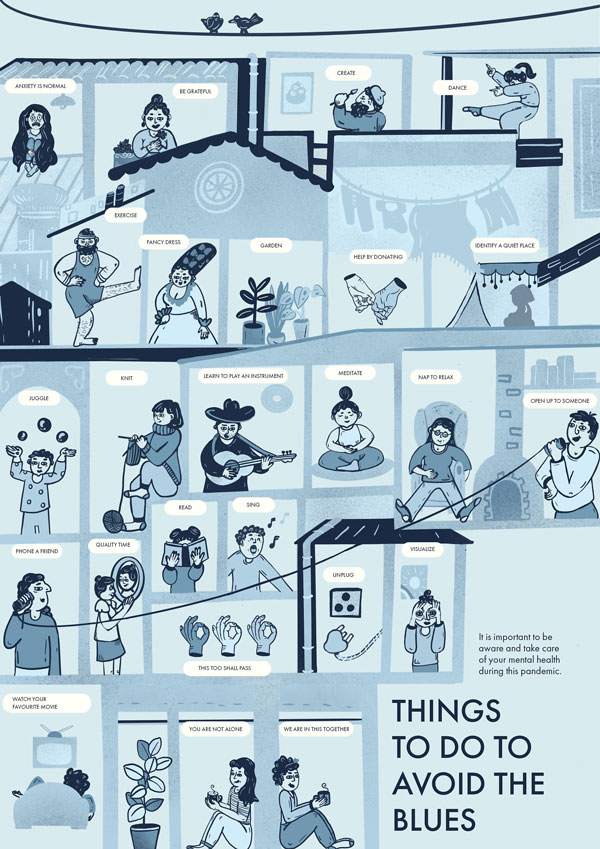 ( Unsplash )
---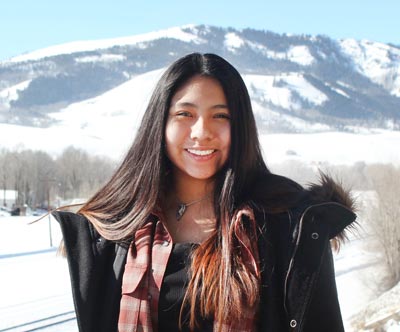 Alejandra Salas de Lima, Perú, es estudiante de arquitectura y nueva mentora internacional en Truckee Meadows Community College .