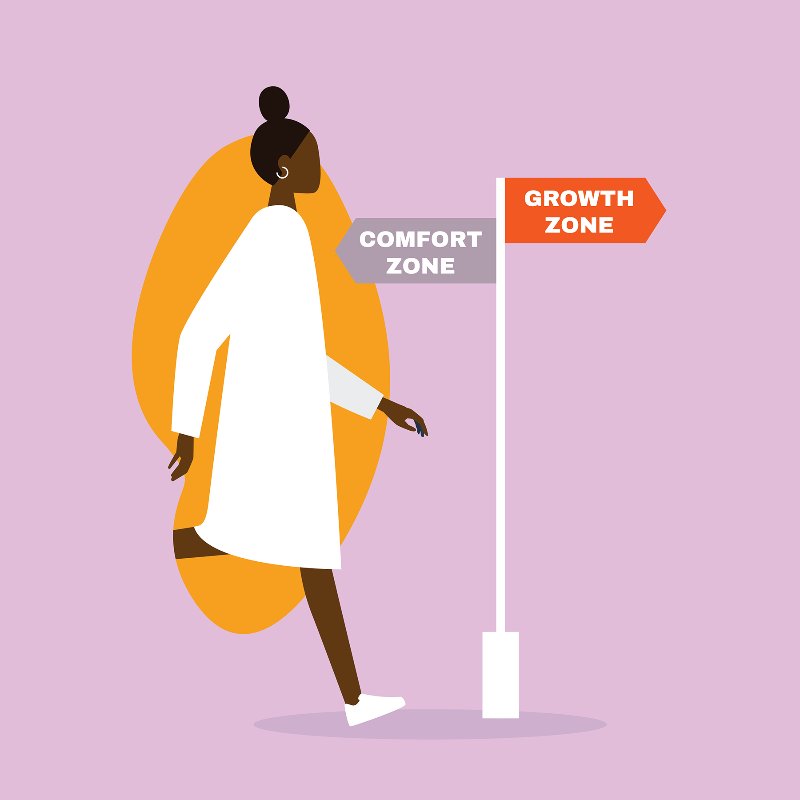 In our effort to bring good content to as many people as possible the text in this blog post has been machine translated so please excuse any mistakes. Thank you!
Hamdiatu Yakuba tarafından
Ocak 2021'de kendimi bambaşka bir atmosfer ve resepsiyon ile yeni bir dünyada buldum. Kıştı ve tropikal savan bir ülkeden bir vatandaş olarak aşırı soğuk havalar hakkında hiçbir şey bilmiyordum. Kış benim favorim değildi ve asla da olmayabilir. Sanırım buna aşina olmadığım gerçeğinin yanı sıra kişiliğimi de yansıtmıyor, tam olarak değil, sadece biraz.
Günler buharlaşarak haftalara, haftalar aylara birleşerek anlar, keşifler ve sürprizlerden oluşan bir koleksiyona katkıda bulundu. Burada geçirilen her an benim için yepyeni bir deneyim, bana kişisel gelişim ve başarı fırsatları sunuyor. Süper harika özelliklere sahip bir sistem yükseltmesi gibi, kendimin çok daha iyi bir versiyonu olduğumu cesurca söyleyebilirim.
Yeni bir ben, kendimle ilgili kendimi şaşırtan şeyler, geldiğimden beri çeşitli yönlerden ve şeylerden farklı olarak ortaya çıktı. Temel olarak, uğraştığım veya üstlendiğim her şey benim için çok açık olmayan bir şeyi ortaya çıkarıyor veya beni bir adım daha ileri götürüyor. Yükseltilmiş sürüm çalışmaya başlarken eski ben bir çeşit tatile çıkmış gibi geliyor.
Sosyal bir insandan eğlenceli bir insana kadar beni büyüleyen yeni bir şey. Başkalarıyla takılmaktansa küçük köşemde her zaman veya çoğunlukla yalnız kalmayı tercih ederim. Evet, işler mucizevi bir şekilde değişti, şimdi davet edildiğimde takılmayı seviyorum ve hatta içeride olmak yerine nereye gitmek istediğimi düşünüyorum. Ev sahibi aileme, yalnız kalmayı seven bir ev insanı olduğumu söylemek, şimdiye kadarki en akıl almaz yalan gibiydi. "Şimdiye kadar sahip olduğumuz en eğlenceli ve sosyal uluslararası öğrencilerden birisiniz," diye itiraf ettiler. Bu benim için bir aydınlanma ve şok ediciydi. Bir şeyden diğerine geçiş beni şaşırtıyor ve sadece sandığımdan daha fazlası olduğum gerçeğini kabul etmeliyim.
Biyografimde belirtildiği gibi gazetecilik ana öğrencisiyim, yani çok fazla yazma, okuma ve muhtemelen konuşma yapıyorum. Aldığım derslerin de kişiliğim üzerinde kendi devrimleri oldu. Çok geniş ve çok daha sık düşünme eğilimindeyim - her zaman açık fikirli bir insan olduğuma, öyle olduğuma ve olmaya devam edeceğime dikkat edin - şimdi daha da açık fikirliyim.
Her kursta mükemmel olma şansınız, konuları veya sorunları diğerlerinden farklı şekilde düşünme ve analiz etme becerinize bağlıdır. Kitle İletişimi, dünyaya ve toplum sorunlarına bakış açınızda çok yönlü ve analitik olmanızı gerektirir. Haber Raporlama, temelde ilgilendiğiniz konular hakkında görüşler yazmada ve bunları ifade etmede iyi olur. (Bu bloglama fırsatına katılmamın ana nedeni budur.) Sözlü İletişimin Temelleri, topluluk önünde konuşma ve iletişimin temellerinin bir birleşimidir - bu benim en sevdiğim ders. Bu özel kurs, neredeyse olmak istediğim yerdeymişim gibi hissettiriyor.
Dünya anlatılacak ve paylaşılacak harika şeyler ve hikayelerle dolu güzel bir yerdir. Araştırmaya göre, insanlar gördükleri şeyleri (görsel) daha kolay hatırlama eğilimindeler, bu da benim fotoğraf sevgimle ilgili. Kabul etmeliyim, seyahate çıkmadan önce beğendim ama kadın foto muhabiri olmak istediğimi söyleyebileceğim bir aşamaya geldi. Dünyayı kendi lensim ve hayal gücümle algılamanın veya görebilmenin süper olduğunu düşünüyorum. Kendimle ilgili bu keşif beni en çok ilgilendiren şey, kendimi tamamen yeni hissettiriyor.
Karşılaştığım çok iyi olmayan ama yardımcı olan yanı, organize olmayan benliktir. Her zaman planlarımı, faaliyetlerimi vb. Yazmıyorum, sadece akışla yaşıyorum ve hareket ediyorum. Daha önce hiç rahatsız olmadım ama şimdi endişeliyim. Kaç tane teslim tarihini kaçırabilirim? Kendime soruyorum - yok, o zaman eşyalarını topla kızım, mırıldandım. Alışkın olmadığın bir şeyi yapmak çok zordur, tıpkı kahvaltıyı kaçırmamak gibi, şimdi oruç tutmadığım sürece çok daha zor. Benim için iyi haber, programım hakkında daha dikkatli olmaya çalışıyorum, kalan birkaç aya bağlı kalabileceğimi kim bilebilir. Şimdi bu kendime büyük bir meydan okuma.
Kısa ama uzun bir kendini keşfetme ve yükseltme yolculuğu oldu ve kendimle gurur duyduğumu kabul etmeliyim. Biz çok şeyden oluşan bir paketiz, kendimiz hakkında kimsenin bilmediği şeyler biliyoruz ve bunun tersi de geçerlidir. Ama kendimizi tamamen bilmediğimizi biliyor musunuz? Evet ve her zaman kendimizi ve başkalarını keşfederek hayatımızı yaşayacağız. Pekala, tebrikler, kendimi keşfetmeye başladım ve şimdiye kadar çok iyi.
Şimdi okuyorsunuz, kendinizle ilgili yeni bir şey fark ettiniz mi, bu ne zaman oldu ve nerede, nasıl anladınız ve nasıl hissettiniz? Varsa tebrikler !!! Değilse, o zaman en iyisi !!!
---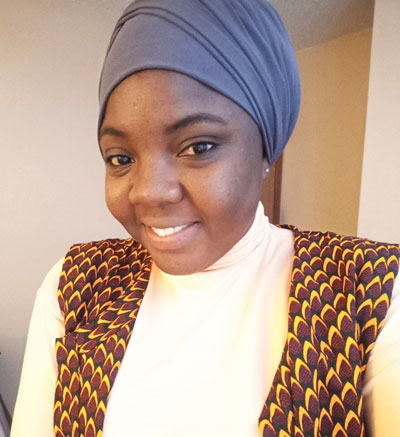 Ben Gana, Batı Afrika'dan Hamdiatu Yakubu. Şu anda Cedar Rapids, Iowa'daki Kirkwood Community College'da gazetecilik okuyorum. Doğayı, yemek yapmayı, film izlemeyi, dilleri, yazmayı ve fotoğrafçılığı seviyorum.