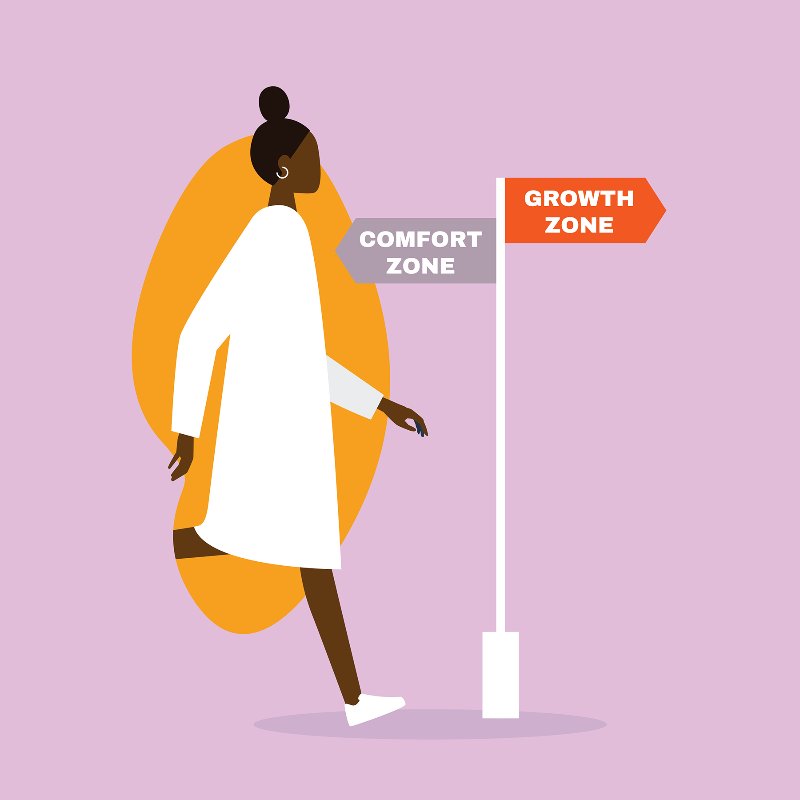 In our effort to bring good content to as many people as possible the text in this blog post has been machine translated so please excuse any mistakes. Thank you!
Por Hamdiatu Yakuba
Em janeiro de 2021, me encontrei em um novo mundo com uma atmosfera e recepção completamente diferentes. Era inverno e, como cidadão de um país de savana tropical, não sabia nada sobre climas extremamente frios. O inverno não foi e pode nunca ser o meu favorito. Acho que além do fato de não estar familiarizado com ele, também não reflete minha personalidade, bem, não completamente, apenas um pouco.
Os dias se transformaram em semanas, semanas se transformaram em meses, tudo contribuindo para uma coleção de momentos, descobertas e surpresas. Cada momento passado aqui é uma experiência totalmente nova para mim, apresentando-me oportunidades de autoaperfeiçoamento e realização. Posso dizer com ousadia que me tornei uma versão muito melhor de mim mesmo, como uma atualização de sistema com recursos super legais.
Um novo eu, coisas sobre mim que me surpreendem foram reveladas desde que cheguei, desde vários aspectos e coisas. Basicamente, tudo o que faço ou assumo revela algo não tão óbvio para mim ou me leva um passo adiante. Parece que o velho eu tirou uma espécie de férias, enquanto a versão atualizada começa a operar.
De não uma pessoa sociável para uma pessoa divertida é uma coisa nova que me fascina. Eu normalmente preferiria ficar sempre ou principalmente sozinho no meu cantinho do que sair com outras pessoas. Sim, as coisas tomaram um rumo milagroso, agora adoro sair quando convidado e até mesmo pensar sobre onde gostaria de ir em vez de estar dentro de casa. Dizer à minha família anfitriã que sou uma pessoa que gosta de ficar sozinha foi a mentira mais inimaginável de todas. "Você é um dos estudantes internacionais mais divertidos e sociáveis que já tivemos", confessaram. Bem, isso foi uma revelação e um choque para mim. A mudança de uma coisa para outra me surpreende, e só tenho que aceitar o fato de que sou mais do que penso que sou.
Sou estudante de jornalismo, conforme mencionado em minha biografia, o que significa que escrevo, leio e, possivelmente, falo muito. As aulas que assisto também revolucionaram minha personalidade. Tenho a tendência de pensar de forma ampla e com muito mais frequência - observe que sempre fui, sou e continuarei a ser uma pessoa de mente aberta - mas agora tenho a mente ainda mais aberta.
Suas chances de se destacar em cada curso dependem de sua capacidade de pensar e analisar tópicos ou questões de maneira diferente dos outros. A comunicação de massa exige que você seja versátil e analítico em sua visão do mundo e das questões da sociedade. A reportagem de notícias basicamente o torna bom em escrever e expressar opiniões sobre tópicos de interesse. (É a principal razão pela qual me inscrevi nesta oportunidade de blog.) Fundamentos da Comunicação Oral é uma combinação de falar em público e noções básicas de comunicação - é o meu curso favorito. Este curso em particular me faz sentir que estou quase onde quero estar.
O mundo é um lugar lindo, cheio de coisas e histórias incríveis para serem contadas e compartilhadas. De acordo com pesquisas, as pessoas tendem a se lembrar das coisas que vêem (visual) com mais facilidade, o que se relaciona ao meu amor pela fotografia. Devo admitir que gostava antes de viajar, mas chegou a um ponto em que posso dizer que quero ser uma fotojornalista mulher. Eu acho muito legal poder perceber ou ver o mundo através de minhas próprias lentes e imaginação. Essa descoberta sobre mim mesma é a mais intrigante para mim, me faz sentir completamente nova.
A parte não tão boa, mas útil de mim que conheci é o eu não organizado. Bem, eu nem sempre escrevo meus planos, atividades, etc, eu apenas vivo e me movo com o fluxo. Nunca fui incomodado antes, mas agora estou preocupado. Quantos prazos posso perder? Eu me pergunto - nenhum, então junte suas coisas, garota, eu murmuro. Fazer algo que você não está acostumado é muito difícil, assim como nunca perder o café da manhã, agora isso é muito mais difícil, a menos que eu esteja jejuando. Boas notícias para mim, estou trabalhando para ficar mais alerta quanto aos meus horários, quem sabe posso me comprometer com os poucos meses que me restam. Isso é um grande desafio para mim.
Foi uma jornada curta, mas longa, de autodescoberta e atualização, e devo reconhecer que estou orgulhoso de mim mesmo. Somos um pacote completo que consiste muito, sabemos algo sobre nós que ninguém sabe e vice-versa. Mas você sabe que não nos conhecemos inteiramente? Sim, e viveremos nossas vidas descobrindo a nós mesmos e aos outros o tempo todo. Bem, parabéns para mim, eu me propus à minha autodescoberta, e até agora tudo bem.
Agora que você está lendo, você notou alguma coisa nova sobre você, quando isso aconteceu e onde, como você percebeu e como se sentiu? Se sim, sim, parabéns !!! Se não, tudo de bom !!!
---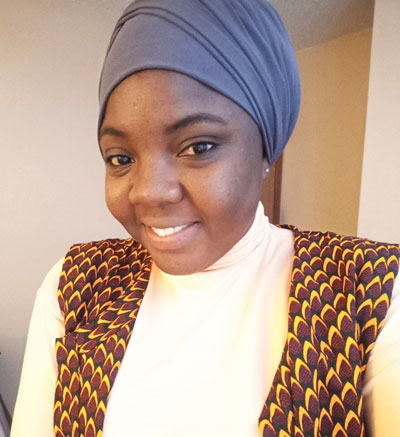 Eu sou Hamdiatu Yakubu, de Gana, na África Ocidental. Atualmente, estou estudando jornalismo no Kirkwood Community College em Cedar Rapids, Iowa. Eu amo a natureza, cozinhar, assistir filmes, idiomas, escrever e fotografia.