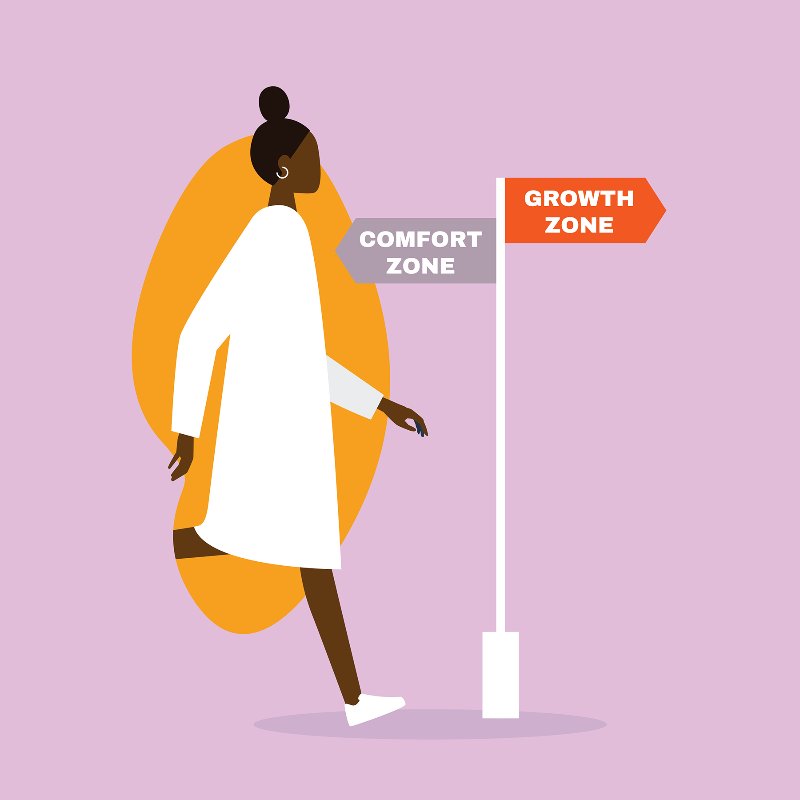 In our effort to bring good content to as many people as possible the text in this blog post has been machine translated so please excuse any mistakes. Thank you!
Por Hamdiatu Yakuba
En enero de 2021, me encontré en un mundo nuevo con una atmósfera y una recepción completamente diferentes. Era invierno y, como ciudadano de un país de sabana tropical, no sabía nada sobre climas extremadamente fríos. El invierno no fue y puede que nunca sea mi favorito. Creo que aparte de que no estoy familiarizado con él, tampoco refleja mi personalidad, bueno no del todo, solo un poco.
Los días se evaporaron en semanas, las semanas se fusionaron en meses, todo contribuyendo a una colección de momentos, descubrimientos y sorpresas. Cada momento que paso aquí es una experiencia completamente nueva para mí, que me presenta oportunidades de superación personal y logros. Puedo decir audazmente que me he convertido en una versión mucho mejor de mí mismo, como una actualización del sistema con características geniales.
Un nuevo yo, cosas de mí que me sorprenden se han revelado desde que llegué, que van desde varios aspectos y cosas. Básicamente, todo lo que hago o hago me revela algo que no es tan obvio para mí o me lleva un paso más allá. Parece que el viejo yo se ha tomado una especie de vacaciones, mientras que la versión mejorada comienza a funcionar.
De no ser una persona sociable a una persona divertida es una cosa nueva que me fascina. Por lo general, preferiría estar siempre o casi siempre solo en mi pequeño rincón que pasar el rato con otros. Sí, las cosas han dado un giro milagroso, ahora me encanta pasar el rato cuando me invitan e incluso pensar en dónde me encantaría ir en lugar de estar adentro. Decirle a mi familia anfitriona que soy una persona de interior a la que le gusta estar sola fue como la mentira más inimaginable que jamás haya existido. "Eres uno de los estudiantes internacionales más divertidos y sociables que hemos tenido", confesaron. Bueno, eso fue una revelación y una sorpresa para mí. El cambio de una cosa a otra me asombra, y solo tengo que aceptar el hecho de que soy más de lo que creo que soy.
Soy un estudiante de periodismo como se menciona en mi biografía, lo que significa que escribo, leo y posiblemente hablo mucho. Las clases que tomo también han tenido sus propios giros revolucionarios en mi personalidad. Tiendo a pensar de manera amplia y con mucha más frecuencia; tenga en cuenta que siempre he sido, soy y seguiré siendo una persona de mente abierta, pero ahora tengo una mente aún más abierta.
Sus posibilidades de sobresalir en cada curso dependen de su capacidad para pensar y analizar temas o problemas de manera diferente a los demás. La comunicación de masas requiere que seas versátil y analítico en tu visión del mundo y los problemas de la sociedad. News Reporting básicamente lo hace bueno para escribir y expresar opiniones sobre temas de interés. (Es la razón principal por la que me uní a esta oportunidad de bloguear). Fundamental of Oral Communication es una combinación de hablar en público y conceptos básicos de comunicación; es mi curso favorito. Este curso en particular me hace sentir que estoy casi donde quiero estar.
El mundo es un lugar hermoso lleno de cosas e historias increíbles para contar y compartir. Según la investigación, las personas tienden a recordar las cosas que ven (visualmente) con más facilidad, lo que se relaciona con mi amor por la fotografía. Debo admitir que me gustó antes de viajar, pero aumentó a una etapa en la que puedo decir que quiero ser una fotoperiodista. Creo que es genial poder percibir o ver el mundo a través de mi propia lente e imaginación. Este descubrimiento sobre mí es lo más intrigante para mí, me hace sentir completamente nuevo.
La parte no tan buena pero útil de mí que conocí es el yo no organizado. Bueno, no siempre escribo mis planes, actividades, etc., simplemente vivo y me muevo con la corriente. Nunca me molestó antes, pero ahora estoy preocupado. ¿Cuántas fechas límite puedo permitirme perder? Me pregunto: ninguno, así que junta tus cosas chica, murmuro. Hacer algo a lo que no estás acostumbrado es muy difícil, como nunca faltar al desayuno, ahora eso es mucho más difícil a menos que esté en ayunas. Buenas noticias para mí, estoy trabajando para estar más alerta con mis horarios, quién sabe que puedo comprometerme con los pocos meses que me quedan. Eso es un gran desafío para mí.
Ha sido un viaje corto pero largo de autodescubrimiento y actualización, y debo reconocer que estoy orgulloso de mí mismo. Somos un paquete completo que consiste en mucho, sabemos algo de nosotros mismos que nadie sabe y viceversa. ¿Pero sabes que no nos conocemos del todo? Sí, y viviremos nuestras vidas descubriéndonos a nosotros mismos y a los demás todo el tiempo. Bueno, felicidades a mí, he emprendido mi autodescubrimiento, y hasta ahora todo va bien.
Ahora que estás leyendo, ¿has notado algo nuevo sobre ti mismo, cuándo sucedió y dónde, cómo te diste cuenta y cómo te sentiste? Si es así, ¡¡¡felicidades !!! Si no, entonces todo lo mejor !!!
---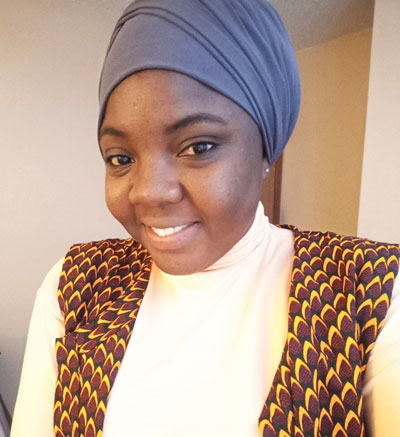 Soy Hamdiatu Yakubu de Ghana, África Occidental. Actualmente estudio periodismo en Kirkwood Community College en Cedar Rapids, Iowa. Amo la naturaleza, cocinar, mirar películas, idiomas, escribir y fotografiar.