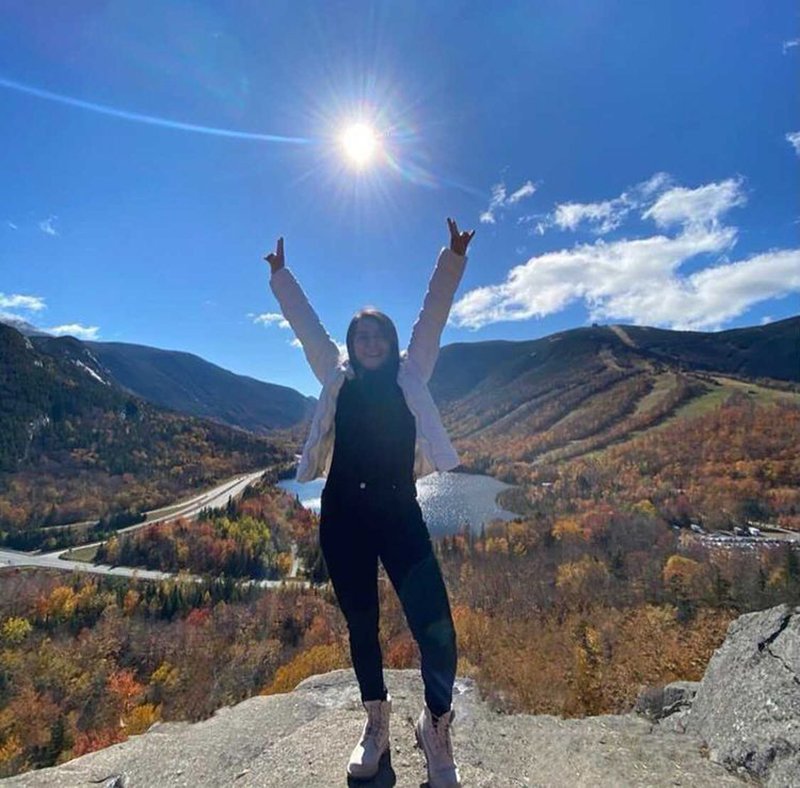 In our effort to bring good content to as many people as possible the text in this blog post has been machine translated so please excuse any mistakes. Thank you!
بقلم بيترو روسيني مع مايرا أليخاندرا بينيا كوكا
"الروح الحرة" هي الطريقة التي تعرف بها مايرا بينيا نفسها.
جاءت مايرا إلى الولايات المتحدة كزوج جليدي في عام 2018. كان من المفترض أن تعود إلى كولومبيا بعد قضاء عامين مع عائلتين مضيفتين مختلفتين. ومع ذلك ، عندما تفشى الوباء ، تم إغلاق الحدود.
"سألتني وكالتي عما إذا كنت أرغب في تجديد عقدي لستة أشهر أخرى ، وفكرت ،" لم لا !؟ "
لذلك ، قضت مايرا ستة أشهر أخرى في الولايات المتحدة ، والآن مرت ثلاث سنوات تقريبًا على إقامتها في هذا البلد.
بعد انتهاء فترة ولايتها الأخيرة كزوج au ، لا تزال Maira هنا.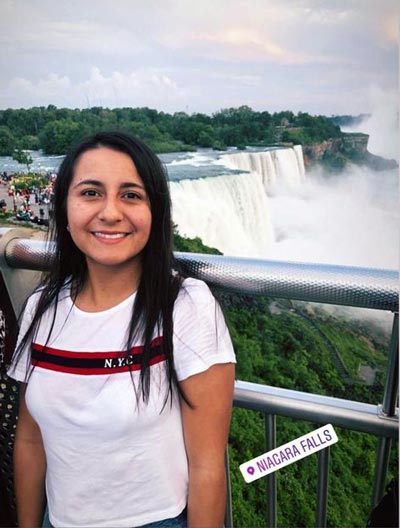 مايرا في شلالات نياجرا
اختارت تغيير وضعها كمهاجرة للدراسة. هذا خيار يمكن أن يقوم به كل زوج جليسي في نهاية العقد. هذا يختلف عن تأشيرة F-1.
قالت مايرا: "مع تأشيرة F-1 ، يمكنك الذهاب ذهابًا وإيابًا من الولايات المتحدة إلى بلدك ، ولكن مع تغيير الوضع ، عليك البقاء هنا حتى نهاية الدراسات. واصلت "لا يمكنك العودة".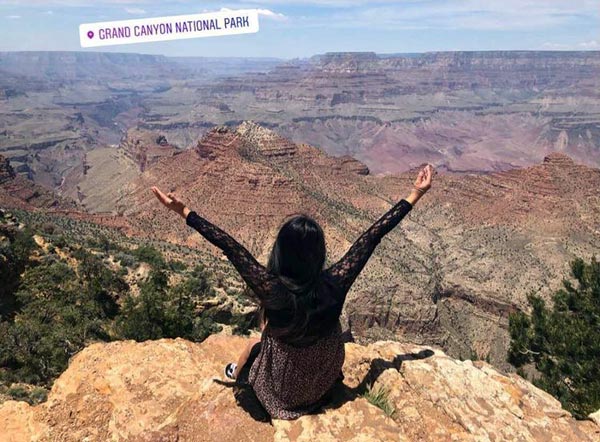 مايرا في حديقة جراند كانيون الوطنية
مايرا محامية في كولومبيا ، وتحب أن تصبح صحفية. ومع ذلك ، لم تجد جامعة ميسورة التكلفة تقدم هذا البرنامج هنا.
قالت ميرا: "التعليم مكلف للغاية في الولايات المتحدة ، فأنا بحاجة إلى راع ووظيفة لتحقيق أحلامي".
لذلك ، تفكر مايرا في الدراسة في كلية مجتمع ، "هذا خيار أكثر بأسعار معقولة" ، قالت.
لسوء الحظ ، فإن كلية المجتمع التي وجدتها Maira لا تقدم دورة في الصحافة. لذلك ، فهي تختار الدراسات شبه القانونية أو العدالة الجنائية.
قالت مايرا: "أحب كولومبيا ، ولكن هناك المزيد من الفرص ، وأريد مساعدة عائلتي هناك".
يأتي الكثير من الأشخاص مثل مايرا إلى الولايات المتحدة لتحقيق أحلامهم ومساعدة أسرهم.
وعلقت ميرا "لكن في بعض الأحيان يكون هناك ضغط كبير من عائلتي". وتابعت ميرا: "لديهم توقعات كبيرة منا نحن الذين نعيش في الخارج ، وفي بعض الأحيان ليس من السهل مواجهتها".
قالت ميرا: "عائلتي فخورة جدًا بي ، وهم يعبرون عنها بعدة طرق". ومع ذلك ، ليس من السهل أن تتحمل الكثير من الضغط من الأسرة ، ويمكن أن تتغير أشياء كثيرة في الطريق.
"على سبيل المثال ، قابلت والدتي في المكسيك بعد عام وستة أشهر من مغادرتي لبلدي. التقينا على الشاطئ. كنت أرتدي ملابس السباحة مع ظهري مكشوف. عندما عانقتني والدتي ، أدركت ذلك وقالت ، "واو لقد تغيرت حقًا ، ميرا!"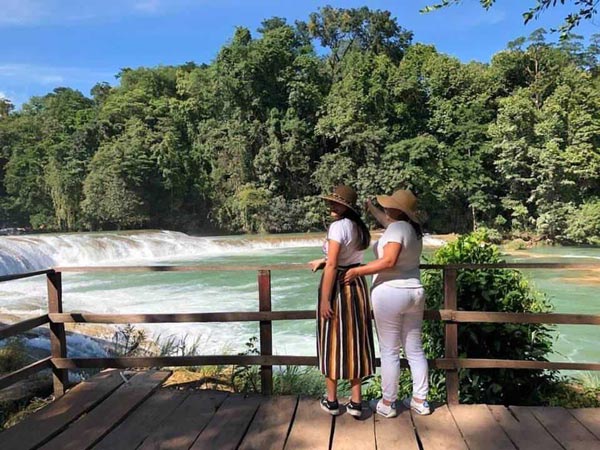 مايرا في المكسيك مع والدتها
"أنا لست نفس الشخص الذي غادر كولومبيا منذ 3 سنوات. قالت ميرا "لم أكن أعرف أنه حتى هذه هي ميرا".
"هناك أشياء قوية بداخلي لم أكن على علم بها ،" تابعت ميرا.
خضعت مايرا لتغييرات كبيرة في حياتها. هذه التجربة التي تعيش في الخارج ، بعيدًا عن عائلتها ، ومسؤوليات أكثر جعلتها قادرة على العثور على أجزاء من نفسها لم تكن تعرفها من قبل.
هذه تجربة شائعة جدًا للطلاب الدوليين.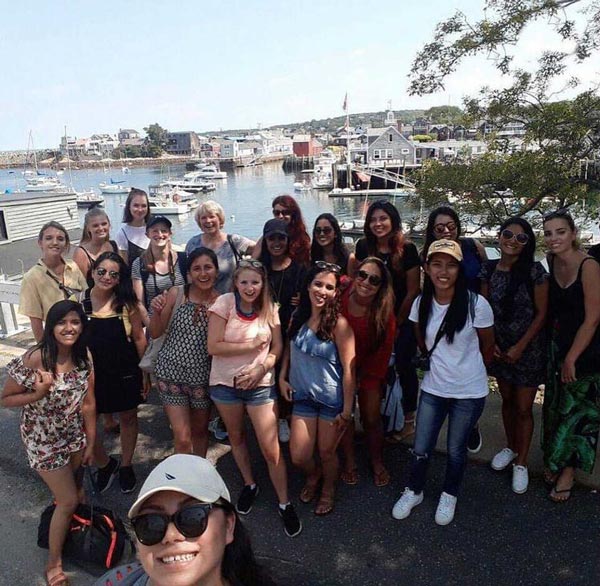 ميرا والأصدقاء
"كن منفتح الذهن" ، تقترح مايرا على شخص سيأتي إلى الولايات المتحدة. "عندما يقول شخص ما شيئًا ليس لطيفًا لك ، لا تأخذ الأمر على محمل شخصي" ، قالت مايرا.
"حاول أن تكون لطيفًا مع نفسك ومع الآخرين لأن الحياة مرآة ولا تعيد لك ما تريد ولكن من أنت!"
---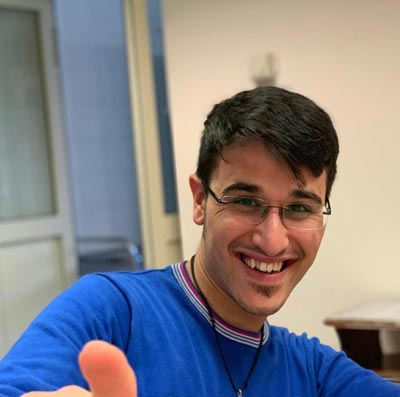 بيترو روسيني هو Xaverian Missionary وطالب ESL في جامعة ولاية فرامنغهام . جاء إلى الولايات المتحدة في كانون الثاني (يناير) 2020 بهدف دراسة ماجستير الآداب في الصحافة في جامعة بوسطن. حلمه هو جمع ومشاركة قصص الإنسانية في جميع أنحاء العالم ، وجعل العالم أسرة واحدة.