A "Free Soul" in the U.S.
By Pietro Rossini with Maira Alejandra Peña Coca
"A free soul" is how Maira Peña defines herself.
Maira came to the U.S. as an au pair in 2018. She was supposed to go back to Colombia after two years spent with two different host families. However, when the pandemic hit, borders were closed.
"My agency asked me whether I would like to renew my contract for other six months, and I thought, 'Why not!?'"
So, Maira spent another six months in the U.S., and now it's been almost 3 years that she has lived in this country.
After her last term as an au pair expired, Maira is still here.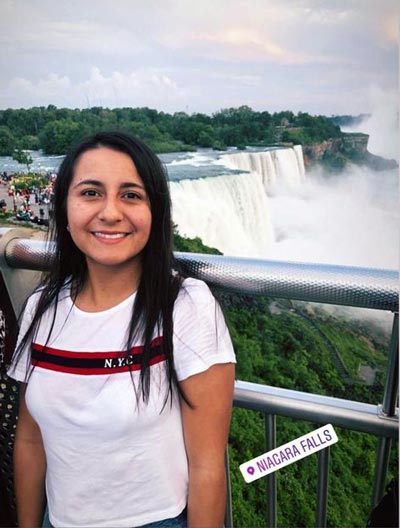 Maira at Niagara Falls
She chose to change her immigration status for studies. This is a choice that every au pair can make at the end of the contract. That is different from the F-1 visa.
"With an F-1 visa you can go back and forth from the U.S. to your country," said Maira, "But with a change of status, you have to stay here until the end of the studies. You can't go back," she continued.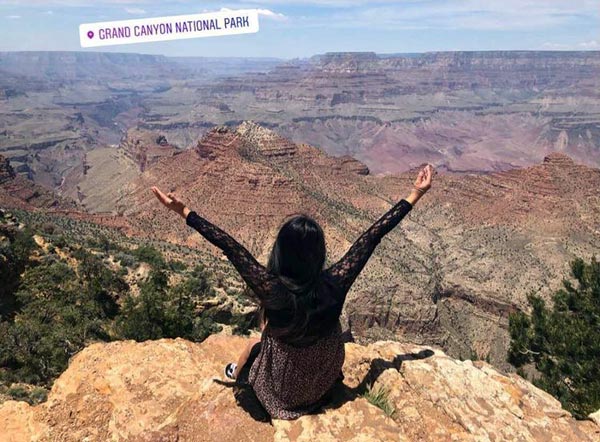 Maira at the Grand Canyon National Park
Maira is a lawyer in Colombia, and she would love to become a journalist. However, she couldn't find an affordable university offering that program here.
"Education is very expensive in the U.S. I need a sponsor and a job to achieve my dreams," Maira said.
Therefore, Maira is pondering studying at a community college, "That is a more affordable option," she said.
Unfortunately, the community college that Maira found doesn't offer a course in journalism. So, she is opting for paralegal studies or criminal justice.
"I love Colombia, but here there are more opportunities, and I want to help my family there," Maira said.
Many people like Maira come to the U.S. to achieve their dreams and help their families.
"But sometimes there is so much pressure from my family," Maira commented. "They have great expectations on us that live abroad, and sometimes it is not easy to face them," Maira continued.
"My family is so proud of me, and they express it in many ways," Maira said. However, it is not easy to bear so much pressure from the family, and many things can change on the way.
"For example, I met my mother in Mexico after one year and six months that I had left my country. We met on a beach. I was wearing a swimsuit with the back uncovered. When my mother hugged me, she realized that and said, 'Wow you really changed, Maira!'" Maira shared.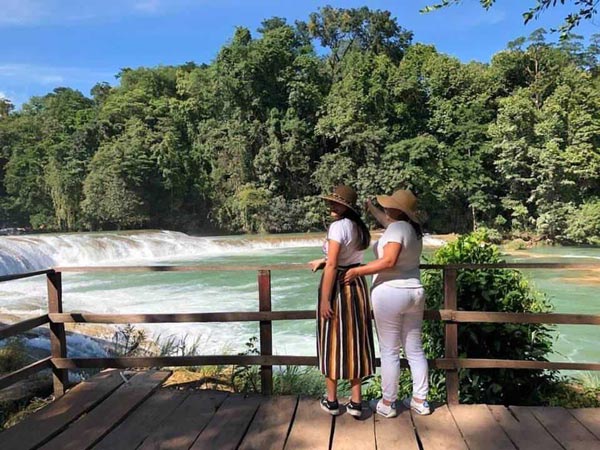 Maira in Mexico with her mother
"I'm not the same person that left Colombia 3 years ago. I didn't know that even this is Maira," Maira said.
"There are strong things inside of me that I wasn't aware of," Maira continued.
Maira underwent great changes in her life. This experience living abroad, far from her family, and with more responsibilities made her able to find parts of herself that she did not even know before.
This is a very common experience for international students.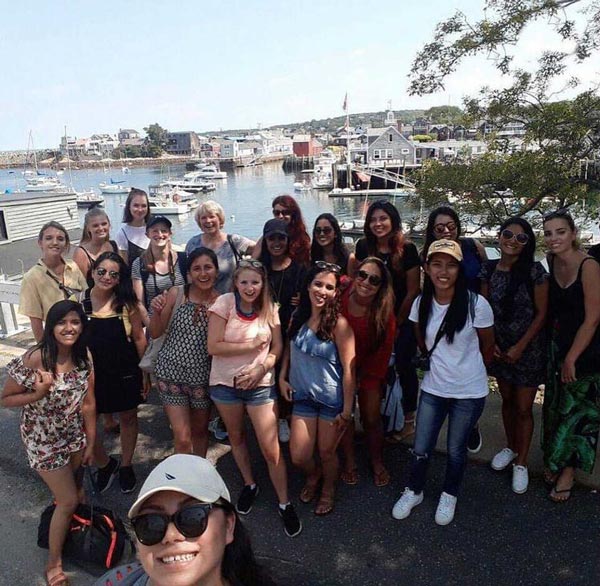 Maira & friends
"Be open-minded," Maira suggests to someone who is going to come to the U.S. "When someone says something not nice to you, do not take it personally," Maira said.
"Try to be kind with yourself and others because life is a mirror and gives you back not what you want but who you are!"
---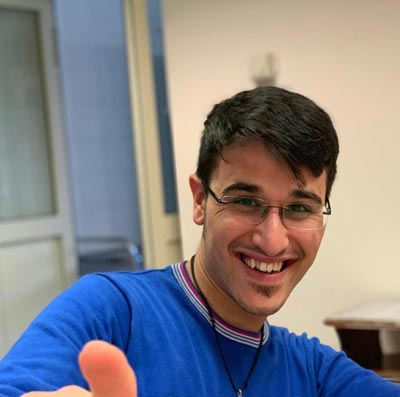 Pietro Rossini is a Xaverian Missionary and ESL student at Framingham State University. He came to the U.S. in January 2020 with the purpose of studying for a master of arts in journalism at Boston University. His dream is to collect and share stories of humanity around the globe, making the world a single family.
Written by
Pietro Rossini
Get matched to the best program for you
Let us know what you're looking for so we can find the best school for you.
$5,000—$10,000 Semester
Certificate/Short Term
English Programs
Bachelor Degree
$5,000—$10,000 Semester
Bachelor Degree
2yr/Community College - 2+2 Programs
Certificate/Short Term
$15,000—$20,000 Semester
Undergraduate
2yr/Community College - 2+2 Programs
Certificate/Short Term
Start your U.S. adventure with Study in the USA
What's your dream? We can guide, advise, and connect you with your perfect U.S. school. We can also help you with the application process.
Partner Services
Learn About U.S. education financing, housing, and more
MPOWER Financing is the top-rated lender offering international student loans without cosigners, collateral, or credit history for global citizens, PLUS international student scholarships & career coaching! Fully online application, 96% customer...
Prove your English and achieve your goals with the Michigan English Test – widely recognized and available on your own schedule at a test center or from home.
ELSA - World's Best English Pronunciation App. Speak English like a native speaker. Get instant feedback on your speech from proprietary artificial intelligence technology. Learn more. Get a 10% discount using code: StudyUSA
Resources
Learn about American culture and education direct from our experts at Study in the USA. Read more