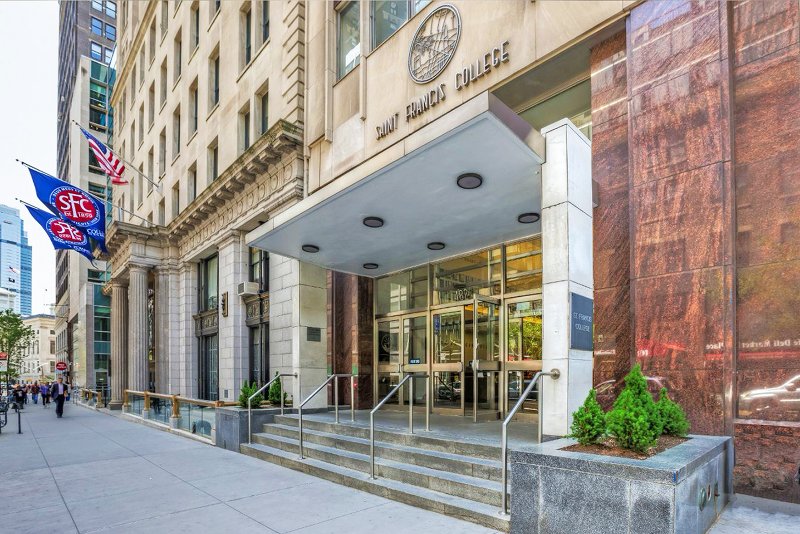 In our effort to bring good content to as many people as possible the text in this blog post has been machine translated so please excuse any mistakes. Thank you!
No ano passado, fui convidado pelo St. Francis College (SFC) para escrever uma redação respondendo à seguinte pergunta para que eu pudesse concorrer a uma bolsa de estudos: "As manchetes de organizações de notícias questionaram o valor do ensino superior. Se alguém argumentasse que 'não faz sentido ir para a faculdade', como você responderia? Como ingressar no St. Francis College o ajudaria a obter o máximo valor de sua educação universitária? " Responder que, mesmo com minha experiência anterior em uma faculdade no Brasil, foi uma tarefa difícil, pois enquanto estudei lá, não via sentido em fazer faculdade. No entanto, escrevi sobre como esperava que o St. Francis College fosse a ferramenta necessária para criar mudanças para mim. Um ano depois, estou no segundo semestre na SFC e tenho certeza de que fiz a escolha certa.
Se você já fez pesquisas sobre faculdades em Nova York, provavelmente sabe como é difícil encontrar uma boa escola acessível e ainda mais difícil é encontrar uma em que as pessoas possam realmente dizer quem você é. Como todas as minhas escolas anteriores foram pequenas em que todos, de professores a zeladores, se conheciam, eu queria um colégio muito parecido com aquele, onde pudesse sentir que pertencia a uma comunidade e que não era apenas mais um aluno. No entanto, esses dois fatores combinados - acessibilidade e rede - são muito difíceis de encontrar em qualquer ensino superior em Nova York. Portanto, quando ouvi falar do St. Francis College pela primeira vez, imediatamente me apaixonei, embora nunca tivesse estado lá pessoalmente.
Como estudante internacional do Brasil, minhas expectativas para a faculdade eram muito altas. Não só porque eu teria que lidar com uma cultura, país e idioma diferentes, mas também porque o sistema educacional era muito diferente daquele que eu conhecia no meu país e eu finalmente iria morar perto da cidade dos meus sonhos. No entanto, a vida nem sempre é tão simples - COVID-19 veio e arruinou todos os meus planos de me mudar para os Estados Unidos. Toda essa experiência de estudo remoto foi difícil para muitos alunos, eu sei, e foi difícil para mim também, mas acredito que se não tivesse escolhido o St. Francis College, teria sido muito pior. A razão para isso se deve ao fato de que, mesmo estando a um oceano de distância da escola, pude fazer parte de uma comunidade, me senti acolhida porque as pessoas cuidaram de mim. Os funcionários da escola me conheciam e eu pude aprender muito durante esse período.
Dois semestres na SFC já são suficientes para me fazer entender o propósito de fazer faculdade. Pude entender que é por meio da escola que nos tornamos cidadãos globais, construímos relacionamentos, nos descobrimos, erramos e aprendemos com cada um deles, criamos redes, assumimos responsabilidades e adquirimos conhecimento. Eu nunca esperei ser mudado em tão pouco tempo e tão fisicamente distante da minha escola, mas eu fui.
Acredito que o St. Francis College foi capaz de fazer isso comigo e com tantos outros alunos - desde os domésticos até os que estão em seus países de origem e nunca frequentaram a escola fisicamente - por causa de suas cinco características únicas: localização, acessibilidade , educação personalizada, corpo docente transformador e networking de uma vida. Pretendo revisar cada um deles nas próximas semanas para que você possa estar verdadeiramente ciente da escola incrível que está prestes a descobrir.
---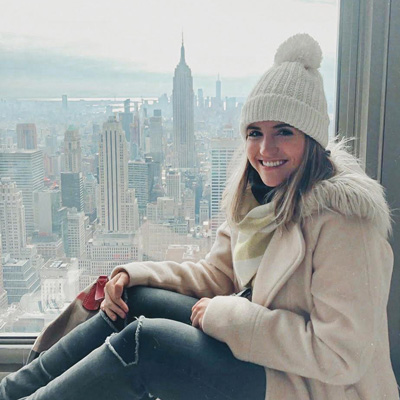 Eu sou Maria Eduarda, uma estudante internacional brasileira no St. Francis College . Sou um estudante indeciso, mas inclino-me para a ciência política. Também faço parte do Capítulo da Anistia Internacional nos EUA na SFC. Sou uma pessoa muito comunicativa e gosto muito de conhecer pessoas diferentes, por isso acho que este blog é uma ótima oportunidade para isso!