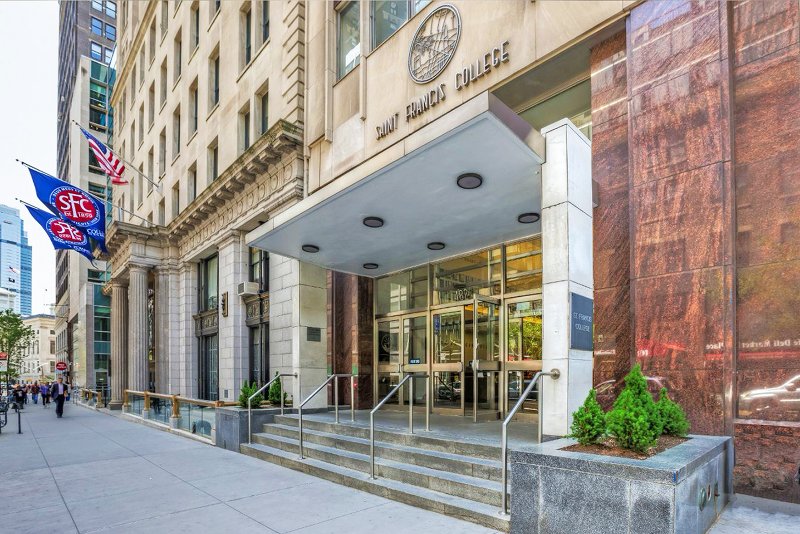 In our effort to bring good content to as many people as possible the text in this blog post has been machine translated so please excuse any mistakes. Thank you!
L'année dernière, le Collège St. Francis (SFC) m'a demandé de rédiger un essai répondant à la question suivante afin de pouvoir concourir pour une bourse: «Les gros titres des agences de presse ont remis en question la valeur de l'enseignement supérieur. Si quelqu'un affirmait qu '«il ne sert à rien d'aller à l'université», comment répondriez-vous? Comment le fait de rejoindre le St. Francis College vous aiderait-il à tirer le meilleur parti de vos études collégiales? » Répondre à cela, même avec mon expérience antérieure dans un collège au Brésil, était une tâche difficile, car pendant que j'y étudiais, je ne voyais pas l'intérêt d'aller à l'université. Cependant, j'ai écrit sur la façon dont je m'attendais à ce que le St. Francis College soit l'outil nécessaire pour créer un changement pour moi-même. Un an après, j'en suis à mon deuxième semestre à SFC et je suis plus que sûr d'avoir fait le bon choix.
Si vous avez déjà fait des recherches sur les collèges à New York, vous savez probablement à quel point il est difficile de trouver une bonne école abordable et encore plus difficile d'en trouver une dans laquelle les gens peuvent vraiment dire qui vous êtes. Parce que toutes mes écoles précédentes étaient de petites écoles où tout le monde, des enseignants aux concierges, se connaissait, je voulais un collège très similaire à celui-là, où je pouvais sentir que j'appartenais à une communauté et que je n'étais pas seulement un autre étudiant. Cependant, ces deux facteurs combinés - abordabilité et réseau - sont très difficiles à trouver dans n'importe quel enseignement supérieur à New York. Par conséquent, lorsque j'ai entendu parler du Collège St. Francis pour la première fois, je suis immédiatement tombé amoureux, même si je n'y étais jamais allé en personne.
En tant qu'étudiant international du Brésil, mes attentes pour l'université étaient très élevées. Non seulement parce que je devrais faire face à une culture, un pays et une langue différents, mais aussi parce que le système éducatif était très différent de celui que je connaissais dans mon pays d'origine et que j'allais enfin vivre près de la ville de mes rêves. Cependant, la vie n'est pas toujours aussi simple - COVID-19 est venu et a ruiné tous mes projets de déménagement aux États-Unis. Toute cette expérience d'étude à distance a été difficile pour de nombreux étudiants, je le sais, et cela a été difficile pour moi aussi, mais je crois que si je n'avais pas choisi le Collège St. Francis, cela aurait été bien pire. La raison à cela est due au fait que, même étant un océan loin de l'école, j'ai pu faire partie d'une communauté, je me suis sentie embrassée parce que les gens se souciaient de moi. Le personnel de l'école me connaissait et j'ai beaucoup appris pendant cette période.
Deux semestres à SFC suffisent déjà à me faire comprendre le but d'aller à l'université. J'ai pu comprendre que c'est à travers l'école que nous devenons des citoyens du monde, nous construisons des relations, nous nous découvrons, nous faisons des erreurs et apprenons avec chacun d'entre eux, nous créons des réseaux, nous prenons des responsabilités et nous acquérons des connaissances. Je ne m'attendais jamais à être changé en si peu de temps alors que j'étais physiquement éloigné de mon école, mais je l'étais.
Je crois que le Collège St.Francis a pu le faire avec moi et avec tant d'autres étudiants - des nationaux à ceux qui sont dans leur pays d'origine et qui n'ont jamais été physiquement à l'école - en raison de ses cinq caractéristiques uniques: l'emplacement, l'abordabilité , éducation personnalisée, faculté transformatrice et réseautage de toute une vie. J'ai l'intention de passer en revue chacun d'eux dans les prochaines semaines afin que vous puissiez être vraiment conscient de l'incroyable école que vous êtes sur le point de découvrir.
---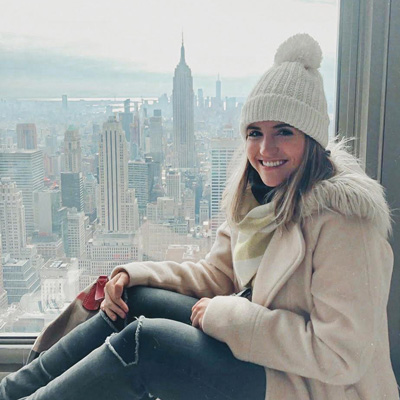 Je suis Maria Eduarda, une étudiante internationale du Brésil au Collège St. Francis . Je suis un major indécis, mais je penche vers la science politique. Je fais également partie de la section américaine d'Amnesty International à SFC. Je suis une personne très communicative et j'aime vraiment connaître différentes personnes, alors je suppose que ce blog est une excellente occasion de le faire!