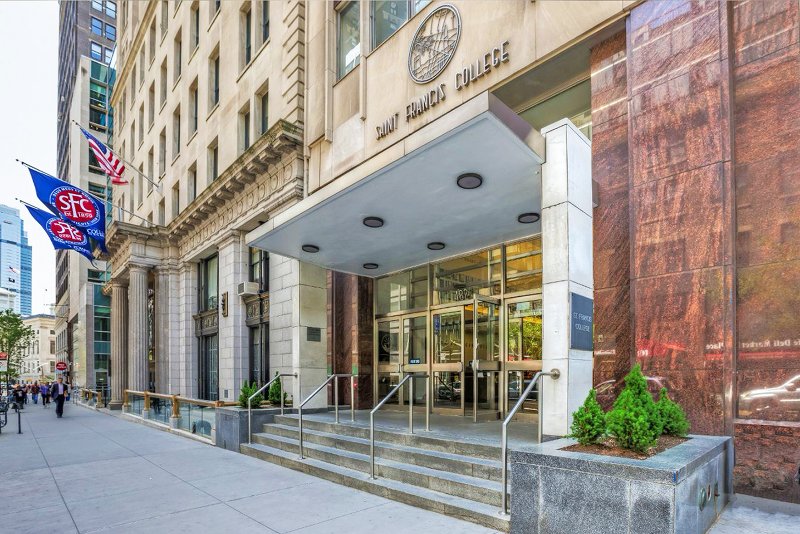 In our effort to bring good content to as many people as possible the text in this blog post has been machine translated so please excuse any mistakes. Thank you!
El año pasado, St. Francis College (SFC) me pidió que escribiera un ensayo respondiendo a la siguiente pregunta para poder competir por una beca: "Los titulares de las organizaciones de noticias han cuestionado el valor de la educación superior. Si alguien argumentara que 'no tiene sentido ir a la universidad', ¿cómo respondería? ¿Cómo le ayudaría unirse a St. Francis College a sacar el máximo provecho de su educación universitaria? " Responder eso, incluso con mi experiencia previa en una universidad en Brasil, fue una tarea difícil, porque mientras estudiaba allí, no veía el sentido de ir a la universidad. Sin embargo, escribí sobre cómo esperaba que St. Francis College fuera la herramienta necesaria para crear un cambio para mí. Un año después de eso, estoy en mi segundo semestre en SFC y estoy más que seguro de que tomé la decisión correcta.
Si alguna vez ha investigado sobre universidades en Nueva York, probablemente sepa lo difícil que es encontrar una buena escuela asequible y aún más difícil encontrar una en la que la gente realmente pueda decir quién es usted. Debido a que todas mis escuelas anteriores han sido pequeñas en las que todos, desde maestros hasta conserjes, se conocían, quería una universidad muy similar a esa, donde pudiera sentir que pertenecía a una comunidad y que no era solo un estudiante más. Sin embargo, estos dos factores combinados - asequibilidad y red - son muy difíciles de encontrar en cualquier educación superior en Nueva York. Por lo tanto, cuando escuché sobre St. Francis College por primera vez, me enamoré de inmediato, aunque nunca había estado allí en persona.
Como estudiante internacional de Brasil, mis expectativas para la universidad eran muy altas. No solo porque tendría que lidiar con una cultura, un país y un idioma diferentes, sino también porque el sistema educativo era muy diferente al que conocía en mi país de origen y finalmente iba a vivir cerca de la ciudad de mis sueños. Sin embargo, la vida no siempre es tan simple: el COVID-19 llegó y arruinó todos mis planes de mudarme a los Estados Unidos. Toda esta experiencia de estudio remoto ha sido difícil para muchos estudiantes, lo sé, y también fue difícil para mí, pero creo que si no hubiera elegido St. Francis College, hubiera sido mucho peor. La razón de esto se debe al hecho de que, aun estando a un océano de distancia de la escuela, pude ser parte de una comunidad, me sentí acogido porque la gente se preocupaba por mí. El personal de la escuela me conocía y pude aprender mucho durante este tiempo.
Dos semestres en SFC ya son suficientes para hacerme entender el propósito de ir a la universidad. Pude entender que es a través de la escuela que nos convertimos en ciudadanos del mundo, construimos relaciones, nos descubrimos, cometemos errores y aprendemos con todos y cada uno de ellos, creamos redes, asumimos responsabilidades y adquirimos conocimientos. Nunca esperé cambiar en tan poco tiempo mientras estaba tan lejos físicamente de mi escuela, pero lo hice.
Creo que St. Francis College pudo hacer eso conmigo y con tantos otros estudiantes, desde domésticos hasta los que están en sus países de origen y nunca han estado físicamente en la escuela, debido a sus cinco características únicas: ubicación, asequibilidad. , educación personalizada, facultad transformadora y redes de toda la vida. Tengo la intención de repasar cada uno de ellos en las próximas semanas para que puedas ser realmente consciente de la increíble escuela que estás a punto de descubrir.
---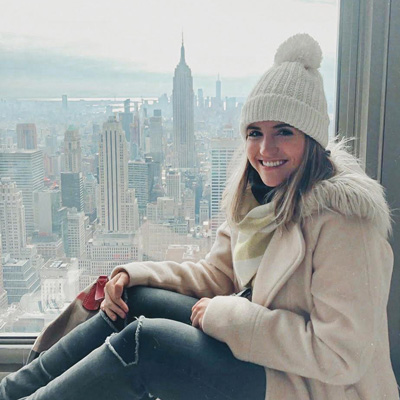 Soy Maria Eduarda, una estudiante internacional de Brasil en St. Francis College . Soy una licenciada indecisa, pero me inclino por las ciencias políticas. También formo parte del Capítulo de Amnistía Internacional USA en SFC. Soy una persona muy comunicativa y me gusta mucho conocer gente diferente, así que creo que este blog es una gran oportunidad para hacerlo.