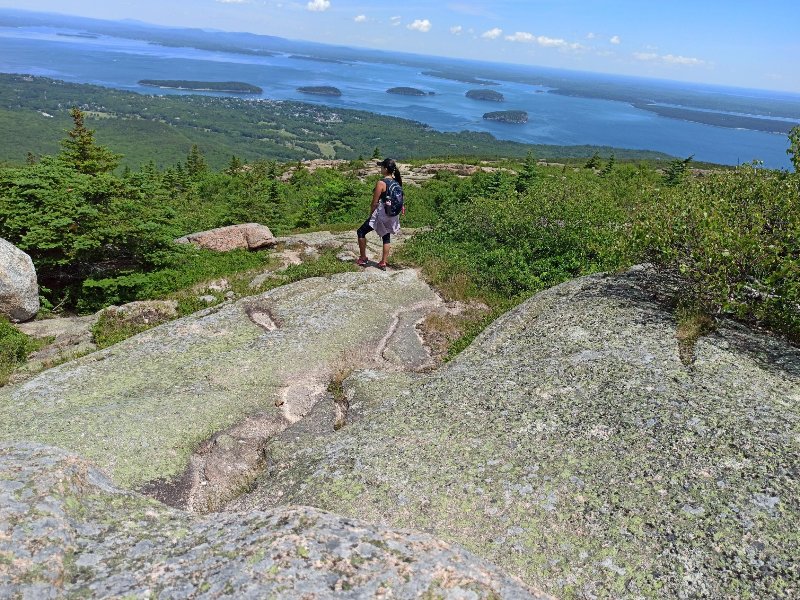 In our effort to bring good content to as many people as possible the text in this blog post has been machine translated so please excuse any mistakes. Thank you!
Pietro Rossini, Yesica Paola Sanchez Gómez ile
Yesica Sanchez, Amerika'ya gelmeden önce Maine'de bir dağ kulübesi hayal etmemişti. Ancak bu onun yeni evi oldu.
Yesica, pazarlama alanındaki çalışmalarını tamamladıktan sonra Kolombiya'dan ayrıldı ve ABD'ye au pair olarak geldi. Ev sahibi bir aileyle yaşıyor, çocuklarına bakıyor ve aynı zamanda İngilizcesini öğrenme fırsatı da var.
Başlangıçta Yesica için o kadar kolay olmadı. "Bu yeni bir gerçeklikti, benim için yeni bir dünyaydı ve ne yapacağımı bilmiyordum" dedi. "Beraber yaşadığım ilk ailede onlar Amerikalıydı ama bana kültürleri hakkında gerçekten bir şey öğretmediler" diye devam etti.
Yesica, "Ama şu anda birlikte yaşadığım ikinci aile Güney Amerika'dan ve bana her gün Amerikan kültürü hakkında yeni bir şeyler anlatıyorlar" dedi.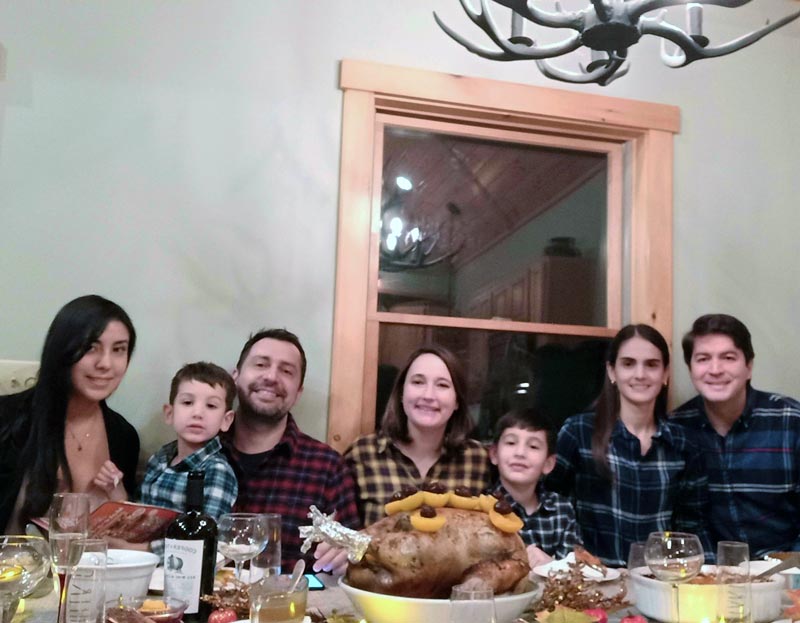 Yesica, Şükran Günü'nde ev sahibi ailesiyle birlikte
Belki de bunun nedeni, yeni ev sahibi ailenin Yesica ile aynı zorluklardan geçmesidir.
Aslında, yurtdışında yaşayan herkesin karşılaştığı zorluklardan biri de "kültür şoku". Öğrenciler ABD'ye yeni bir deneyim yaşamaktan heyecan duyarak gelseler de, karşılaşacakları zorlukları her zaman dikkate almazlar.
Yesica, "Kendini çok yalnız hissettiğin zamanlar oluyor," diye paylaştı, "Bu benim yurtdışındaki ilk deneyimim ve ilk kez ailem olmadan yaşamak" diye ekledi.
"Her şeyi kendi başıma yapmak zorundaydım, ama aynı zamanda birçok şey de öğrendim," Yesica gerçekten de kendi başına para kazanmaya başladı ve onlara yardım etmesi için Kolombiya'daki ailesine yolladı.
"Aile benim için her şeydir! Ailem yüzünden buradayım. Onlar benim desteğim ve motivasyonum "dedi. Yesica'yı yurtdışında yaşama ve kendine meydan okuma kararı almaya iten şey aile oldu. "Asla pes etmememin nedeni onlar," diye ekledi.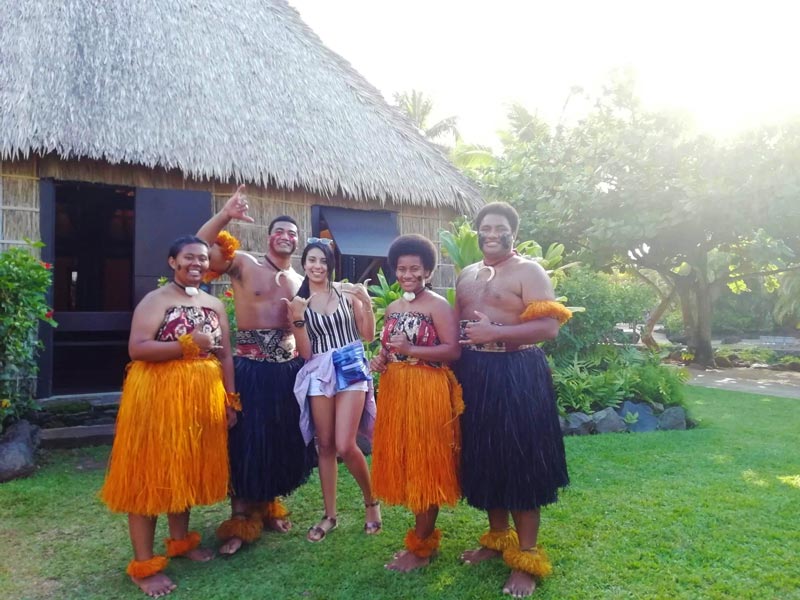 Hawaii'de Yesica
"Hayalim burada ABD'de okumak, ama eninde sonunda ülkeme geri dönmek istiyorum." Yesica'nın ülkesinde şiddet mağduru kadınlara yardım edebilecek bir şirket kurma hayali de var.
Zaten bu işi yapan diğer kuruluşlarla çalıştı. "Ama bu kadınları küçük bir yere koyuyorlar, iş bulmalarına ve yeni bir hayata başlamalarına izin vermiyorlar" dedi.
"Bu kadınların benden ve ekibimden daha iyi bir yaşamın mümkün olduğunu öğrenebileceğini hayal ediyorum!" Yesica, hayatında bu tür bir şiddeti yaşamamasına rağmen, bu hanımlara daha iyi bir gelecek ümit etmeleri için bir fırsat vermeyi hayal ediyor.
Yesica, neden ülkesinde değil de burada eğitim almayı seçtiğini açıkladı. Burada birçok seçeneğiniz var. Burada hayal kurabilirsin "diye ekledi.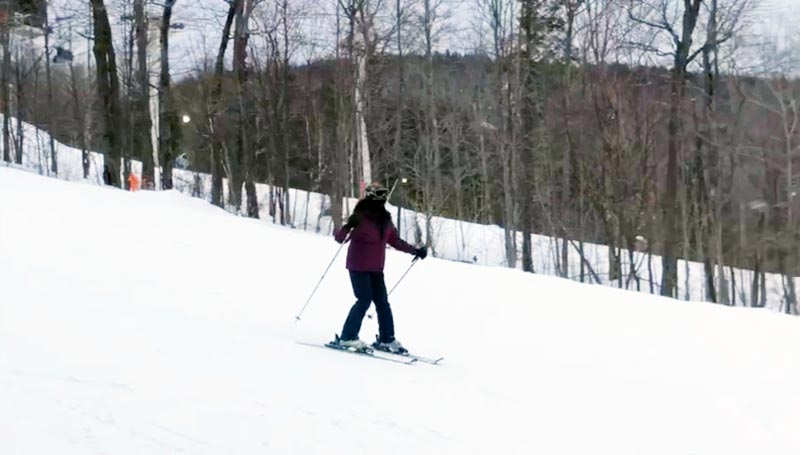 ABD'de Yesica kayak yapmayı öğrendi!
Yesica, ABD'ye gelecek herkese "Güçlü ve dirençli olun," diyor "Üzgün veya yorgun hissettiğinizde buraya neden geldiğinizi unutmayın, öyleyse güçlü bir motivasyonla ABD'ye gelin" diye devam etti. .
Yesica yalnız değil. Politico Magazine'e göre ABD'de 17.500'den fazla au çifti var Her biri Amerika'ya farklı bir nedenle geldi.
Yesica'nın durumunda, İngilizcesini geliştirmek, pazarlama alanında yüksek lisans derecesi almak ve ardından kadın haklarını savunmak ve onlara daha iyi bir gelecek sağlamak için bir sosyal şirket kurmak için Kolombiya'ya geri döndü.
ABD öğrenciler için birçok fırsat sunuyor, ancak Yesica'nın da dediği gibi, "buraya güçlü bir motivasyonla gelin ve asla pes etmeyin!"
---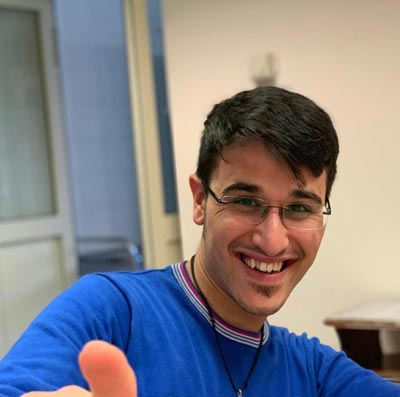 Pietro Rossini, Framingham Eyalet Üniversitesi'nde bir Xaverian Misyoner ve ESL öğrencisidir. Boston Üniversitesi'nde gazetecilik alanında yüksek lisans eğitimi almak amacıyla Ocak 2020'de ABD'ye geldi. Hayali, dünya çapında insanlık hikayelerini toplamak ve paylaşmak, dünyayı tek bir aile yapmak.