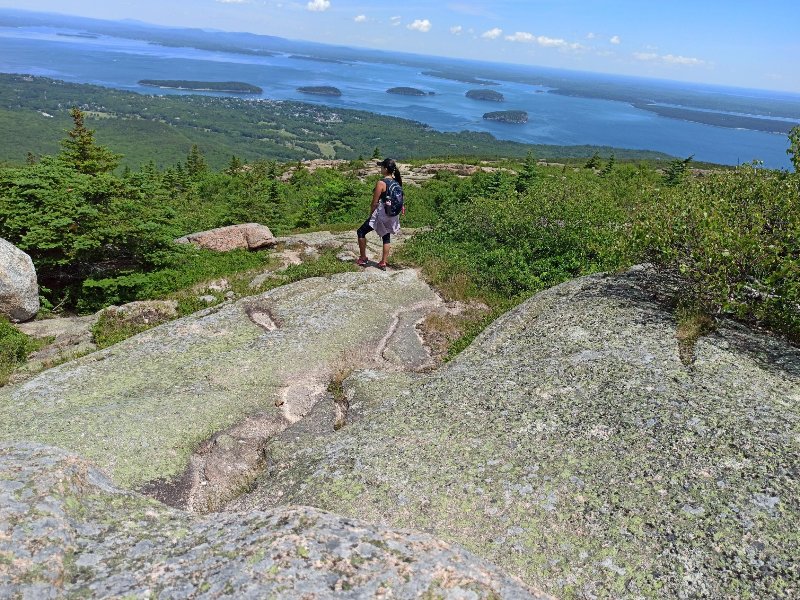 In our effort to bring good content to as many people as possible the text in this blog post has been machine translated so please excuse any mistakes. Thank you!
Por Pietro Rossini com Yesica Paola Sanchez Gómez
Yesica Sanchez não imaginou uma cabana na montanha no Maine antes de vir para os EUA. No entanto, esse se tornou seu novo lar.
Yesica deixou a Colômbia após completar seus estudos em marketing e veio para os EUA como au pair. Ela mora com uma família anfitriã, cuida dos filhos e também tem a oportunidade de dominar o inglês.
No começo, não foi tão fácil para Yesica. "Era uma nova realidade, um novo mundo para mim e eu não sabia o que fazer", disse ela. "Na primeira família com a qual morei, eles eram americanos, mas não me ensinaram realmente algo sobre sua cultura", ela continuou.
"Mas a segunda família, aquela com quem estou morando agora, é da América do Sul, e eles me contam algo novo sobre a cultura americana todos os dias", disse Yesica.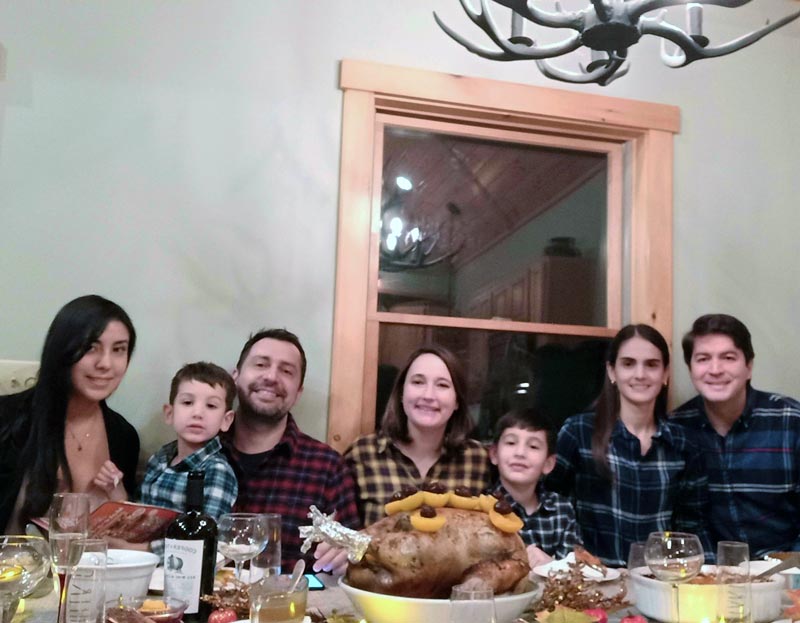 Yesica com sua família anfitriã no Dia de Ação de Graças
Talvez seja porque a nova família anfitriã passou pelas mesmas dificuldades que Yesica.
Na verdade, um dos desafios que todas as pessoas que vivem no exterior enfrentam é o "choque cultural". Mesmo que os alunos venham para os Estados Unidos entusiasmados em viver uma nova experiência, eles nem sempre consideram os desafios que irão enfrentar.
"Há momentos em que você se sente muito só", disse Yesica, "é minha primeira experiência no exterior, e a primeira vez que moro sem meus pais", acrescentou ela.
"Tive que fazer tudo sozinha, mas também aprendi muitas coisas", Yesica, de fato, começou a ganhar dinheiro sozinha e manda algum dinheiro para sua família na Colômbia para ajudá-los.
"Família é tudo para mim! É por causa da minha família que estou aqui. Eles são meu apoio e minha motivação ", disse ela. Família foi o que moveu Yesica a tomar a decisão de morar no exterior e se desafiar. "Eles são a razão pela qual eu nunca desisto", acrescentou ela.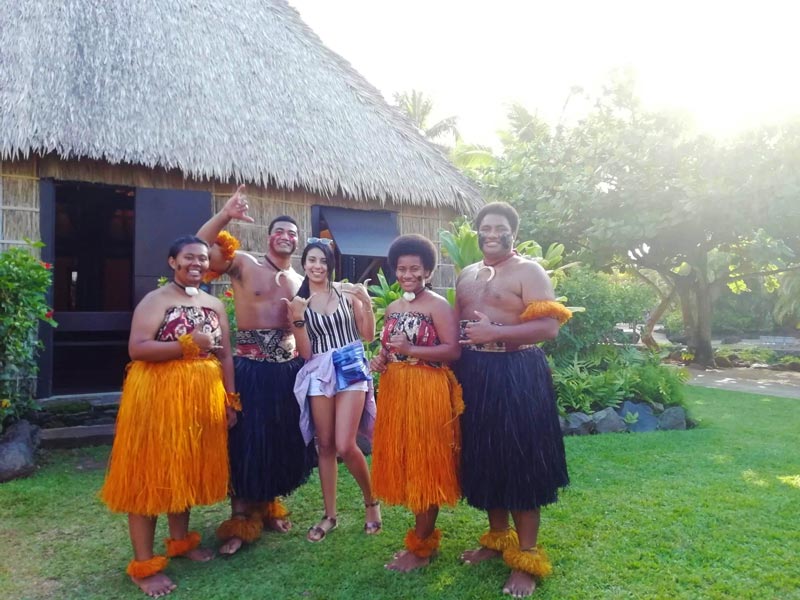 Yesica no Havaí
"Meu sonho é estudar aqui nos Estados Unidos, mas quero voltar para o meu país um dia", Yesica também tem o sonho de construir uma empresa que possa ajudar mulheres vítimas de violência em seu país.
Ela já trabalhou com outras organizações que fazem esse trabalho. "Mas eles simplesmente colocam essas mulheres em um lugar pequeno, eles não permitem que elas encontrem um emprego e comecem uma nova vida", disse ela.
"Eu sonho que essas mulheres possam aprender comigo e com minha equipe que uma vida melhor é possível!" Embora Yesica não tenha passado por esse tipo de violência em sua vida, ela sonha em poder dar a essas senhoras a oportunidade de ter esperança de um futuro melhor.
"Tive de vir aqui para abrir a minha mente", explicou Yesica porque escolheu estudar aqui e não no seu país. "Aqui você tem muitas opções. Aqui você pode sonhar ", acrescentou.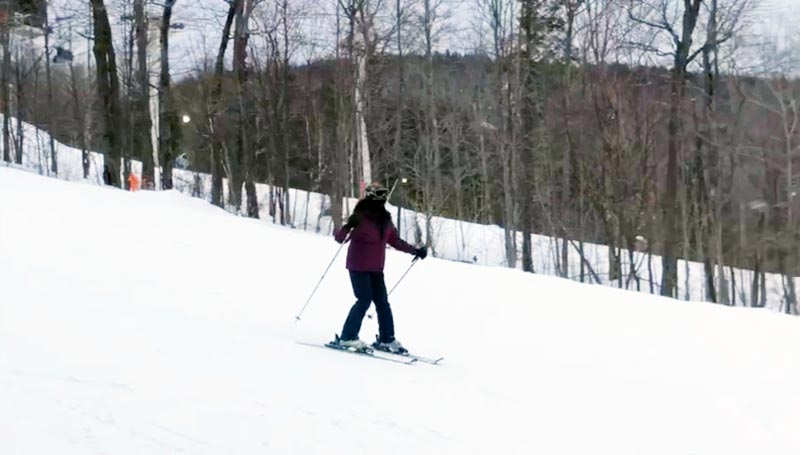 Nos EUA, Yesica aprendeu a esquiar!
"Seja forte e resiliente", Yesica sugere a qualquer um que venha para os EUA "Quando você se sentir triste ou cansado, não se esqueça do motivo de ter vindo para cá, então venha para os EUA com uma forte motivação", ela continuou. .
Yesica não está sozinha. De acordo com a Politico Magazine , existem mais de 17.500 au pair nos Estados Unidos. Cada uma delas veio para os Estados Unidos por um motivo diferente.
No caso de Yesica, ela deixou a Colômbia para melhorar seu inglês, fazer um mestrado em marketing e depois voltar para a Colômbia para construir uma empresa social para defender os direitos das mulheres, dando-lhes um futuro melhor.
Os EUA oferecem muitas oportunidades para os alunos, mas, como sugere Yesica, "venha aqui com uma forte motivação e nunca desista!"
---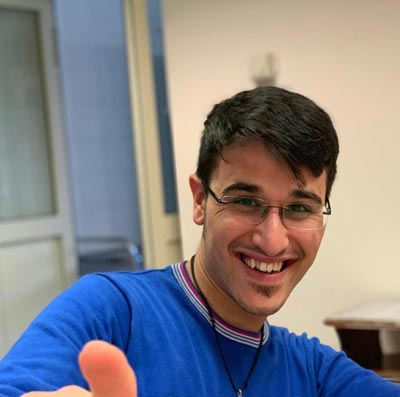 Pietro Rossini é um Missionário Xaveriano e estudante de ESL na Framingham State University . Ele veio para os Estados Unidos em janeiro de 2020 com o objetivo de estudar para um mestrado em jornalismo na Universidade de Boston. Seu sonho é coletar e compartilhar histórias da humanidade ao redor do globo, tornando o mundo uma única família.