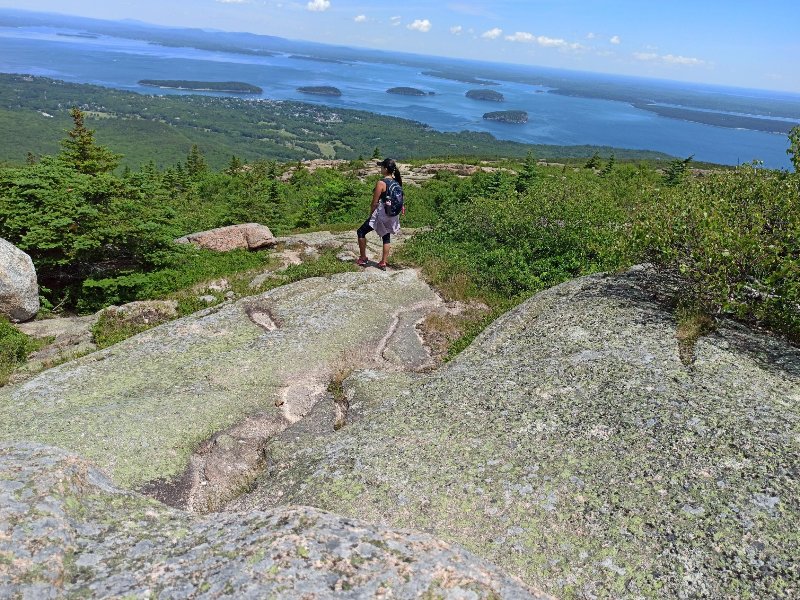 In our effort to bring good content to as many people as possible the text in this blog post has been machine translated so please excuse any mistakes. Thank you!
De Pietro Rossini avec Yesica Paola Sanchez Gómez
Yesica Sanchez n'a pas imaginé une cabane de montagne dans le Maine avant de venir aux États-Unis.Cependant, c'est devenu sa nouvelle maison.
Yesica a quitté la Colombie après avoir terminé ses études en marketing et est venue aux États-Unis en tant que fille au pair. Elle vit dans une famille d'accueil, s'occupe de leurs enfants et a également la possibilité de maîtriser son anglais.
Au début, ce n'était pas si facile pour Yesica. «C'était une nouvelle réalité, un nouveau monde pour moi, et je ne savais pas quoi faire», a-t-elle déclaré. «Dans la première famille avec laquelle j'ai vécu, c'étaient des Américains, mais ils ne m'ont pas vraiment appris quelque chose sur leur culture», a-t-elle poursuivi.
"Mais la deuxième famille, celle avec qui je vis maintenant, vient d'Amérique du Sud, et ils me disent chaque jour quelque chose de nouveau sur la culture américaine", a déclaré Yesica.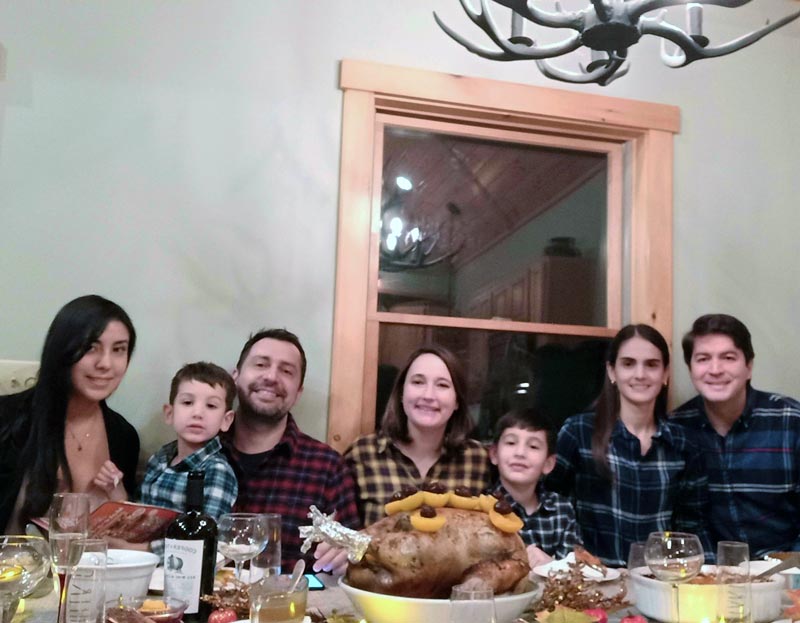 Yesica avec sa famille d'accueil le jour de Thanksgiving
C'est peut-être parce que la nouvelle famille d'accueil a traversé les mêmes difficultés que Yesica.
En fait, l'un des défis auxquels toute personne vivant à l'étranger est confrontée est le «choc culturel». Même si les étudiants viennent aux États-Unis enthousiastes à l'idée de vivre une nouvelle expérience, ils ne considèrent pas toujours les défis qu'ils vont subir.
«Il y a des moments où vous vous sentez très seul», a déclaré Yesica. «C'est ma première expérience à l'étranger et la première fois que je vis sans mes parents», a-t-elle ajouté.
«Je devais tout faire par moi-même, mais j'ai aussi appris beaucoup de choses», Yesica, en effet, a commencé à gagner de l'argent par elle-même, et elle en envoie à sa famille en Colombie pour les aider.
«La famille est tout pour moi! C'est à cause de ma famille que je suis ici. Ils sont mon soutien et ma motivation », a-t-elle déclaré. La famille est ce qui a poussé Yesica à prendre la décision de vivre à l'étranger et de se remettre en question. «C'est la raison pour laquelle je n'abandonne jamais», a-t-elle ajouté.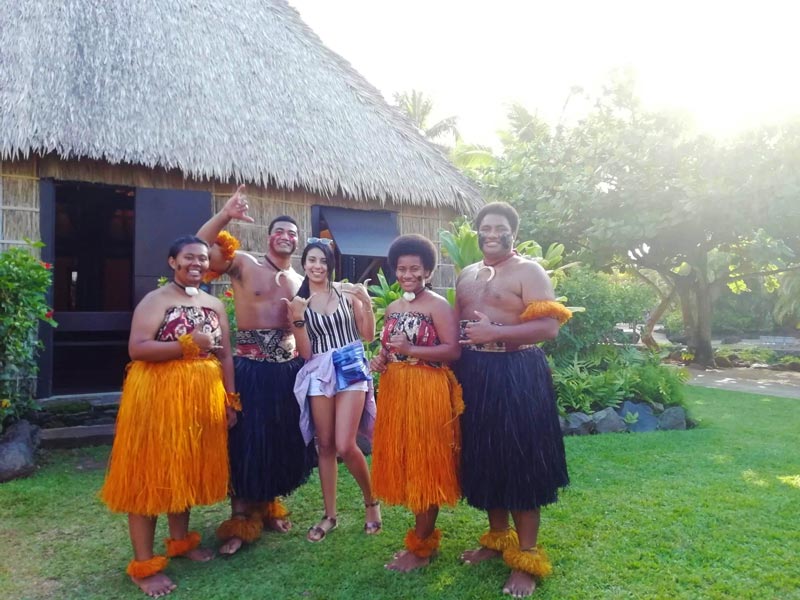 Yesica à Hawaï
«Mon rêve est d'étudier ici aux États-Unis, mais je veux revenir dans mon pays à terme», Yesica a aussi le rêve de créer une entreprise qui puisse aider les femmes victimes de violence dans son pays.
Elle a déjà travaillé avec d'autres organisations qui font ce travail. «Mais ils mettent simplement ces femmes dans un petit endroit, ils ne leur permettent pas de trouver un emploi et de commencer une nouvelle vie», dit-elle.
«Je rêve que ces femmes apprennent de moi et de mon équipe qu'une vie meilleure est possible!» Bien que Yesica n'ait pas connu ce genre de violence dans sa vie, elle rêve de pouvoir donner l'opportunité à ces femmes d'espérer un avenir meilleur.
«Je devais venir ici pour ouvrir mon esprit», a expliqué Yesica pourquoi elle avait choisi d'étudier ici et non dans son pays. «Ici, vous avez de nombreuses options. Ici, vous pouvez rêver », a-t-elle ajouté.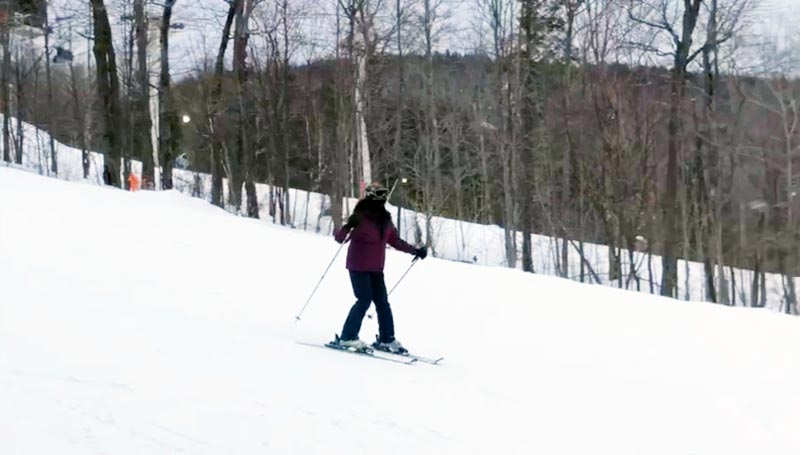 Aux États-Unis, Yesica a appris à skier!
«Soyez fort et résilient», suggère Yesica à quiconque va venir aux États-Unis. «Lorsque vous vous sentirez triste ou fatigué, n'oubliez pas pourquoi vous êtes venu ici, alors venez aux États-Unis avec une forte motivation», a-t-elle poursuivi. .
Yesica n'est pas seule. Selon Politico Magazine , il y a plus de 17 500 jeunes au pair aux États-Unis. Chacun d'eux est venu aux États-Unis pour une raison différente.
Dans le cas de Yesica, elle a quitté la Colombie pour améliorer son anglais, obtenir une maîtrise en marketing, puis retourner en Colombie pour créer une entreprise sociale pour défendre les droits des femmes, leur donnant un avenir meilleur.
Les États-Unis offrent de nombreuses opportunités aux étudiants, mais comme le suggère Yesica, "venez ici avec une forte motivation et n'abandonnez jamais!"
---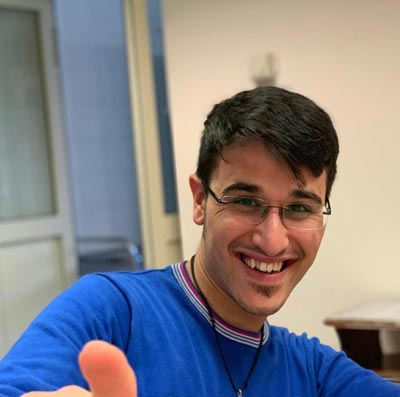 Pietro Rossini est un missionnaire xavérien et étudiant ESL à l'Université d'État de Framingham . Il est arrivé aux États-Unis en janvier 2020 dans le but d'étudier pour une maîtrise ès arts en journalisme à l'Université de Boston. Son rêve est de collecter et de partager des histoires d'humanité à travers le monde, faisant du monde une seule famille.