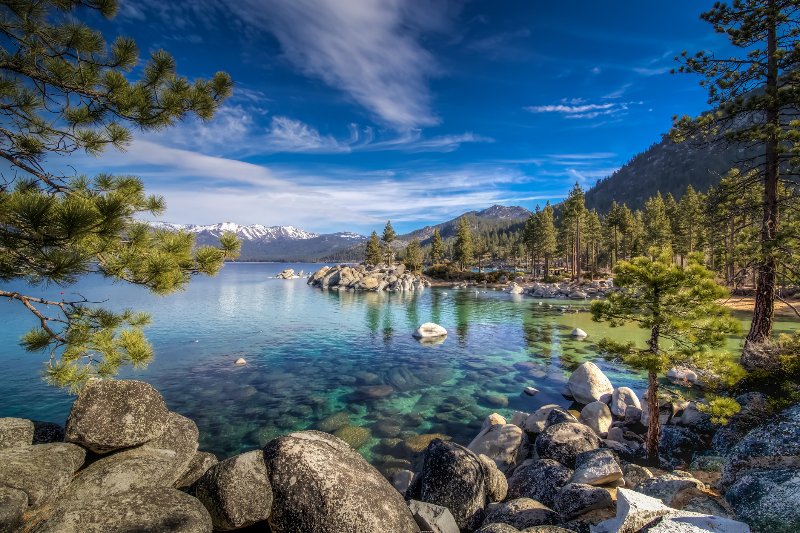 In our effort to bring good content to as many people as possible the text in this blog post has been machine translated so please excuse any mistakes. Thank you!
Oleh Alejandra Salas
Tanpa diragukan lagi dunia telah menghadapi perubahan drastis akibat pandemi, dimana tiba-tiba semuanya tertutup dan tentunya mengejutkan kita semua. Ketika pesanan tinggal di rumah terjadi di California tempat saya tinggal saat ini, itu adalah Maret 2020, dan sejak itu, waktu telah bergerak lambat dan kehidupan tidak lagi sama. Secara pribadi, saya percaya kita semua membutuhkan waktu ekstra itu untuk menjaga diri kita sendiri, mengatur ulang gaya hidup kita, dan terutama, untuk mengambil waktu ekstra untuk menjalani hidup dan tidak melihatnya berlalu begitu saja. Masa-masa sulit ini juga menunjukkan kepada kita bagaimana menjadi tangguh dan optimis dalam memikirkan masa depan.
Selama karantina, waktu di rumah terasa seperti selamanya, dan tidak ada lagi acara baru untuk ditonton. Untungnya, kelas online menjaga kewarasan saya, dan saya dapat berinteraksi dengan teman sekelas saya melalui Zoom, yang ternyata menjadi bagian paling produktif dan favorit saya hari ini. Setelah semester yang sukses namun menantang, musim panas tiba dan aturan tinggal di rumah belum dicabut. Oleh karena itu, kreativitas saya dieksploitasi secara maksimal, dan saya mulai menjadwalkan aktivitas yang berbeda sepanjang hari untuk membuat saya tetap aktif sambil menikmati apa yang paling saya suka lakukan: merancang dan menikmati alam.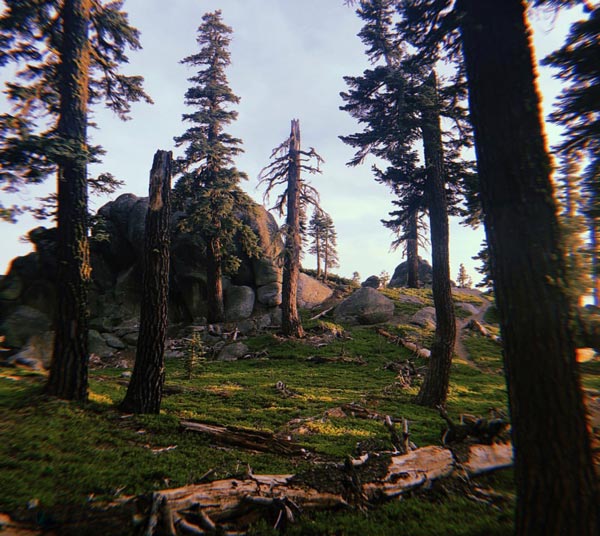 Beberapa hal menyenangkan yang mulai saya lakukan selama masa karantina yang entah bagaimana menjadi kebiasaan saat ini dalam hidup saya adalah hiking, melukis lebih sering, dan menjelajahi alam bebas. Tinggal di Danau Tahoe memberi saya akses ke beberapa jalur hiking dan pantai baru untuk dijelajahi setiap hari. Danau selalu memiliki sesuatu yang baru untuk ditawarkan terlepas dari cuacanya. Saya ingat berlari beberapa putaran di tepi danau setiap pagi dan menikmati angin sejuk, di mana hanya ada saya dan tidak ada orang lain di sekitarnya; ini juga merupakan latihan yang bagus karena gym dan studio yoga ditutup, dan yang terpenting, ini adalah cara mudah untuk menjaga jarak. Saya juga melakukan hiking bersama teman-teman dan anjing kami ke tempat-tempat non-wisata di mana kami hanya dikelilingi oleh alam yang maha kuasa - pohon pinus besar dan siulan burung camar terbang di atas kami. Mendaki sangat bermanfaat saat Anda mencapai puncak dan menghargai panorama danau dari atas; ini adalah salah satu kegiatan favorit saya karena tidak melibatkan pengelompokan orang, hanya perusahaan satwa liar.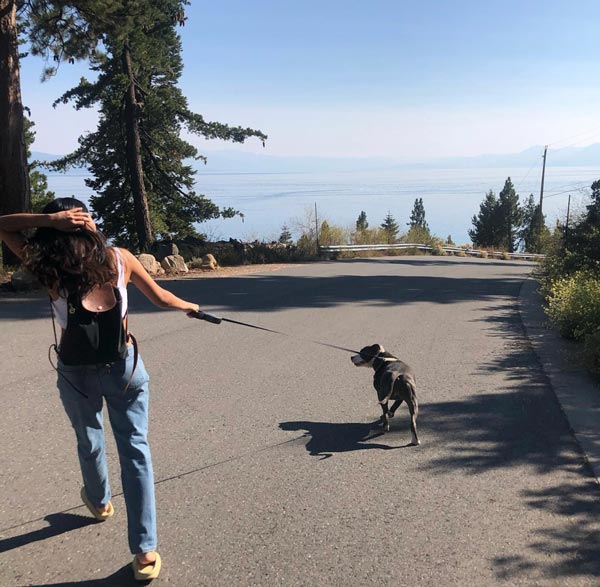 Musim panas sangat menakjubkan selama masa-masa sulit ini karena saya menghabiskan banyak waktu di dek saya, melukis, memasak, dan hanya menikmati hidup dengan lambat; sambil memahami bahwa itu adalah aktivitas terbaik yang dapat saya lakukan saat itu. Ketika keadaan mulai membaik, saya juga bisa pergi ke pantai. Meskipun Danau Tahoe dikenal sebagai tempat wisata, saya berhasil menjelajahi lebih banyak daerah dan menemukan pantai tersembunyi untuk dikunjungi di mana sekali lagi alam memberi saya hak istimewa privasi. Secara keseluruhan, saya selalu dapat mengelola situasi karantina dengan menjadi kreatif dan merangkul gagasan untuk tinggal di rumah lebih sering, yang juga meningkatkan keterampilan memasak saya. Saya sangat kagum pada bagaimana kami telah beradaptasi dengan situasi saat ini dan dapat mengatasi tantangan ini. Saya mendorong semua siswa untuk meluangkan waktu untuk menjelajahi alam bebas dan menikmati alam; Anda akan menemukan kedamaian bahkan saat merasa sedih.
---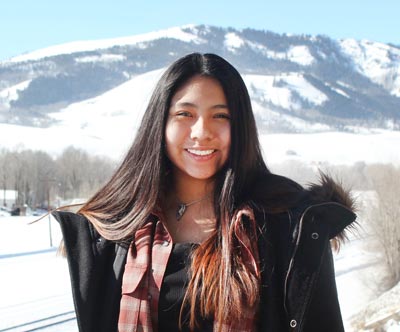 SEBUAH
Alejandra Salas dari Lima, Peru, adalah seorang mahasiswa arsitektur dan Mentor Sejawat Internasional baru di Truckee Meadows Community College .