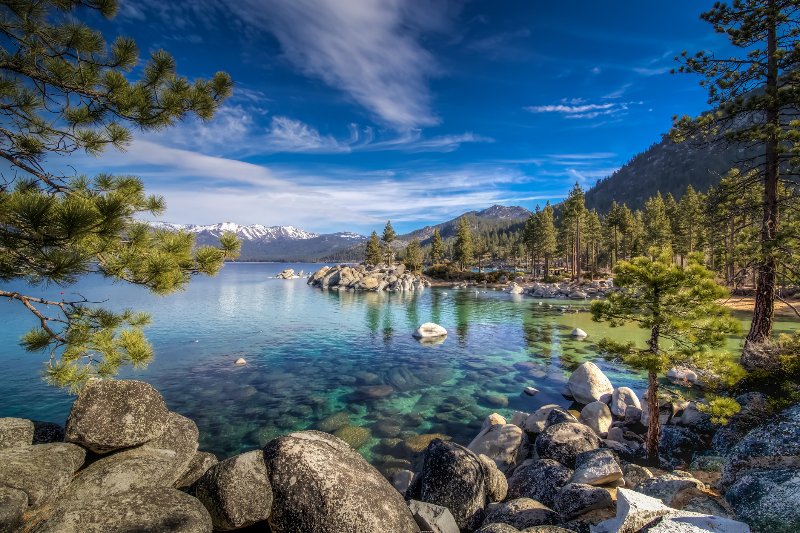 In our effort to bring good content to as many people as possible the text in this blog post has been machine translated so please excuse any mistakes. Thank you!
Par Alejandra Salas
Il ne fait aucun doute que le monde a été confronté à un changement radical dû à la pandémie, où tout s'est soudainement arrêté et nous a certainement tous surpris. Lorsque l'ordre de rester à la maison a eu lieu en Californie, où je vis actuellement, c'était en mars 2020, et depuis lors, le temps a évolué lentement et la vie n'a pas été tout à fait la même. Personnellement, je crois que nous avions tous besoin de ce temps supplémentaire pour prendre soin de nous, réorganiser notre style de vie, et surtout, prendre plus de temps pour vivre la vie et ne pas la voir passer par nos yeux. Ces moments difficiles nous ont également montré comment être résilients et optimistes lorsqu'il s'agit de penser à l'avenir.
Pendant la quarantaine, les temps passés à la maison semblaient éternels et il n'y avait plus de nouvelles émissions à regarder. Heureusement, les cours en ligne ont gardé ma raison et j'ai pu interagir avec mes camarades de classe via Zoom, ce qui s'est avéré être ma partie la plus productive et la plus préférée de la journée. Après un semestre réussi mais difficile, l'été est arrivé et l'ordre de rester à la maison n'avait pas encore été levé. Par conséquent, ma créativité a été exploitée au maximum, et j'ai commencé à programmer différentes activités au cours de la journée pour me garder actif tout en profitant de ce que j'aime faire le plus: concevoir et profiter de la nature.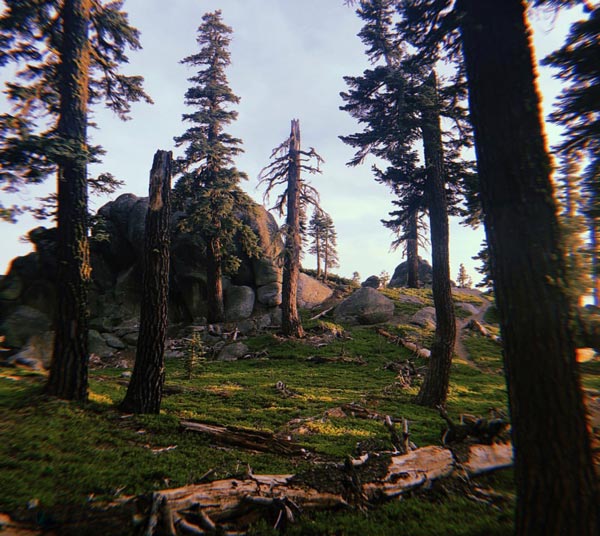 Certaines choses amusantes que j'ai commencé à faire pendant la période de quarantaine et qui sont devenues une habitude courante dans ma vie sont la randonnée, la peinture plus souvent et l'exploration du plein air. Vivre à Lake Tahoe me donne accès à plusieurs sentiers de randonnée et à de nouvelles plages à explorer tous les jours. Le lac a toujours quelque chose de nouveau à offrir quelle que soit la météo. Je me souviens avoir fait des longueurs au bord du lac tous les matins et profiter de la brise fraîche, où il n'y avait que moi et personne d'autre; C'était aussi un excellent entraînement puisque les gymnases et les studios de yoga étaient fermés, et surtout, c'était un moyen facile de distancer socialement. J'ai également fait des randonnées avec mes amis et nos chiens dans des endroits non touristiques où nous étions seulement entourés par la nature toute-puissante - de grands pins et le sifflement des mouettes volant au-dessus de nous. La randonnée est tellement enrichissante lorsque vous arrivez au sommet et appréciez la vue panoramique sur le lac d'en haut; c'était l'une de mes activités préférées car elle n'impliquait pas une agglomération de personnes, seulement la compagnie de la faune.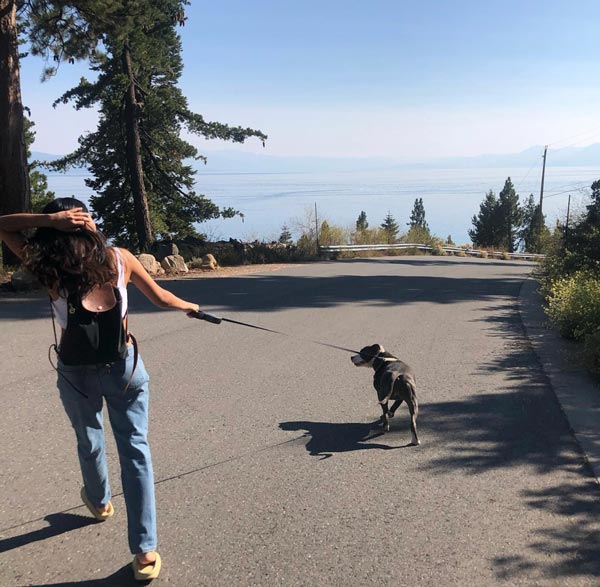 L'été était incroyable pendant ces moments difficiles parce que j'ai pu passer beaucoup de temps sur ma terrasse, peindre, cuisiner et profiter de la vie à un rythme lent; tout en comprenant que c'était la meilleure activité que je pouvais faire à l'époque. Quand les choses ont commencé à s'améliorer, j'ai également pu aller sur les plages. Même si le lac Tahoe est connu comme un lieu touristique, j'ai réussi à explorer davantage la région et j'ai trouvé des plages cachées pour aller là où, une fois de plus, la nature m'a offert le privilège de l'intimité. Dans l'ensemble, j'ai toujours été en mesure de gérer la situation de quarantaine en faisant preuve de créativité et en adoptant l'idée de rester plus souvent à la maison, ce qui a également amélioré mes compétences en cuisine. Je suis vraiment étonné de voir comment nous nous sommes adaptés à la situation actuelle et avons pu surmonter ces défis. J'encourage tous les élèves à prendre le temps d'aller explorer le plein air et de profiter de la nature; vous trouverez la paix même lorsque vous vous sentez déprimé.
---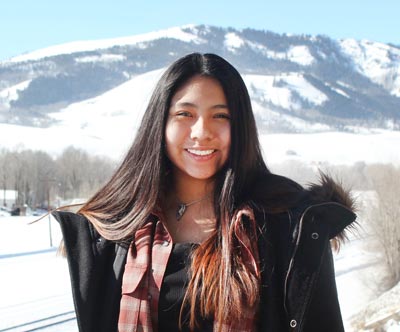 UNE
Alejandra Salas, de Lima, au Pérou, est étudiante en architecture et nouvelle mentor internationale par les pairs au Truckee Meadows Community College .