In our effort to bring good content to as many people as possible the text in this blog post has been machine translated so please excuse any mistakes. Thank you!
Brianna Rivera-Lopez tarafından
Üniversitenin sunması gereken çok şey var, ancak tüm bunlardan nasıl yararlanılacağını bilmek zor olabilir. Dersler ve kişisel bir yaşam varken, nerede ve nasıl dahil olacağınız konusunda hiçbir fikriniz olmayabilir. Neredeyse aşırı aktif bir öğrenci olarak, size üniversite öğrencisi hayatında aktif olmanın en etkili ve faydalı yolları olarak bulduğum şeyleri anlatmak için buradayım.
Birincisi ve en önemlisi, üniversite kampüsünüzde aktif olmanın en kolay yollarından biri bir kulübe katılmaktır. Tipik olarak, bir kampüste çok sayıda kulüp vardır ve bunlar çoğu zaman öğrenci organı tarafından yönetilir. Üniversite kulüplerinin en güzel yanı, öğrencilerin ilgi alanlarına hitap etmeleridir, bu yüzden herkes için bir şeyler vardır. İster Tanrı'nın bir numaralı hayranı, ister çevre aktivisti, isterse de hevesli bir anime izleyicisi olun, yüksek bir olasılıkla kliğinizi bulup tam olarak uyum sağlayabilirsiniz. İlgi çekici bir grup ve size uygun bir eşleşme bulamama ihtimalinize karşı, kendi kulübünüzü kurma seçeneği var.
Okulunuzda aktif olmanın bir başka yolu da Öğrenci Devlet Derneği'ne (SGA) katılmaktır. SGA, öğrenci nüfusunu savunan ve önemli kampüs işlerine dahil olan gruptur. Bir kampüsün SGA'sına katılmak, haftalık toplantılarından birine katılmak, bir kampüs etkinliğine katılmak veya SGA'ya katılmak anlamına gelebilir, böylece öğrenci bedeniyle ilgili konularda fikirlerinizi dile getirebilir ve insanları savunabilirsiniz. SGA ile çalışarak, tam anlamıyla üniversitedeki herkesle etkileşim kurma şansına sahip olursunuz. SGA, birçok personel ile çalışma eğilimindedir ve onların sosyal yardımları, kayıtlı her öğrenciyi hedeflemektedir.
Personel ve öğrencilerle bir bütün olarak etkileşimden bahsetmişken, üniversite kampüs hayatına dahil olmanın bir başka yolu da gönüllü olmaktır. İnsani yardımcıysanız ve insanlara yardım etmekten hoşlanıyorsanız, kampüste gönüllü olmak, yardımınızı sergilemenin harika bir yoludur. Kampüsler, bir gıda bankasına katılmaktan başka bir öğrenciye rehberlik etmeye ve hatta bir profesörle yan yana çalışmaya kadar çok çeşitli gönüllü fırsatlara sahip olma eğilimindedir.
Bir üniversite öğrencisi olarak size sunulan birçok fırsat var. Öğrenci toplumunda birisinin yerini bulmak zor bir görev gibi görünebilir ve nereden veya nasıl başlayacağınızı bile bilmeyebilirsiniz. Bir kulübe katılmak veya gönüllü olmak, kolej kampüsünde aktif olmanın yollarından sadece birkaçıdır, ancak kesinlikle yukarıda bahsedilenlerle sınırlı değilsiniz. Kampüs hayatınıza dahil olduğunuzda faydalar bol miktarda bulunur; sadece gerçek yaşam becerileri kazanmakla kalmıyor, aynı zamanda sosyal bir yaşam inşa ediyor ve sürdürüyorsunuz. Unutulmaz bir üniversite deneyimi yaratmanın ortasında, büyük olasılıkla, kariyer alanınıza girmeye karar verdiğinizde veya hatta bir staj için çalışırken lehinize çalışacak bir öğrenci özgeçmişi oluşturuyor ve oluşturuyorsunuz. Sonunda, üniversite deneyiminizden keyif alırken aynı zamanda o dereceyi almaya odaklanmanız çok önemlidir.
---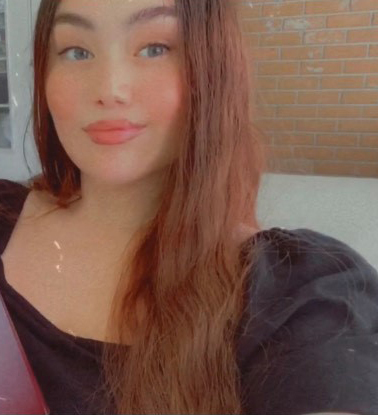 Brianna Rivera-Lopez, Hillsborough Community College'da ve yakında Boston Üniversitesi'nde siyaset bilimi eğitimi alan Porto Riko'dan birinci nesil bir öğrencidir.