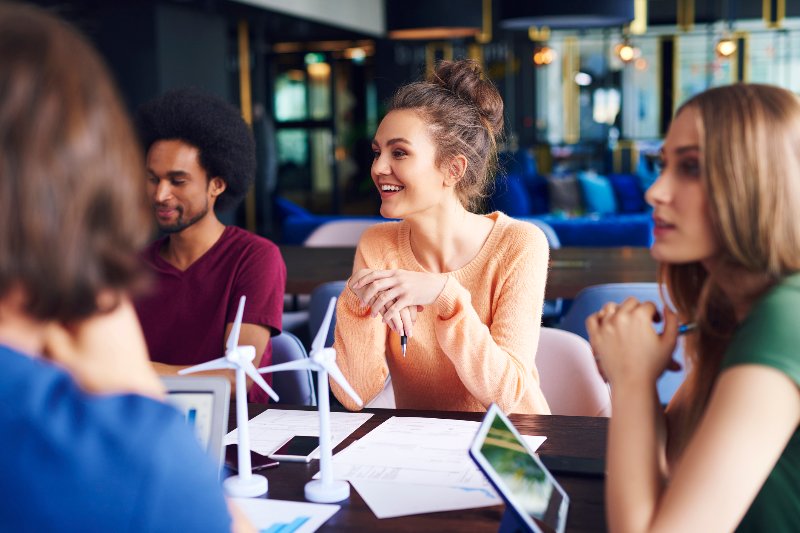 In our effort to bring good content to as many people as possible the text in this blog post has been machine translated so please excuse any mistakes. Thank you!
Por Brianna Rivera-Lopez
A faculdade tem muito a oferecer, mas saber aproveitar tudo o que existe pode ser difícil. Com aulas e uma vida pessoal acontecendo, você pode não ter ideia de onde ou como se envolver. Como um aluno quase excessivamente ativo, estou aqui para lhe dizer quais são as maneiras mais eficazes e benéficas de se tornar ativo na vida de um estudante universitário.
Em primeiro lugar, uma das maneiras mais fáceis de se tornar ativo no campus de sua faculdade é ingressar em um clube. Normalmente, um campus possui vários clubes, muitas vezes administrados pelo corpo discente. A melhor coisa sobre os clubes universitários é que eles atendem aos interesses dos alunos, portanto, têm algo para todos. Quer você seja o fã número um de Deus, um ativista ambiental ou um ávido observador de anime, há uma grande probabilidade de que você encontre sua camarilha e se encaixe perfeitamente. Se você não conseguir encontrar um grupo intrigante e compatível com você, existe a opção de começar seu próprio clube.
Outra maneira de se tornar ativo em sua escola é participando da Student Government Association (SGA). O SGA é o grupo que defende a população estudantil e se envolve em assuntos importantes do campus. Envolver-se no SGA de um campus pode significar comparecer a uma de suas reuniões semanais, participar de um evento no campus ou ingressar no SGA para que possa expressar sua opinião sobre questões do corpo discente e defender as pessoas. Ao trabalhar com o SGA, você tem a chance de interagir, literalmente, com todos na faculdade. O SGA tende a trabalhar com muitos membros da equipe e seu alcance é direcionado a todos os alunos matriculados.
Por falar em interagir com funcionários e alunos, como um todo, outra forma de se envolver na vida do campus universitário é fazendo trabalho voluntário. Se você é humanitário e gosta de ajudar as pessoas, trabalhar como voluntário no campus é uma ótima maneira de mostrar sua utilidade. Os campi tendem a ter uma ampla gama de oportunidades de voluntariado, desde a participação em um banco de alimentos até a orientação de outro aluno e até mesmo trabalhar lado a lado com um professor.
Existem muitas oportunidades apresentadas a você como um estudante universitário. Encontrar o seu lugar na sociedade estudantil pode parecer uma tarefa difícil, e você pode nem saber por onde ou como começar. Filiar-se a um clube ou ser voluntário são apenas algumas das maneiras pelas quais alguém pode se tornar ativo no campus da faculdade, mas você certamente não está limitado ao que já foi mencionado. Os benefícios são abundantes quando você se envolve em sua vida no campus; Você não está apenas adquirindo habilidades para a vida real, mas também construindo e mantendo uma vida social. Enquanto está no meio de criar uma experiência memorável na faculdade, você provavelmente está fazendo networking e estabelecendo um currículo de estudante, o que vai funcionar a seu favor quando decidir entrar em seu campo de carreira ou mesmo quando estiver trabalhando para fazer um estágio. No final das contas, o mais importante é que você aproveite a experiência da faculdade e, ao mesmo tempo, mantenha o foco em obter esse diploma.
---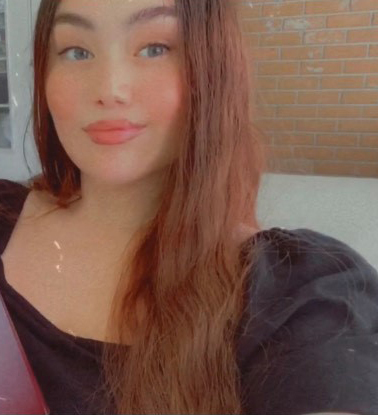 Brianna Rivera-Lopez é uma estudante de primeira geração de Porto Rico que busca um diploma em ciências políticas no Hillsborough Community College e, em breve, na Boston University.