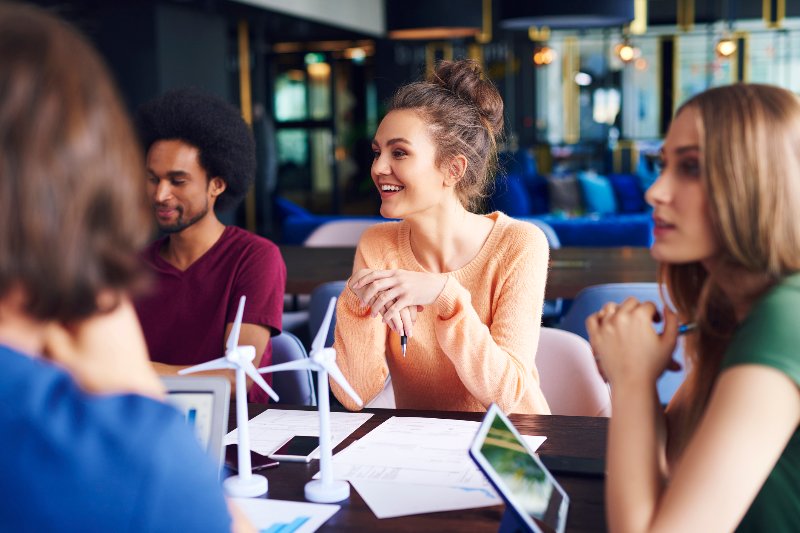 In our effort to bring good content to as many people as possible the text in this blog post has been machine translated so please excuse any mistakes. Thank you!
브리아나 리베라-로페즈
대학에서 제공해야하는 것이 많지만 모든 것을 활용하는 방법을 아는 것은 어려울 수 있습니다. 수업과 개인 생활이 진행되면 참여하는 방법이나 장소를 모를 수 있습니다. 거의 과도하게 활동적인 학생으로서, 저는 대학생 생활에서 가장 효과적이고 유익한 방법이 무엇인지 알려 드리기 위해 여기에 왔습니다.
무엇보다도 대학 캠퍼스에서 활동하는 가장 쉬운 방법 중 하나는 클럽에 가입하는 것입니다. 일반적으로 캠퍼스에는 수많은 클럽이 있으며 종종 학생 단체가 운영합니다. 대학 동아리의 가장 좋은 점은 학생들의 관심사를 충족시켜 모든 사람에게 무언가를 제공한다는 것입니다. 당신이 신의 최고의 팬이든, 환경 운동가이든, 열렬한 애니메이션 감시자이든, 당신은 당신의 파벌을 찾고 딱 맞을 확률이 높습니다. 당신을위한 어떤 흥미로운 그룹과 짝을 찾을 수없는 기회에, 자신의 클럽을 시작할 수있는 옵션이 있습니다.
학교에서 활동할 수있는 또 다른 방법은 학생회 (SGA)에 참여하는 것입니다. SGA는 학생 인구를 옹호하고 중요한 캠퍼스 업무에 참여하는 그룹입니다. 캠퍼스의 SGA에 참여한다는 것은 매주 회의에 참석하거나, 캠퍼스 이벤트에 참여하거나, SGA에 참여하여 학생 신체 문제에 대한 의견을 표명하고 사람들을 옹호하는 것을 의미 할 수 있습니다. SGA와 협력하면 말 그대로 대학의 모든 사람들과 교류 할 수 있습니다. SGA는 많은 직원들과 함께 일하는 경향이 있으며 그들의 봉사 활동은 등록 된 모든 학생을 대상으로합니다.
전체적으로 교직원 및 학생과의 상호 작용에 대해 말하면 대학 캠퍼스 생활에 참여하는 또 다른 방법은 자원 봉사입니다. 인도 주의자이고 사람들을 돕는 것을 좋아한다면 캠퍼스 주변에서 자원 봉사를하는 것은 여러분의 도움을 보여주는 좋은 방법입니다. 캠퍼스는 푸드 뱅크에 참여하는 것부터 다른 학생을 멘토링하는 것, 심지어 교수와 함께 일하는 것까지 다양한 자원 봉사 기회를 갖는 경향이 있습니다.
대학생으로서 당신에게 제공되는 많은 기회가 있습니다. 학생회에서 자신의 자리를 찾는 것은 어려운 일처럼 보일 수 있으며 시작하는 곳이나 방법을 모를 수도 있습니다. 클럽에 가입하거나 자원 봉사를하는 것은 대학 캠퍼스에서 활동할 수있는 몇 가지 방법 일뿐입니다. 캠퍼스 생활에 참여하면 많은 혜택이 있습니다. 당신은 실제 기술을 습득 할뿐만 아니라 사회 생활을 구축하고 유지하고 있습니다. 기억에 남는 대학 경험을 만드는 과정에서 네트워킹을하고 학생 이력서를 작성하는 중일 가능성이 높습니다. 이력서는 경력 분야에 들어가거나 인턴십을 위해 일할 때 유리하게 작용할 것입니다. 결국, 학위 취득에 집중하면서 대학 경험을 즐기는 것이 가장 중요합니다.
---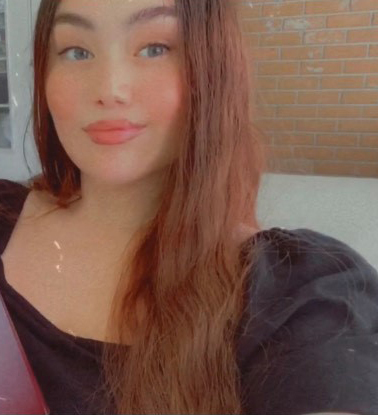 Brianna Rivera-Lopez는 푸에르토 리코 출신의 1 세대 학생으로 Hillsborough Community College 와 곧 Boston University에서 정치학 학위를 취득했습니다.