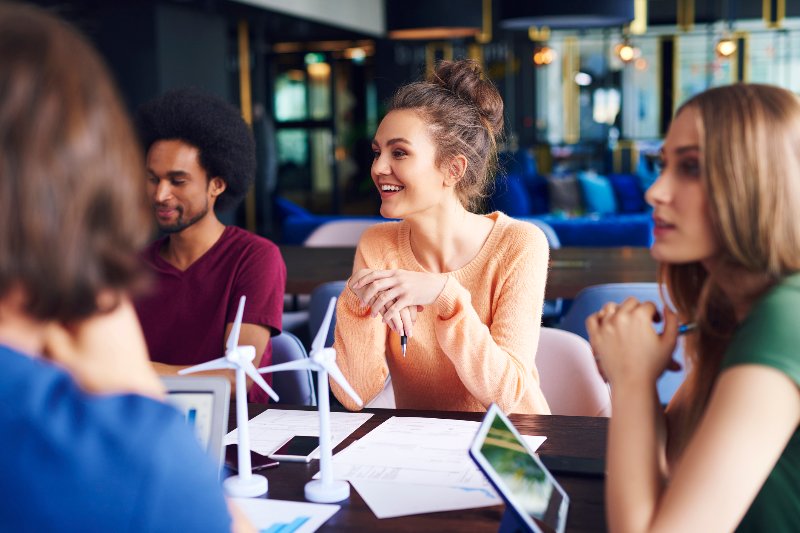 In our effort to bring good content to as many people as possible the text in this blog post has been machine translated so please excuse any mistakes. Thank you!
Oleh Brianna Rivera-Lopez
Ada banyak hal yang ditawarkan perguruan tinggi, tetapi mengetahui bagaimana memanfaatkan semua yang ada bisa jadi sulit. Dengan berlangsungnya kelas dan kehidupan pribadi, Anda mungkin tidak tahu di mana atau bagaimana untuk terlibat. Sebagai siswa yang hampir terlalu aktif, saya di sini untuk memberi tahu Anda apa yang menurut saya paling efektif dan bermanfaat untuk menjadi aktif dalam kehidupan mahasiswa.
Pertama dan terpenting, salah satu cara termudah untuk menjadi aktif di kampus Anda adalah bergabung dengan klub. Biasanya, kampus memiliki banyak klub, dan seringkali dikelola oleh badan mahasiswa. Hal yang hebat tentang klub perguruan tinggi adalah mereka memenuhi minat siswa, jadi mereka memiliki sesuatu untuk semua orang. Apakah Anda penggemar nomor satu Tuhan, aktivis lingkungan, atau pengamat anime yang rajin, ada kemungkinan besar Anda akan menemukan klik Anda dan cocok. Jika Anda tidak dapat menemukan grup yang menarik dan cocok untuk Anda, ada pilihan untuk memulai klub Anda sendiri.
Cara lain agar Anda bisa aktif di sekolah adalah dengan berpartisipasi dalam Asosiasi Pemerintah Mahasiswa (SGA). SGA adalah grup yang mengadvokasi populasi siswa dan terlibat dalam urusan kampus yang penting. Terlibat dalam SGA kampus dapat berarti menghadiri salah satu pertemuan mingguan mereka, berpartisipasi dalam acara kampus, atau bergabung dengan SGA sehingga Anda dapat menyuarakan pendapat Anda tentang masalah badan mahasiswa dan melakukan advokasi untuk orang-orang. Dengan bekerja dengan SGA, Anda memiliki kesempatan untuk berinteraksi dengan, secara harfiah, semua orang di perguruan tinggi. SGA cenderung bekerja dengan banyak anggota staf, dan jangkauan mereka ditargetkan ke setiap siswa yang terdaftar.
Berbicara tentang berinteraksi dengan staf dan mahasiswa, secara keseluruhan, cara lain untuk terlibat dalam kehidupan kampus adalah dengan menjadi sukarelawan. Jika Anda seorang kemanusiaan dan senang membantu orang, menjadi sukarelawan di sekitar kampus adalah cara yang bagus untuk menunjukkan sifat membantu Anda. Kampus cenderung memiliki berbagai peluang sukarela, mulai dari berpartisipasi di bank makanan hingga mendampingi siswa lain, dan bahkan bekerja berdampingan dengan seorang profesor.
Ada banyak peluang yang disajikan kepada Anda sebagai mahasiswa. Menemukan tempat seseorang dalam perkumpulan pelajar bisa tampak seperti tugas yang sulit, dan Anda mungkin bahkan tidak tahu di mana, atau bagaimana, untuk memulai. Bergabung dengan klub atau menjadi sukarelawan hanyalah beberapa cara seseorang dapat aktif di kampus, tetapi Anda pasti tidak terbatas pada yang disebutkan di atas. Manfaat berlimpah bila Anda terlibat dalam kehidupan kampus Anda; Anda tidak hanya memperoleh keterampilan dalam kehidupan nyata, tetapi Anda juga membangun dan memelihara kehidupan sosial. Sementara di tengah menciptakan pengalaman kuliah yang berkesan, kemungkinan besar Anda membangun jaringan dan membuat resume siswa, yang akan menguntungkan Anda ketika Anda memutuskan untuk memasuki bidang karier Anda atau bahkan saat bekerja untuk magang. Pada akhirnya, yang paling penting adalah Anda menikmati pengalaman kuliah Anda sambil tetap fokus untuk mendapatkan gelar itu.
---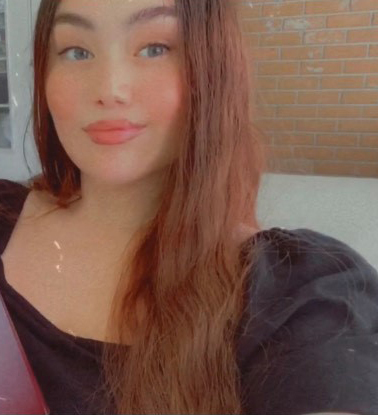 Brianna Rivera-Lopez adalah siswa generasi pertama dari Puerto Rico yang sedang mengejar gelar dalam ilmu politik di Hillsborough Community College , dan segera, Universitas Boston.