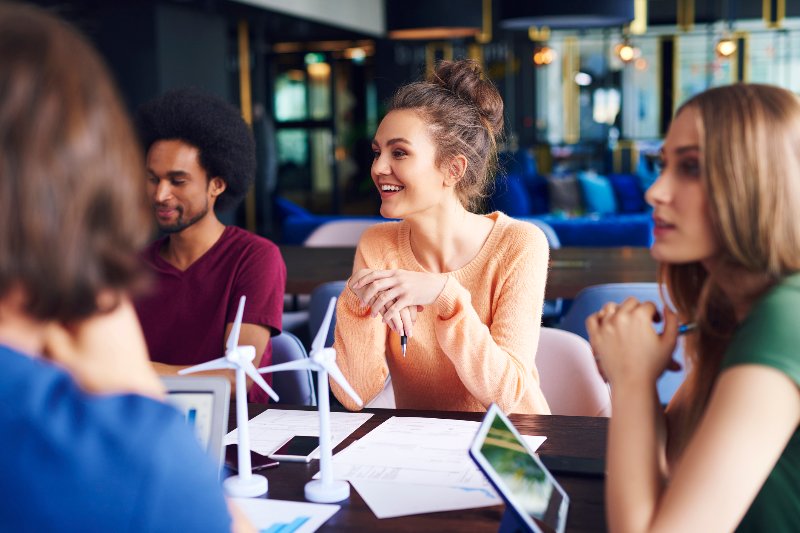 In our effort to bring good content to as many people as possible the text in this blog post has been machine translated so please excuse any mistakes. Thank you!
Par Brianna Rivera-Lopez
Le collège a beaucoup à offrir, mais savoir tirer parti de tout ce qu'il y a peut être difficile. Avec des cours et une vie personnelle qui se passe, vous ne savez peut-être pas où ni comment vous impliquer. En tant qu'étudiant presque trop actif, je suis ici pour vous dire ce que j'ai trouvé être les moyens les plus efficaces et les plus bénéfiques de devenir actif dans la vie étudiante.
Tout d'abord, l'un des moyens les plus simples de devenir actif sur votre campus universitaire est de rejoindre un club. En règle générale, un campus a de nombreux clubs, et ils sont souvent gérés par le corps étudiant. La grande chose à propos des clubs universitaires est qu'ils répondent aux intérêts des étudiants, donc ils ont quelque chose pour tout le monde. Que vous soyez le fan numéro un de Dieu, un activiste environnemental ou un observateur passionné d'anime, il y a de fortes chances que vous trouviez votre clique et que vous vous intégriez parfaitement. il y a la possibilité de créer votre propre club.
Une autre façon de devenir actif dans votre école est de participer à la Student Government Association (SGA). Le SGA est le groupe qui défend la population étudiante et s'implique dans les affaires importantes du campus. S'impliquer dans le SGA d'un campus peut signifier assister à l'une de leurs réunions hebdomadaires, participer à un événement sur le campus ou rejoindre le SGA afin que vous puissiez exprimer votre opinion sur les questions du corps étudiant et défendre les gens. En travaillant avec la SGA, vous avez la chance d'interagir avec, littéralement, tout le monde à l'université. Le SGA a tendance à travailler avec de nombreux membres du personnel, et leur rayonnement est ciblé sur chaque étudiant inscrit.
En parlant d'interaction avec le personnel et les étudiants, dans l'ensemble, une autre façon de s'impliquer dans la vie du campus universitaire est de faire du bénévolat. Si vous êtes un humanitaire et aimez aider les gens, le bénévolat sur le campus est un excellent moyen de montrer votre utilité. Les campus ont tendance à offrir un large éventail de possibilités de bénévolat, de la participation à une banque alimentaire au mentorat d'un autre étudiant, et même à travailler côte à côte avec un professeur.
De nombreuses opportunités s'offrent à vous en tant qu'étudiant. Trouver sa place dans la société étudiante peut sembler une tâche difficile, et vous ne savez peut-être même pas par où ni comment commencer. Rejoindre un club ou faire du bénévolat ne sont que quelques façons de devenir actif sur le campus universitaire, mais vous n'êtes certainement pas limité à ce qui précède. Les avantages sont abondants lorsque vous vous impliquez dans la vie de votre campus; non seulement vous acquérez des compétences réelles, mais vous construisez et entretenez également une vie sociale. Alors que vous êtes en train de créer une expérience universitaire mémorable, vous êtes probablement en train de réseauter et d'établir un curriculum vitae d'étudiant, ce qui fonctionnera en votre faveur lorsque vous décidez d'entrer dans votre domaine de carrière ou même lorsque vous travaillez pour un stage. En fin de compte, il est très important que vous profitiez de votre expérience universitaire tout en restant concentré sur l'obtention de ce diplôme.
---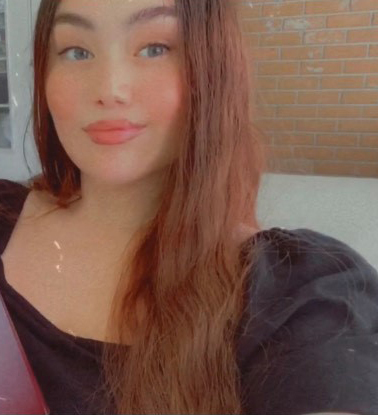 Brianna Rivera-Lopez est une étudiante de première génération originaire de Porto Rico qui prépare un diplôme en sciences politiques au Hillsborough Community College , et bientôt à l'Université de Boston.