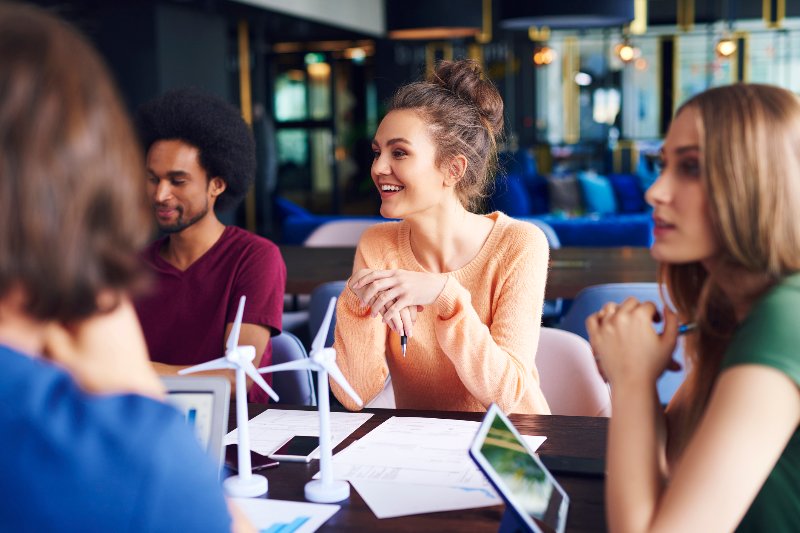 In our effort to bring good content to as many people as possible the text in this blog post has been machine translated so please excuse any mistakes. Thank you!
Por Brianna Rivera-Lopez
La universidad tiene mucho que ofrecer, pero saber cómo aprovechar todo lo que hay puede ser difícil. Con las clases y la vida personal, es posible que no tenga idea de dónde o cómo involucrarse. Como estudiante casi excesivamente activo, estoy aquí para decirles cuáles son las formas más efectivas y beneficiosas de participar activamente en la vida de estudiante universitario.
En primer lugar, una de las formas más fáciles de participar activamente en su campus universitario es unirse a un club. Por lo general, un campus tiene numerosos clubes y, a menudo, los dirige el cuerpo estudiantil. Lo mejor de los clubes universitarios es que se adaptan a los intereses de los estudiantes, por lo que tienen algo para todos. Ya sea que seas el fan número uno de Dios, un activista ambiental o un ávido observador de anime, existe una alta probabilidad de que encuentres tu camarilla y encajes perfectamente. Si no puedes encontrar un grupo intrigante y una pareja para ti, Existe la opción de iniciar su propio club.
Otra forma en que puede participar activamente en su escuela es participando en la Asociación de Gobierno Estudiantil (SGA). La SGA es el grupo que aboga por la población estudiantil y se involucra en asuntos importantes del campus. Involucrarse en la SGA de un campus puede significar asistir a una de sus reuniones semanales, participar en un evento del campus o unirse a la SGA para que pueda expresar su opinión sobre los asuntos del cuerpo estudiantil y defender a las personas. Al trabajar con la SGA, tienes la oportunidad de interactuar, literalmente, con todos en la universidad. El SGA tiende a trabajar con muchos miembros del personal y su alcance está dirigido a cada estudiante inscrito.
Hablando de interactuar con el personal y los estudiantes, en general, otra forma de involucrarse en la vida del campus universitario es ser voluntario. Si eres humanitario y disfrutas ayudar a la gente, ser voluntario en el campus es una excelente manera de mostrar tu ayuda. Los campus tienden a tener una amplia gama de oportunidades de voluntariado, desde participar en un banco de alimentos hasta asesorar a otro estudiante, e incluso trabajar codo a codo con un profesor.
Hay muchas oportunidades que se le presentan como estudiante universitario. Encontrar un lugar en la sociedad estudiantil puede parecer una tarea difícil y es posible que ni siquiera sepa dónde o cómo comenzar. Unirse a un club o ser voluntario son solo algunas de las formas en que uno puede mantenerse activo en el campus universitario, pero ciertamente no se limita a lo mencionado anteriormente. Los beneficios son abundantes cuando te involucras en la vida de tu campus; no solo está adquiriendo habilidades para la vida real, sino que también está construyendo y manteniendo una vida social. Mientras se encuentra en medio de crear una experiencia universitaria memorable, lo más probable es que esté estableciendo redes y estableciendo un currículum de estudiante, que funcionará a su favor cuando decida ingresar a su campo profesional o incluso cuando trabaje para una pasantía. Al final, lo más importante es que disfrutes tu experiencia universitaria y al mismo tiempo te mantengas enfocado en obtener ese título.
---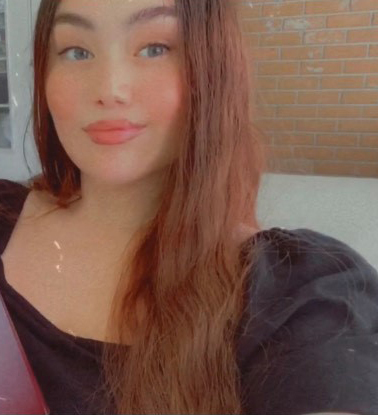 Brianna Rivera-Lopez es una estudiante de primera generación de Puerto Rico que desea obtener un título en ciencias políticas en Hillsborough Community College y, próximamente, en la Universidad de Boston.