How to Become an Active Participant in College Student Life
By Brianna Rivera-Lopez
There is a lot that college has to offer, but knowing how to take advantage of all there is can be difficult. With classes and a personal life happening, you may have no idea where or how to get involved. As an almost overly active student, I am here to tell you what I have found to be the most effective and beneficial ways to get active in college student life.
First and foremost, one of the easiest ways to become active on your college campus is to join a club. Typically, a campus has numerous clubs, and they are oftentimes run by the student body. The great thing about college clubs is that they cater to student interests, so they have something for everyone. Whether you are God's number one fan, an environmental activist, or an avid anime watcher, there is a high probability that you will find your clique and fit right in. On the chance that you cannot find any intriguing group and a match for you, there is the option of starting your own club.
Another way that you can get active at your school is by participating with the Student Government Association (SGA). The SGA is the group that advocates for the student population and gets involved in important campus affairs. Getting involved in a campus's SGA can mean attending one of their weekly meetings, participating in a campus event, or joining the SGA so that you may voice your opinion on student body matters and advocate for people. By working with the SGA, you have the chance to interact with, quite literally, everyone in college. The SGA tends to work with lots of staff members, and their outreach is targeted to every student enrolled.
Speaking of interacting with staff and students, as a whole, another way to get involved in college campus life is to volunteer. If you are a humanitarian and enjoy helping people out, volunteering around campus is a great way to showcase your helpfulness. Campuses tend to have a wide range of volunteer opportunities, from participating in a food bank to mentoring another student, and even working side-by-side with a professor.
There are plenty of opportunities presented to you as a college student. Finding one's place in the student society can seem like a difficult task, and you may not even know where, or how, to get started. Joining a club or volunteering are just some ways one can get active on the college campus, but you most certainly are not limited to the aforementioned. Benefits are abundant when you get involved in your campus life; not only are you gaining real-life skills, but you are also building and maintaining a social life. While in the midst of creating a memorable college experience, you most likely are networking and establishing a student resume, which is going to work in your favor when you decide to enter your career field or even when working towards an internship. In the end, it is most important that you enjoy your college experience while also staying focused on getting that degree.
---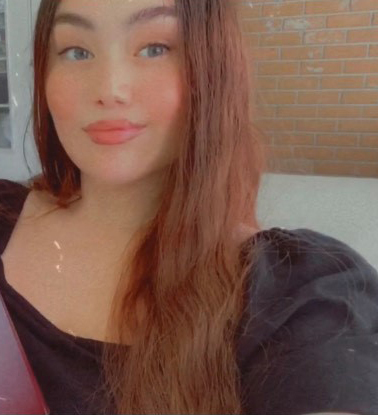 Brianna Rivera-Lopez is a first-generation student from Puerto Rico pursuing a degree in political science at Hillsborough Community College, and soon, Boston University.
Written by
Brianna Rivera-Lopez
Get matched to the best program for you
Let us know what you're looking for so we can find the best school for you.
$50,000—$60,000 Year
English Programs
Bachelor Degree
Secondary/Boarding
$10,000 — $15,000 Quarter
Bachelor Degree
English Programs
Start your U.S. adventure with Study in the USA
What's your dream? We can guide, advise, and connect you with your perfect U.S. school. We can also help you with the application process.
Partner Services
Learn About U.S. education financing, housing, and more
Uniplaces is an accommodation provider with a large choice of verified rooms, entire flats and residences. The platform offers an easy, fast and safe way of booking a place to live. Check out the thousands of properties in the best cities and book a...
BECOME SMARTER IN JUST 5 MINUTES. Get the daily email that makes reading the news actually enjoyable. Stay informed and entertained, for free.
Let us help you through your U.S. visa application process. GET STARTED NOW!
Testimonials
I was with doubts and some difficulties in the conclusion of the process of admission, then I sent an email to Study in USA.com and after one day then they answered me, and from that time mister Wesley Costa comes helping me, in the process of documents, visa and other things. I thank very much the help, from StudyUSA.com. You are the best!
It has informed me about the career advantage one will have from studying in the USA.
Tshegofatso Modiga South Africa
Study in the USA provided me with critical information that I needed to know to better prepare for my studies in the United States. Whenever I used my search engine to look for information or regulation related to International Student, I often found myself reading the information provided on the StudyUSA website.
Resources
Learn about American culture and education direct from our experts at Study in the USA. Read more