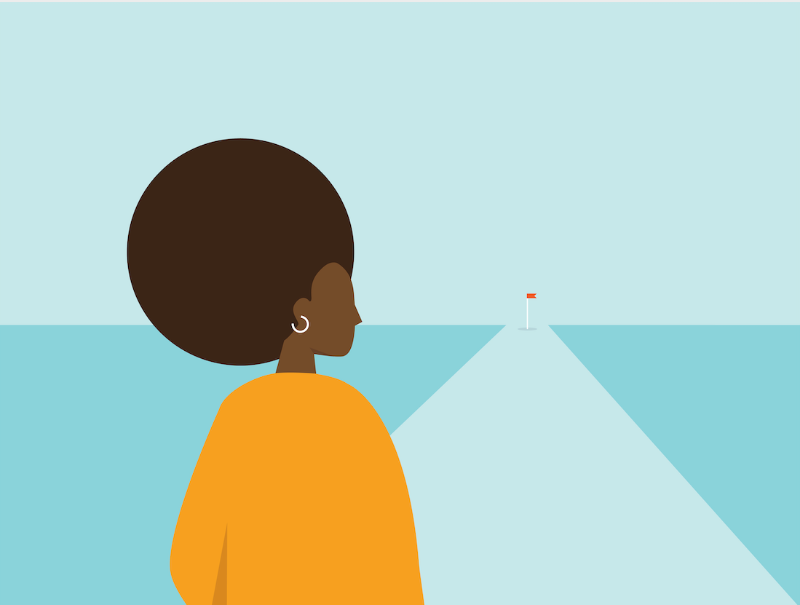 In our effort to bring good content to as many people as possible the text in this blog post has been machine translated so please excuse any mistakes. Thank you!
Rachel Gelabale tarafından
İşte buradayız: yeni bir yıl ve yeni bir dönem. Önceki bloglarımı okuyanlar için, tekrar hoş geldiniz, değilse de aileye hoş geldiniz, umarım biraz öğrenirsiniz.
Yeni bir yıl olduğu için kendimi yeniden tanıtmam gerektiğini hissediyorum. Merhaba, benim adım Rachel Gelabale ve şu anda Genesee Community College'da (GCC) ceza adaleti alanında okuyan uluslararası bir öğrenciyim. GCC iki yıllık bir kolejdir ve New York, Batavia'da, NYC ve Kanada sınırına sürüş mesafesinde bulunmaktadır.
GCC'deki birçok öğrenci gibi, bu benim buradaki son dönemim. Yani önümüzdeki Mayıs ayında mezun olacağım. Ama mezun olmadan önce bu dönemi güçlü bir şekilde bitirmem gerekiyor. Bu yarıyıla birkaç hedef yazarak başladım. Her üniversite öğrencisine yeni bir dönemden önce mola vermesini ve birkaç hedef yazmasını tavsiye ederim. Abartılı olmak zorunda değiller. Basit olabilirler: Bu dönem, ister sanal ister yüz yüze olsun, tüm derslerime zamanında gelmeye çalışacağım.
Dönem hedeflerim:
Daha az erteleyin
Tüm A'larla bitirin
Dönemi yüksek bir 3.95 not ortalaması ile bitirin
Bu hedeflere ulaşmak için hayatımda aşağıdaki yeni davranışları uyguladım:
Her hafta bir program yaparım
Her Pazar akşamı, o haftaki tüm derslerim için yapmam gereken her şeyi yazıyorum. Sonra, her bir bitiş tarihini vurguluyorum. Bu, her ödevi zamanında gönderdiğimden emin olmak içindir. Görsel bir insan olarak, bir şeyi görmek hatırlamamı kolaylaştırıyor ve aynı zamanda beni rahatlatıyor. Burada GCC'de , öğrencilere derslerini planlamalarına ve yollarına devam etmelerine yardımcı olan çalışanlarımız var.
Daha iyi beslenme alışkanlıkları
Yemekleri seven biri olarak bu benim için oldukça zor oldu. Ancak yemek yeme şeklinizi değiştirmek ve iyileştirmek, konu okul ödevi olduğunda performansınıza fayda sağlayacaktır. Ne kadar sağlıklı yerseniz, o kadar odaklanmış olursunuz. Şu anda bir beslenme dersi alıyorum ve vücudun nasıl çalıştığı ve ne yediğimizin etkileri hakkında bir sürü şey öğreniyorum.
Bir danışmanla sohbet edin
Bunu uzun zamandır söylüyorum ve devam edeceğim: üniversite hayatı stresli olabilir ve biriyle konuşmak sorun değil. Burada GCC'de, öğrencilerle istedikleri zaman konuşmaya hazır ve müsait olan ÜCRETSİZ bir danışmanlık departmanımız var.
Artık hedeflerimi ve onlara ulaşmak için ne yaptığımı okuduğunuza göre, sizleri kendinizden birkaçını yazmaya teşvik ediyorum.
---
Curaçao'dan Rachel Gelabale, New York, Batavia'daki Genesee Community College'a devam ediyor.