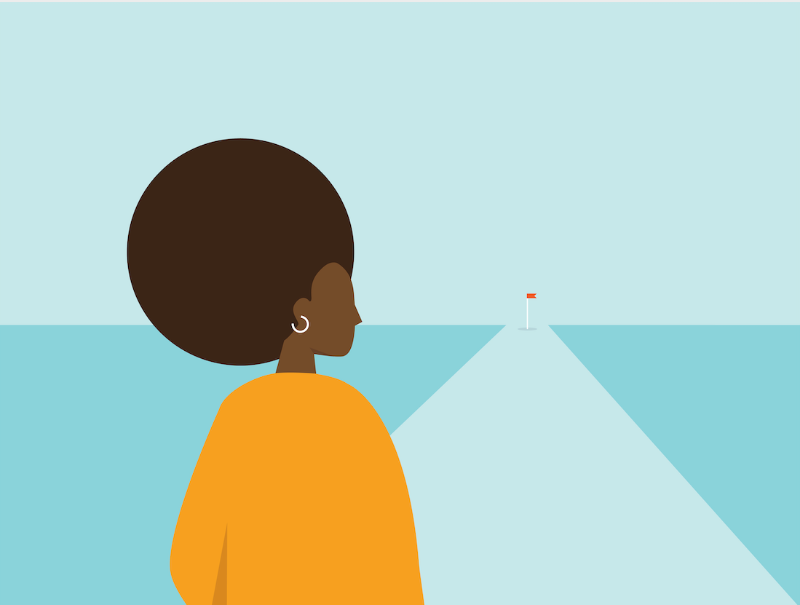 In our effort to bring good content to as many people as possible the text in this blog post has been machine translated so please excuse any mistakes. Thank you!
Oleh Rachel Gelabale
Inilah kami: tahun baru dan semester baru. Bagi yang sudah membaca blog saya sebelumnya, selamat datang kembali, dan jika belum selamat datang di keluarga, semoga kalian bisa belajar sedikit.
Karena ini tahun baru, saya merasa harus memperkenalkan diri kembali. Hai, nama saya Rachel Gelabale, dan saya seorang siswa internasional yang saat ini mengambil jurusan peradilan pidana di Genesee Community College (GCC) . GCC adalah perguruan tinggi dua tahun dan berlokasi di Batavia, New York, dalam jarak berkendara dari NYC dan perbatasan Kanada.
Seperti banyak siswa di GCC, ini adalah semester terakhir saya di sini. Artinya saya akan lulus Mei mendatang. Tapi sebelum saya lulus, saya harus menyelesaikan semester ini dengan kuat. Saya memulai semester ini dengan menuliskan beberapa tujuan. Saya menyarankan setiap mahasiswa untuk meluangkan waktu sebelum semester baru dan menuliskan beberapa tujuan. Mereka tidak harus boros. Mereka bisa sederhana seperti: semester ini saya akan mencoba untuk tepat waktu untuk semua kelas saya baik secara virtual maupun secara langsung.
Tujuan semester saya adalah:
Kurangi penundaan
Akhiri dengan semua A
Akhiri semester dengan IPK 3,95 tinggi
Untuk mencapai tujuan ini, saya telah menerapkan perilaku baru berikut dalam hidup saya:
Saya membuat jadwal setiap minggu
Setiap Minggu malam saya menuliskan semua yang harus saya lakukan untuk semua kelas saya untuk minggu itu. Selanjutnya, saya menyoroti setiap tanggal jatuh tempo. Ini untuk memastikan saya mengirimkan setiap tugas tepat waktu. Sebagai orang visual, melihat sesuatu membuat saya lebih mudah mengingat dan juga membuat saya nyaman. Di GCC , kami memiliki orang-orang yang membantu siswa dalam merencanakan dan mengikuti kelas mereka.
Kebiasaan makan yang lebih baik
Sebagai seseorang yang menyukai makanan, ini cukup sulit bagi saya. Tetapi mengubah dan memperbaiki cara Anda makan akan menguntungkan kinerja Anda dalam hal tugas sekolah. Semakin sehat Anda makan, semakin fokus Anda. Saat ini saya mengambil kelas nutrisi, dan saya telah mempelajari banyak hal tentang cara kerja tubuh dan efek dari apa yang kita makan.
Berbincang-bincang dengan seorang konselor
Saya telah mengatakan ini untuk waktu yang lama dan akan melanjutkan: kehidupan kampus bisa membuat stres, dan tidak apa-apa untuk berbicara dengan seseorang. Di sini, di GCC, kami memiliki departemen konseling GRATIS, orang-orang yang siap dan tersedia untuk berbicara dengan siswa kapan pun mereka mau.
Sekarang setelah Anda membaca tujuan saya dan apa yang saya lakukan untuk mencapainya, saya mendorong Anda untuk menulis beberapa tujuan Anda sendiri.
---
Rachel Gelabale dari Curaçao kuliah di Genesee Community College di Batavia, New York.