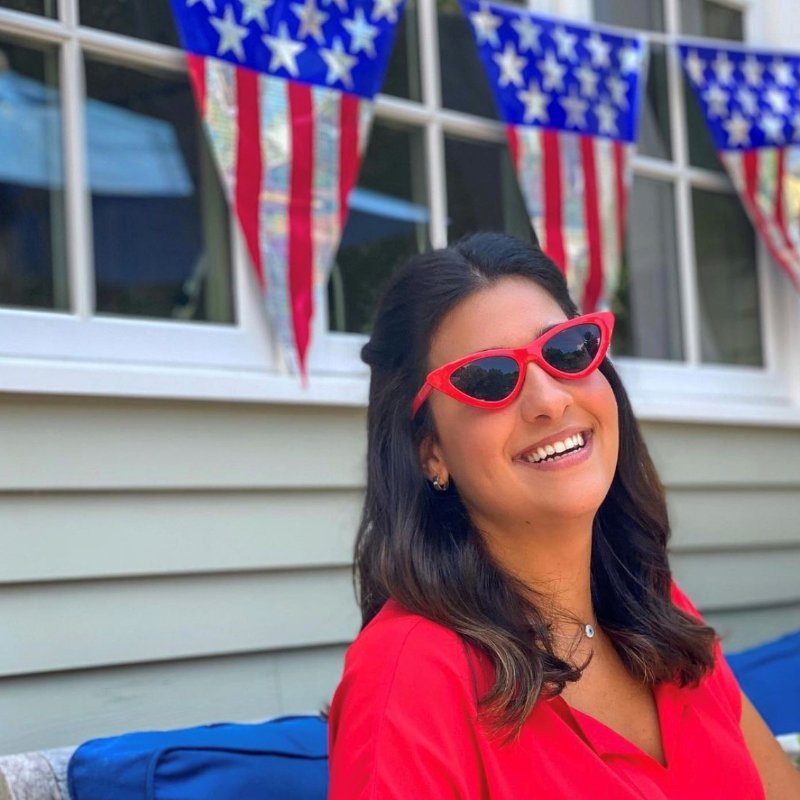 In our effort to bring good content to as many people as possible the text in this blog post has been machine translated so please excuse any mistakes. Thank you!
Pietro Rossini tarafından
Brezilya'dan Maria Eduarda Montan Semmelroth, ABD'de uluslararası bir öğrenci olarak (F-1 vizesi ile) deneyimini "Yurtdışında bu kadar uzun zaman geçirmeyi hiç hayal etmemiştim," dedi.
"Ama bir gün" diye devam ediyor, "Annemle bir yerde İngilizce kursu almak isteyip istemediğimi sorduğunda öğle yemeği yiyordum." Maria'nın yurtdışı yolculuğu böyle başladı.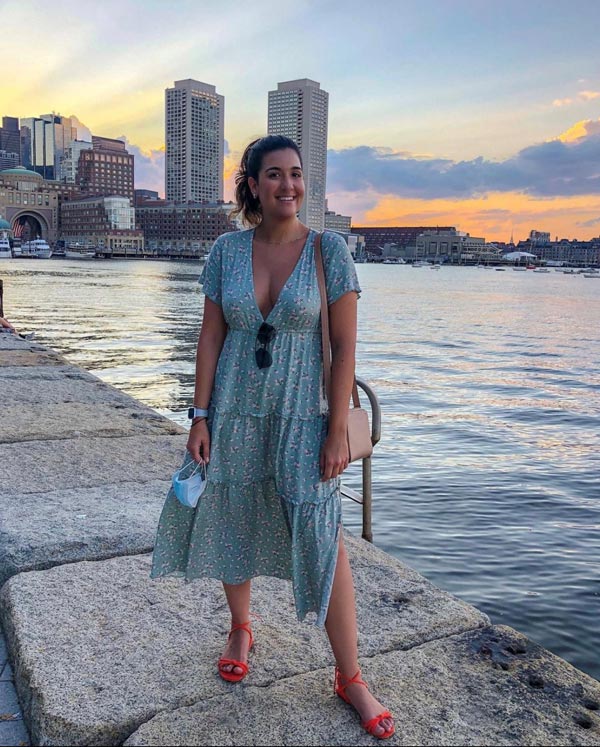 Boston'daki Maria
Bu zorluğu kabul etti ve önce bir au pair olarak (ev sahibi ailesinin çocuklarına baktı) ve sonra bir İngilizce öğrencisi olarak (J-1 vizesiyle) ABD'ye geldi. "İngilizcemi geliştirmek ve aynı zamanda para kazanmak istedim, bu yüzden bulduğum en makul değişim buydu" dedi.
Bu, Maria için sadece bir günlük bir deneyim değildi, "Bu ülkeye aşık oldum ve işte buradayım!" Üç yıldan fazla bir süre sonra, Maria hala ABD'de hayallerine ulaşmak için yaşıyor.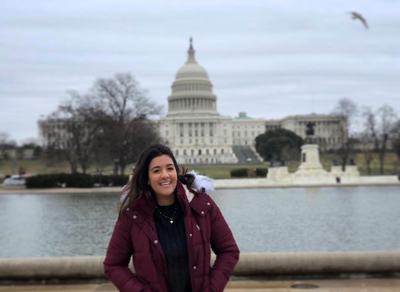 Washington DC'deki Maria
Maria şu anda uluslararası bir öğrencidir. Brezilya'da mimarlık bölümünden mezun oldu ve şu anda Framingham Eyalet Üniversitesi'nde (MA) iletişim alanında ikinci bir dereceye devam ediyor.
Maria, "Halkla ilişkiler alanında bir iş bulmayı çok isterim," dedi ve "ABD'de okumayı tercih ediyorum çünkü bir Amerikan üniversitesinden alınan bir derece müfredatımı geliştirecek." Maria, gerçekten de, bir Amerikan diplomasıyla gelecekteki iş pozisyonları için daha fazla fırsata sahip olabileceğini umuyor.
Ancak, Maria gibi uluslararası bir öğrenci için hayat her zaman çocuk oyuncağı değildir. "Özellikle bu salgın döneminde beni ziyarete gelemeyecekleri sırada ailemden ve arkadaşlarımdan uzak olmak zordu." Maria bazen vatan hasreti çeker ve salgın yangına yakıt ekler. "Pek çok özel etkinliği kaçırıyorum - arkadaşların evlenmesi, kuzenlerin bebek sahibi olması, ebeveynimin evlilik yıldönümü ve hatta doğum günü partileri." Bu, uluslararası bir öğrencinin sıradan hayatının bir parçası ve Maria, "Tüm bunları kaçırdığım için üzülüyorum, ama aynı zamanda burada inanılmaz anlar yaşadığımı da biliyorum, bu yüzden dengelemeye çalışıyorum."
F-1 vizesi olan Maria, haftada en az 18 saat eğitim almalıdır ve yalnızca kampüste çalışabilir. Öte yandan, "Derecemi aldığımda, alanımda çalışmak için bir yıllık izin başvurusunda bulunabilirim" diyor. Buna OPT (isteğe bağlı pratik eğitim) denir ve bu, her uluslararası öğrencinin eğitimlerinin sonunda yapabileceği bir seçimdir.
Maria, "Hoşlandığım ve sponsorların vize çalıştığı bir kuruluş bulursam, burada kalmak isterim," diye devam ediyor Maria, "Ancak her seferinde bir gün yaşıyorum ve çok ileriyi planlamamaya çalışıyorum."
Maria'nın söylediklerinde büyük bir umut ve rüya var. Önünde fırsat sıkıntısı yok ve her geçen gün hayat almayı seviyor. "Hayalime böyle ulaşacağım!" Diyor.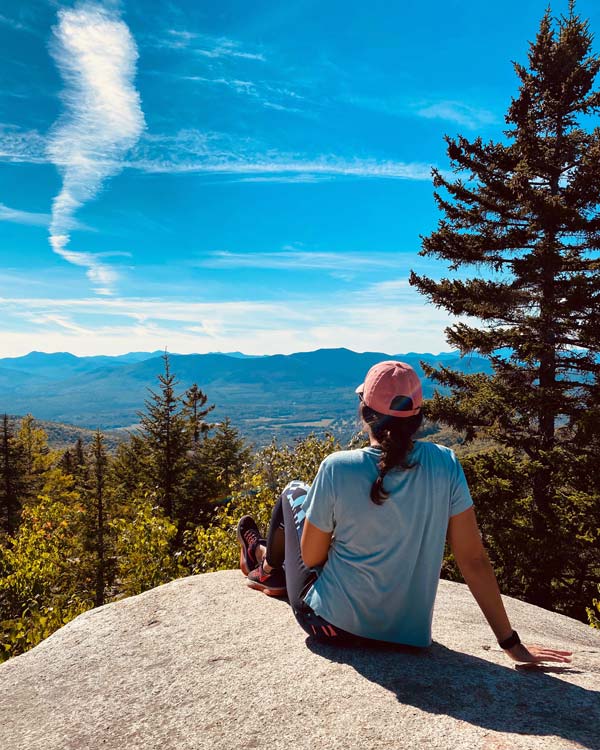 Maria'nın ABD'ye gelecek diğer öğrencilere de bir önerisi var: "Açık yürekli gelin, insanlarla tanışmaya açık, yeni bir kültür yaşamaya açık, yeni şeyler denemeye açık, yeni hobiler." Elbette devam ediyor, "Zor anlar olacak, ancak genel sonuç özel bir şey."
---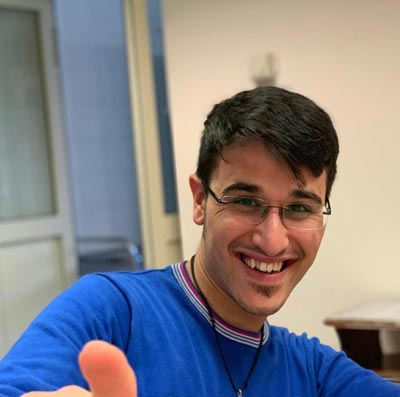 Pietro Rossini, Framingham Eyalet Üniversitesi'nde bir Xaverian Misyoner ve ESL öğrencisidir. Boston Üniversitesi'nde gazetecilik alanında yüksek lisans eğitimi almak amacıyla Ocak 2020'de ABD'ye geldi. Hayali, dünya çapında insanlık hikayelerini toplamak ve paylaşmak, dünyayı tek bir aile yapmak.