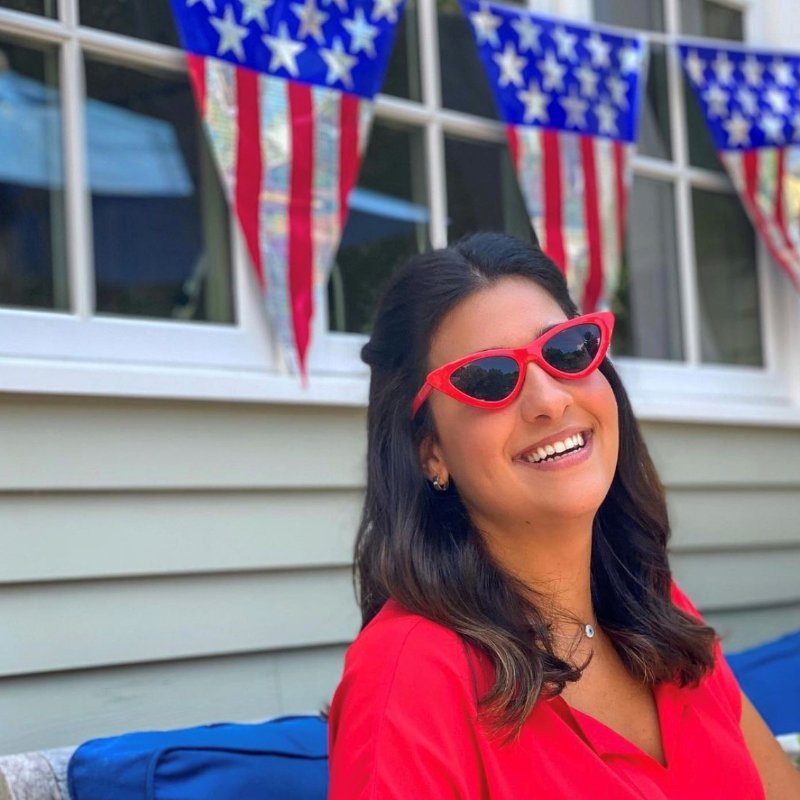 In our effort to bring good content to as many people as possible the text in this blog post has been machine translated so please excuse any mistakes. Thank you!
Por Pietro Rossini
"Nunca sonhei em passar tanto tempo no exterior", disse Maria Eduarda Montan Semmelroth, do Brasil, sobre sua experiência nos Estados Unidos como estudante internacional (com visto F-1).
"Mas um dia", ela continua, "eu estava almoçando com minha mãe quando ela perguntou se eu queria fazer um curso de inglês em algum lugar." Foi assim que começou a jornada de Maria para o exterior.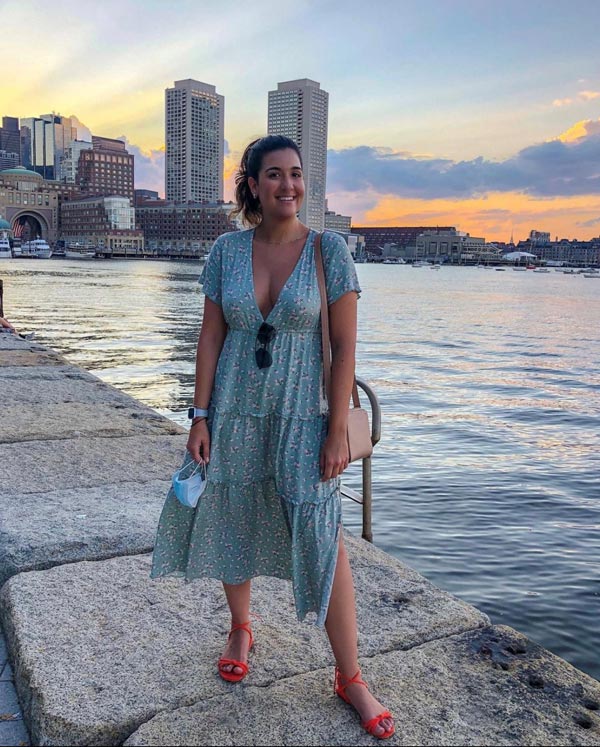 Maria em boston
Ela aceitou o desafio e veio para os Estados Unidos primeiro como au pair (cuidou dos filhos da família anfitriã) e depois como estudante de inglês (com visto J-1). "Eu queria melhorar meu inglês e também ganhar dinheiro ao mesmo tempo, então essa foi a troca mais razoável que encontrei", disse ela.
Esta não foi apenas uma experiência de um dia para Maria, "Eu me apaixonei por este país, e aqui estou, ainda!" Depois de mais de três anos, Maria ainda está morando nos EUA realizando seus sonhos.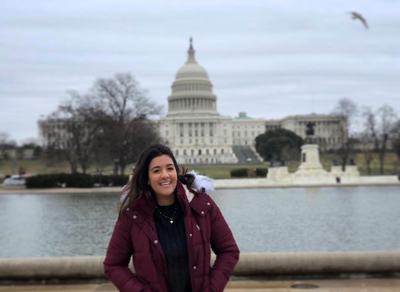 Maria em Washington DC
Maria atualmente é uma estudante internacional. Ela se formou em arquitetura no Brasil e agora está cursando a segunda graduação em comunicação na Framingham State University (MA).
"Eu adoraria encontrar um emprego na área de relações públicas", disse Maria, e ela explicou: "Prefiro estudar nos Estados Unidos porque um diploma de uma universidade americana vai melhorar meu currículo". Maria, de fato, espera que, com um diploma americano, possa ter mais oportunidades para futuros empregos.
No entanto, a vida de uma estudante internacional como Maria nem sempre é fácil. "Tem sido difícil ficar longe da minha família e amigos, especialmente durante este período de pandemia, quando eles não podem vir me visitar." Maria às vezes sente saudades de casa e a pandemia adiciona lenha à fogueira. "Estou perdendo tantos eventos especiais - amigos se casando, primos tendo bebês, aniversário de casamento dos meus pais e até festas de aniversário." Isso faz parte da vida cotidiana de um estudante internacional, e Maria comenta: "Fico chateada por perder tudo isso, mas também sei que estou vivendo momentos incríveis aqui, então tento me equilibrar".
Com um visto F-1, Maria deve estudar pelo menos 18 horas por semana e só pode trabalhar no campus. Por outro lado, ela diz: "Quando eu me formar, posso solicitar uma permissão de um ano para trabalhar na minha área". Isso se chama OPT (treinamento prático opcional), e é uma escolha que todo estudante internacional pode fazer ao final de seus estudos.
"Se eu encontrar uma organização de que goste e que patrocine vistos de trabalho, adoraria ficar aqui", continua Maria, "No entanto, estou vivendo um dia de cada vez, tentando não planejar muito com antecedência."
Há muita esperança e sonho no que Maria diz. Ela não tem falta de oportunidades pela frente e gosta de levar a vida dia após dia. Ela diz: "É assim que vou realizar meu sonho!"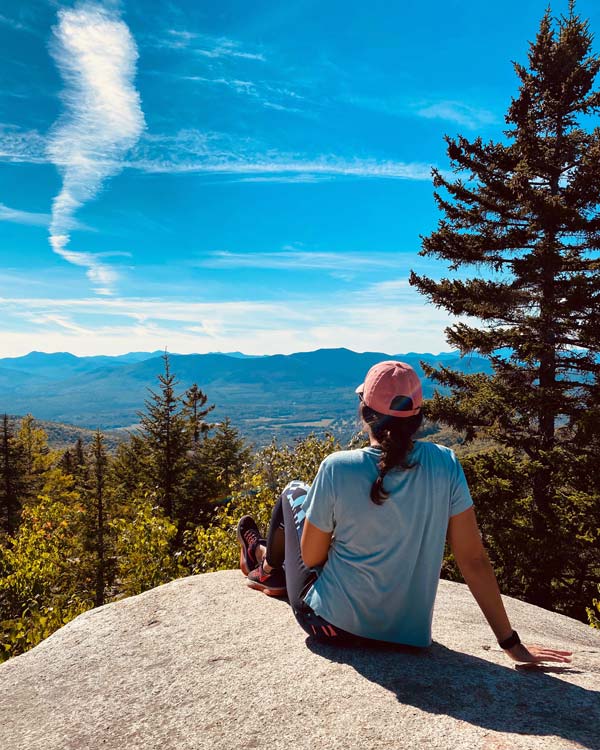 Maria também tem uma sugestão para outros alunos que virão para os EUA, "Venha com o coração aberto, aberto para conhecer pessoas, aberto para viver uma nova cultura, aberto para experimentar coisas novas, novos hobbies". Com certeza, ela continua: "Haverá momentos difíceis, mas o resultado geral é algo especial".
---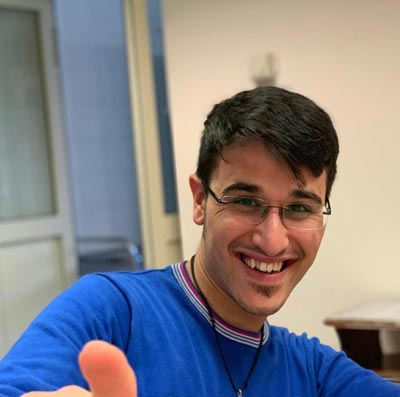 Pietro Rossini é um Missionário Xaveriano e estudante de ESL na Framingham State University . Ele veio para os Estados Unidos em janeiro de 2020 com o objetivo de estudar para um mestrado em jornalismo na Universidade de Boston. Seu sonho é coletar e compartilhar histórias da humanidade ao redor do globo, tornando o mundo uma única família.