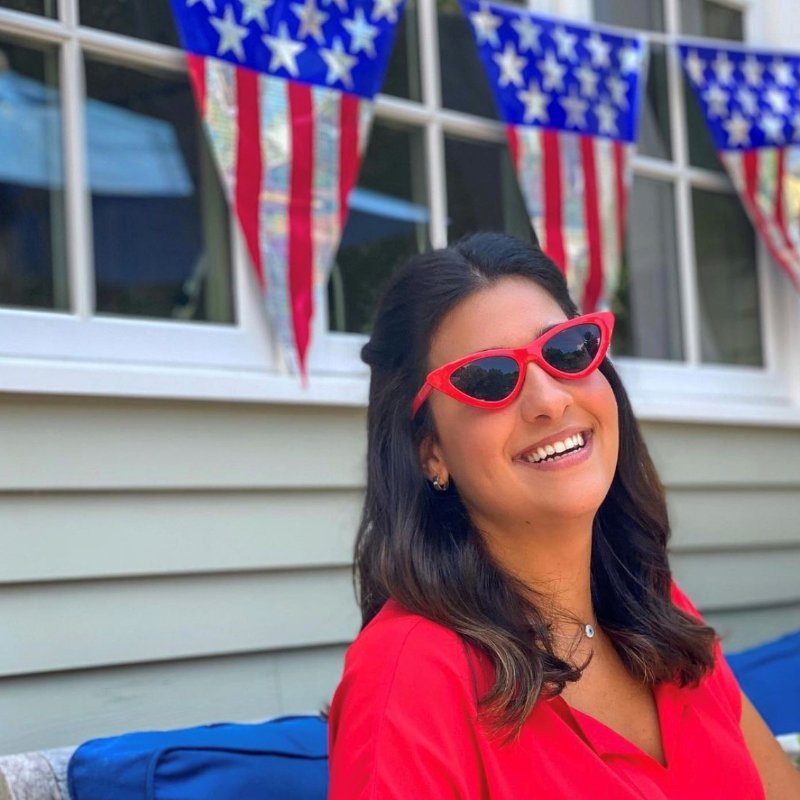 In our effort to bring good content to as many people as possible the text in this blog post has been machine translated so please excuse any mistakes. Thank you!
Par Pietro Rossini
«Je n'avais jamais vraiment rêvé de passer si longtemps à l'étranger», a déclaré Maria Eduarda Montan Semmelroth, du Brésil, à propos de son expérience aux États-Unis en tant qu'étudiante internationale (avec un visa F-1).
«Mais un jour», poursuit-elle, «je déjeunais avec ma mère quand elle m'a demandé si je voulais suivre un cours d'anglais quelque part.» C'est ainsi que le voyage de Maria à l'étranger a commencé.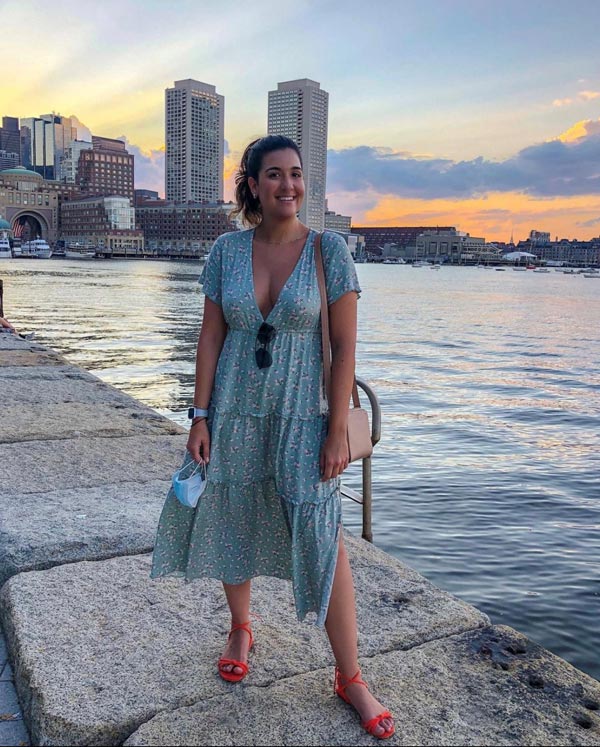 Maria à Boston
Elle a accepté ce défi et elle est arrivée aux États-Unis d'abord en tant que fille au pair (elle a pris soin des enfants de sa famille d'accueil), puis en tant qu'étudiante anglaise (avec un visa J-1). «Je voulais améliorer mon anglais et gagner de l'argent en même temps, c'est donc l'échange le plus raisonnable que j'ai trouvé», a-t-elle déclaré.
Ce n'était pas seulement une expérience d'une journée pour Maria: «Je suis tombée amoureuse de ce pays, et me voilà encore!» Après plus de trois ans, Maria vit toujours aux États-Unis et réalise ses rêves.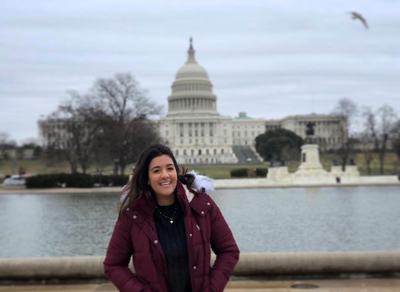 Maria à Washington DC
Maria est actuellement étudiante internationale. Elle a obtenu un diplôme en architecture au Brésil et poursuit actuellement un deuxième diplôme en communication à l'Université d'État de Framingham (MA).
«J'adorerais trouver un emploi dans le domaine des relations publiques», a déclaré Maria, avant d'expliquer: «Je préfère étudier aux États-Unis car un diplôme d'une université américaine va booster mon programme.» Maria, en effet, espère qu'avec un diplôme américain, elle pourrait avoir plus d'opportunités pour de futurs emplois.
Cependant, la vie d'une étudiante internationale comme Maria n'est pas toujours un jeu d'enfant. «Cela a été difficile d'être loin de ma famille et de mes amis, surtout en cette période de pandémie où ils ne peuvent pas venir me rendre visite.» Maria a parfois le mal du pays et la pandémie alimente le feu. "Je manque tellement d'événements spéciaux - des amis qui se marient, des cousins qui ont des bébés, l'anniversaire de mariage de mes parents et même des fêtes d'anniversaire." Cela fait partie de la vie ordinaire d'un étudiant international, et Maria commente: «Je suis contrariée d'avoir manqué tout cela, mais je sais aussi que je vis des moments incroyables ici, alors j'essaie de trouver un équilibre.»
Avec un visa F-1, Maria doit étudier au moins 18 heures par semaine et elle ne peut travailler que sur le campus. D'un autre côté, elle dit: «Lorsque j'obtiens mon diplôme, je peux demander un an d'autorisation pour travailler dans mon domaine.» C'est ce qu'on appelle OPT (formation pratique optionnelle), et c'est un choix que chaque étudiant international peut faire à la fin de ses études.
«Si je trouve une organisation qui me plaît et qui parraine des visas de travail, j'aimerais rester ici», poursuit Maria, «Cependant, je vis un jour à la fois, en essayant de ne pas trop planifier à l'avance.»
Il y a un tel espoir et un tel rêve dans ce que dit Maria. Elle ne manque pas d'opportunités et elle aime prendre la vie au jour le jour. Elle dit: «C'est ainsi que je réaliserai mon rêve!»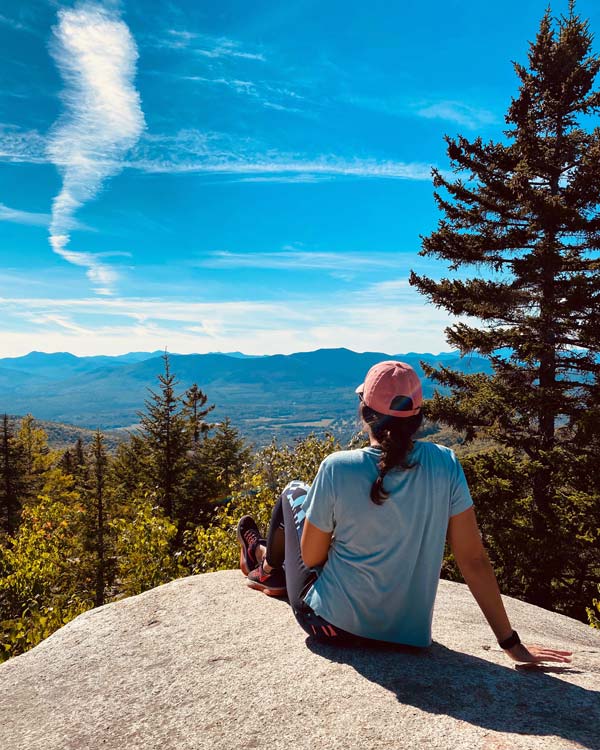 Maria a également une suggestion pour les autres étudiants qui vont venir aux États-Unis: «Venez avec un cœur ouvert, ouvert à la rencontre, ouvert à vivre une nouvelle culture, ouvert à essayer de nouvelles choses, de nouveaux passe-temps.» Bien sûr, poursuit-elle, «il y aura des moments difficiles, mais le résultat global est quelque chose de spécial.»
---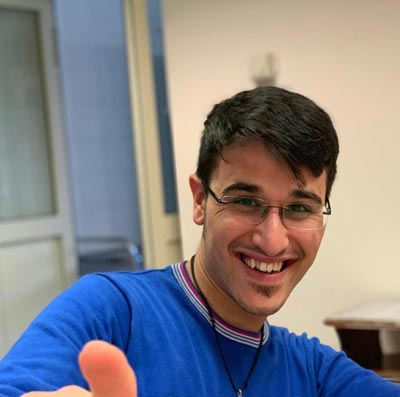 Pietro Rossini est un missionnaire xavérien et étudiant ESL à l'Université d'État de Framingham . Il est arrivé aux États-Unis en janvier 2020 dans le but d'étudier pour une maîtrise ès arts en journalisme à l'Université de Boston. Son rêve est de collecter et de partager des histoires d'humanité à travers le monde, faisant du monde une seule famille.