Open to Falling in Love with a New Country
By Pietro Rossini
"I had never really dreamed about spending such a long time abroad," Maria Eduarda Montan Semmelroth from Brazil said about her experience in the U.S. as an international student (on an F-1 visa).
"But one day," she continues, "I was having lunch with my mom when she asked if I wanted to take an English course somewhere." This is how Maria's journey abroad started.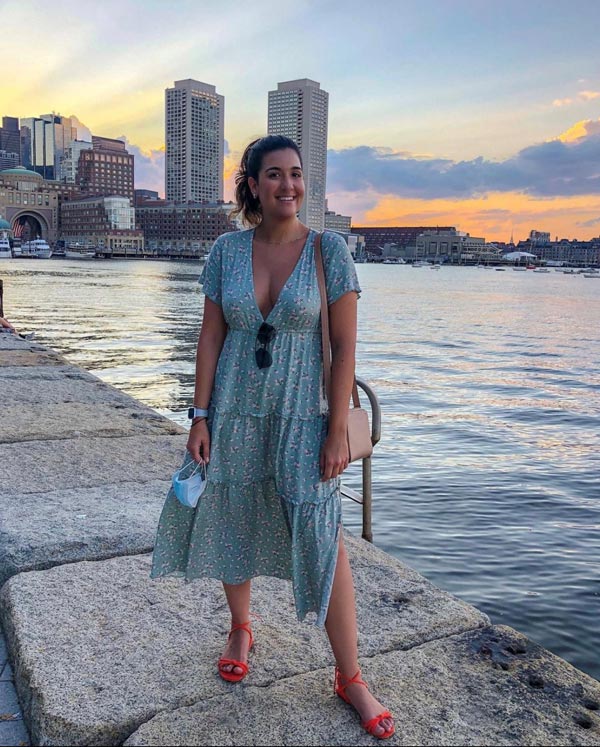 Maria in Boston
She accepted this challenge, and she came to the U.S. first as an au pair (she took care of her host family's children), and then as an English student (on a J-1 visa). "I wanted to improve my English and also earn money at the same time, so that was the most reasonable exchange I've found," she said.
This was not just a one-day experience for Maria, "I fell in love with this country, and here I am, still!" After more than three years, Maria is still living in the U.S. achieving her dreams.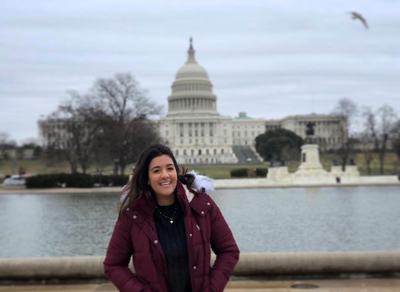 Maria in Washington D.C.
Maria currently is an international student. She graduated with a degree in architecture in Brazil, and now she is pursuing a second degree in communication at Framingham State University (MA).
"I would love to find a job in the public relation field," Maria said, and she went on to explain "I prefer to study in the U.S. because a degree from an American university is going to boost my curriculum." Maria, indeed, hopes that with an American degree she might have more opportunities for future job positions.
However, life for an international student like Maria is not always a piece of cake. "It has been hard being away from my family and friends, especially, during this time of pandemic when they can't come to visit me." Maria sometimes feels homesick, and the pandemic adds fuel to the fire. "I'm missing so many special events — friends getting married, cousins having babies, my parent's wedding anniversary, and even birthday parties." This is part of the ordinary life of an international student, and Maria comments, "I get upset for missing all that, but I also know that I am living incredible moments here, so I try to balance."
With an F-1 visa, Maria must study at least 18 hours per week, and she can only work on-campus. On the other hand she says, "When I get my degree, I can apply for a year of permission to work in my field." This is called OPT (optional practical training), and it's a choice that every international student can make at the end of their studies.
"If I find an organization that I enjoy and that sponsors work visas, I would love to stay here," Maria continues, "However, I am living one day at a time, trying not to plan too much ahead."
There is such hope and dream in what Maria says. She has no shortage of opportunities ahead, and she likes to take life day by day. She says, "This is how I'll achieve my dream!"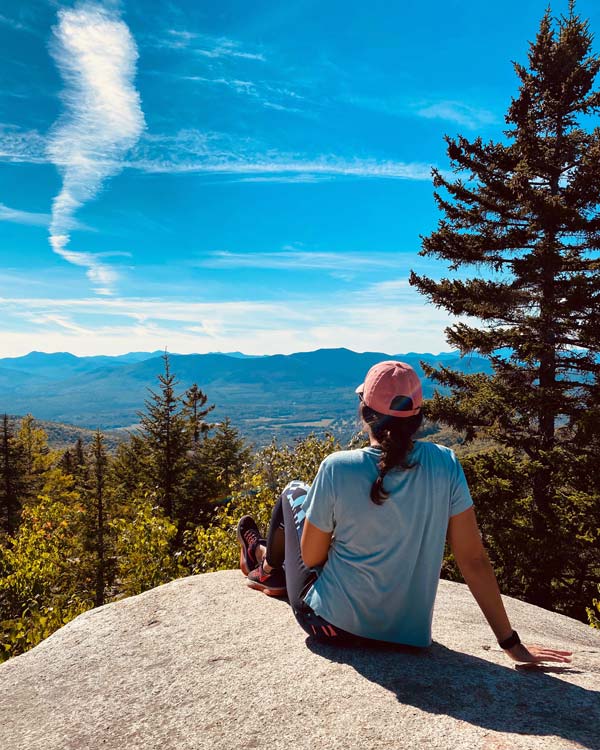 Maria has also a suggestion for other students that are going to come to the U.S., "Come with an open heart, open to meet people, open to living a new culture, open to trying new things, new hobbies." For sure, she continues, "There will be tough moments, but the overall outcome is something special."
---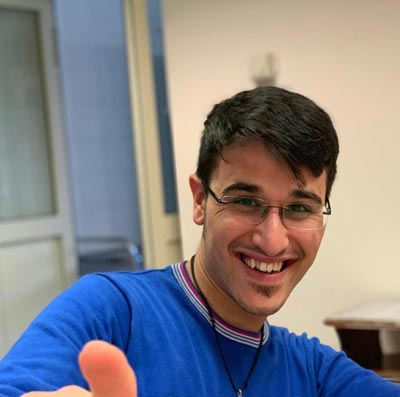 Pietro Rossini is a Xaverian Missionary and ESL student at Framingham State University. He came to the U.S. in January 2020 with the purpose of studying for a master of arts in journalism at Boston University. His dream is to collect and share stories of humanity around the globe, making the world a single family.
Written by
Pietro Rossini
Get matched to the best program for you
Let us know what you're looking for so we can find the best school for you.
$10,000 — $15,000 Year
Undergraduate
2yr/Community College - 2+2 Programs
Bachelor Degree
$5,000—$10,000 Semester
2yr/Community College - 2+2 Programs
Undergraduate
Bachelor Degree
Start your U.S. adventure with Study in the USA
What's your dream? We can guide, advise, and connect you with your perfect U.S. school. We can also help you with the application process.
Partner Services
Learn About U.S. education financing, housing, and more
These plans provide refund insurance coverage for program costs in the event the student has to interrupt their trip for unforeseen covered reasons and withdraw from the program. We offer plans that are available to both K-12 and College Students.
Follow your dreams with the TOEFL iBT® test, which has helped millions of students study abroad.
BECOME SMARTER IN JUST 5 MINUTES. Get the daily email that makes reading the news actually enjoyable. Stay informed and entertained, for free.
Resources
Learn about American culture and education direct from our experts at Study in the USA. Read more