In our effort to bring good content to as many people as possible the text in this blog post has been machine translated so please excuse any mistakes. Thank you!
Pietro Rossini tarafından
"Gazetecilik okumak ister misiniz?" Bu soru yaklaşık iki yıl önce hayatımı değiştirdi.
Dünya çapında 25 ülkede bulunan bir Katolik topluluğunda misyonerim. Biz Xavyeralı Misyonerleriz ve misyonumuz "dünyayı tek bir aile yapmak."
Cemaatim, çalışmalarımızı dünya çapında misyonerler olarak bildirmek için gazetecilik okumamı istedi. Bu teklifi şevkle kabul ettim. Bu yüzden, iletişim becerilerimi geliştirmek ve iyi bir iletişimci olmak için buraya ABD'ye geldim.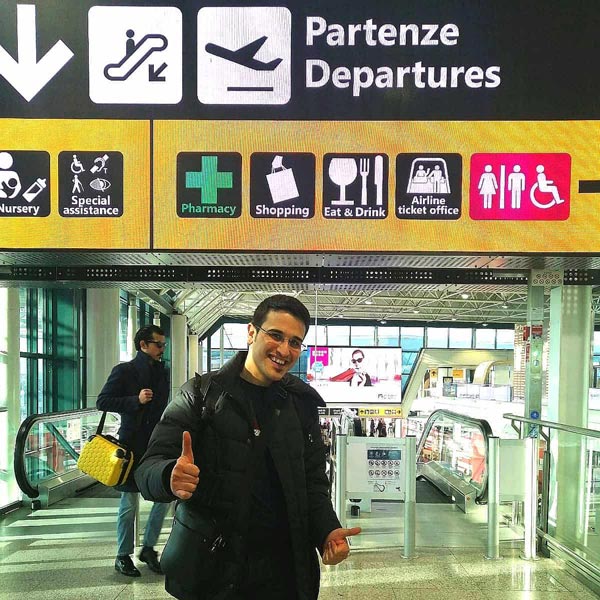 Pietro, Boston'a İtalya'dan ayrılıyor
Neden ABD? İtalya'da gazetecilik yüksek lisans programlarımız var; ancak, pratikten çok iletişim teorisine odaklanırlar.
Erin Meyer'in harika kitabı "Kültür Haritası" nda belirttiği gibi, Avrupa'da üniversiteler bir şeyi "neden" yaptığımızı açıklama eğilimindeyken, ABD'deki kolejler "nasıl" bir şeyler yapabileceğimizi öğretmeye çalışıyorlar. Ve şu anda ihtiyacım olan şey bu.
İlahiyat alanında lisans derecem var ve felsefe de okudum. Ancak, bu konular bir gazetecilik programında okuyacağımdan farklı. Bu nedenle, yüksek lisansa başlamadan önce, iletişimde bazı giriş dersleri almaya karar verdim.
Dahası, İngilizce'de yüksek lisans eğitimi almanın geleceğe birçok kapı açtığına inanıyorum. Çoğunlukla, birisi uluslararası bir ortamda çalışmak isterse.
Misyonlarımızı ziyaret ederek dünyayı dolaşmayı ve orada misyonerler olarak çalışmalarımızı bildirmeyi planlıyorum. Bu nedenle, Boston Üniversitesi'nde - birçok odak alanı arasında - yabancı raporlamada bir yüksek lisans programı sunan yüksek lisans programını çok ilginç buldum.
Ailem yurtdışında yaşamama alışkın. Nitekim 19 yaşındayken evimden ayrıldım ve şimdi 29 yaşındayım. Yani, ailemle yaşayalı 10 yıl oldu. Filipinler'deydim ve bir yıl da Meksika'da yaşadım. Yani, ailem benim "seyahat hayatımın" farkında.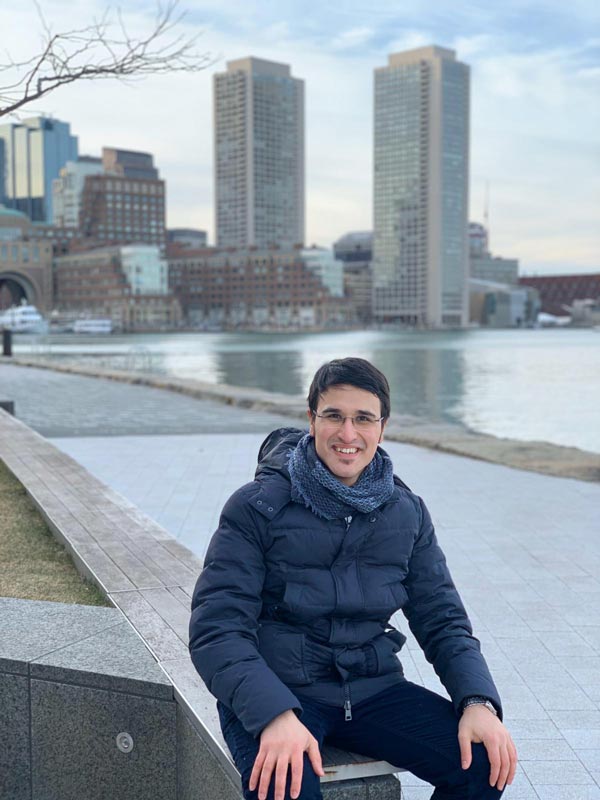 Boston'da Pietro
Başlangıçta onlar için kolay olmasa da bundan mutlular. Elbette evimi özlediğim anlar oluyor, ancak ailemle video görüşmesi yapmak çok yardımcı oluyor.
Herkesin yurtdışında yaşama fırsatı olması gerektiğini düşünüyorum. Sadece eğlence ya da tatil için yerleri ziyaret etmeyi kastetmiyorum. Yeni bir kültürde yaşamak, dili öğrenmek ve yeni bir çevreyle yüzleşmek demek istiyorum. Bu çok zenginleştirici bir deneyim.
ABD'de özellikle şaşırtıcı bulduğum şey, dünyanın tek bir ülkede olması. Burada her yerden insanlar bulabilirsiniz. Bu, deneyimi daha da zenginleştirir.
Çalışmaları farklı kültürel geçmişlere sahip akranlarla paylaşmak insanları daha açık fikirli hale getiriyor. Öğrenciler uluslararası bir takımda nasıl çalışılacağını öğrenebilirler ve bu özellikle modern iş çerçevesi için anlamlıdır.
ABD'ye eğitim için gelecek birine bir şey önerebilseydim, "İşleri geride bırakmaktan korkmayın. Sahip olduğunuz tüm fırsatlara bakın. Birini seçin ve hayatınızı coşkuyla yaşayın! "
---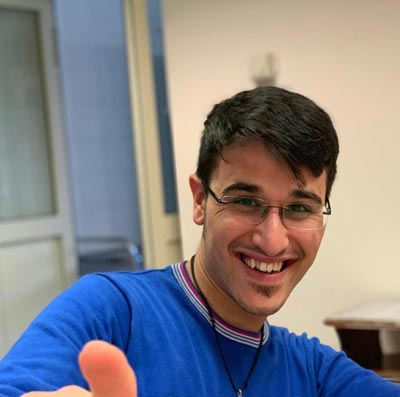 Pietro Rossini, Framingham Eyalet Üniversitesi'nde Xaverian Misyoner ve ESL öğrencisidir. Boston Üniversitesi'nde gazetecilik alanında yüksek lisans eğitimi almak amacıyla Ocak 2020'de ABD'ye geldi. Hayali, dünya çapında insanlık hikayelerini toplamak ve paylaşmak, dünyayı tek bir aile yapmak.