In our effort to bring good content to as many people as possible the text in this blog post has been machine translated so please excuse any mistakes. Thank you!
Por Pietro Rossini
"Você gostaria de estudar jornalismo?" Essa pergunta mudou minha vida há cerca de dois anos.
Sou missionário em uma comunidade católica presente em 25 países do mundo. Somos os Missionários Xaverianos e nossa missão é "fazer do mundo uma única família".
Minha congregação me pediu para estudar jornalismo para relatar nosso trabalho como missionários ao redor do mundo. Aceitei essa proposta com entusiasmo. Então, vim para os EUA para dominar minhas habilidades de comunicação e me tornar um bom comunicador.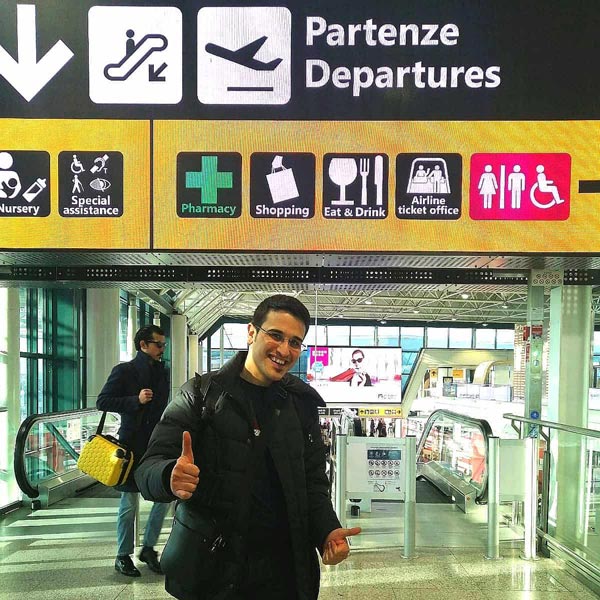 Pietro, saindo da Itália para Boston
Por que os EUA? Bem, na Itália temos programas de mestrado em jornalismo; no entanto, eles estão mais focados na teoria da comunicação do que na prática.
Como Erin Meyer afirma em seu maravilhoso livro "The Culture Map", na Europa as universidades tendem a explicar "por que" fazemos algo, enquanto nas faculdades americanas tentam ensinar "como" podemos fazer algo. E é disso que preciso agora.
Sou bacharel em teologia e também estudei filosofia. No entanto, essas matérias são diferentes do que vou estudar em um programa de jornalismo. Por isso, antes de iniciar o mestrado, decidi fazer algumas aulas introdutórias à comunicação.
Acredito, além disso, que estudar para um mestrado em inglês abre muitas portas para o futuro. Principalmente, se alguém gostaria de trabalhar em um ambiente internacional.
Pretendo viajar ao redor do mundo visitando nossas missões e relatando nosso trabalho como missionários lá. Por esse motivo, achei muito interessante o programa de mestrado da Boston University que - entre muitas áreas de enfoque - oferece um em jornalismo estrangeiro.
Minha família está acostumada comigo morando no exterior. De fato, saí de casa quando tinha 19 anos e agora tenho 29. Então, já se passaram 10 anos desde que morei com meus pais. Eu estive nas Filipinas e morei no México por um ano também. Então, meus pais estão cientes da minha "vida de viagem".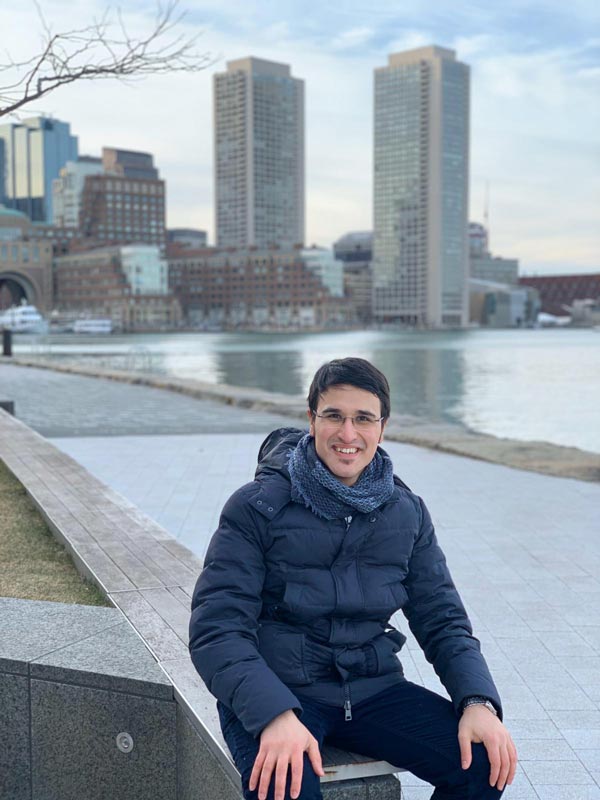 Pietro em Boston
Eles estão felizes com isso, embora não tenha sido fácil no início para eles. Com certeza há momentos em que sinto saudades de casa, mas fazer uma videochamada com minha família ajuda muito.
Acho que todos deveriam ter a oportunidade de morar no exterior. Não me refiro apenas a visitar lugares para diversão ou férias. Pretendo viver em uma nova cultura, aprender a língua e enfrentar um novo ambiente. Esta é uma experiência tão enriquecedora.
O que eu achei particularmente incrível nos EUA é ter o mundo em um único país. Aqui você encontra pessoas de todos os lugares. Isso torna a experiência ainda mais rica.
Compartilhar os estudos com colegas de diferentes origens culturais torna as pessoas mais abertas. Os alunos podem aprender como trabalhar em uma equipe internacional, e isso é especialmente significativo para a estrutura empresarial moderna.
Se eu pudesse sugerir algo para alguém que vai estudar nos Estados Unidos, diria: "Não tenha medo de deixar coisas para trás. Veja todas as oportunidades que você tem. Escolha um e viva sua vida com entusiasmo! "
---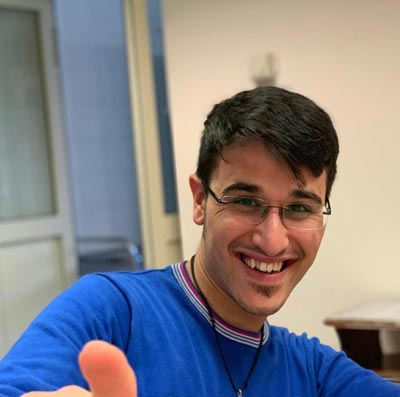 Pietro Rossini é um Missionário Xaveriano e estudante de ESL na Framingham State University . Ele veio para os Estados Unidos em janeiro de 2020 com o objetivo de estudar para um mestrado em jornalismo na Universidade de Boston. Seu sonho é coletar e compartilhar histórias da humanidade ao redor do globo, tornando o mundo uma única família.