In our effort to bring good content to as many people as possible the text in this blog post has been machine translated so please excuse any mistakes. Thank you!
피에트로 로시니
"저널리즘을 공부하고 싶습니까?" 이 질문은 약 2 년 전에 제 삶을 바 꾸었습니다.
저는 전 세계 25 개국에있는 가톨릭 공동체의 선교사입니다. 우리는 Xaverian 선교사이며 우리의 사명은"세상을 한 가족으로 만드는 것"입니다.
우리 교회는 전 세계에서 선교사로 일한 것을보고하기 위해 저널리즘을 공부하도록 요청했습니다. 나는이 제안을 열정적으로 받아 들였습니다. 그래서 저는 의사 소통 기술을 익히고 좋은 의사 소통자가되기 위해 미국에 왔습니다.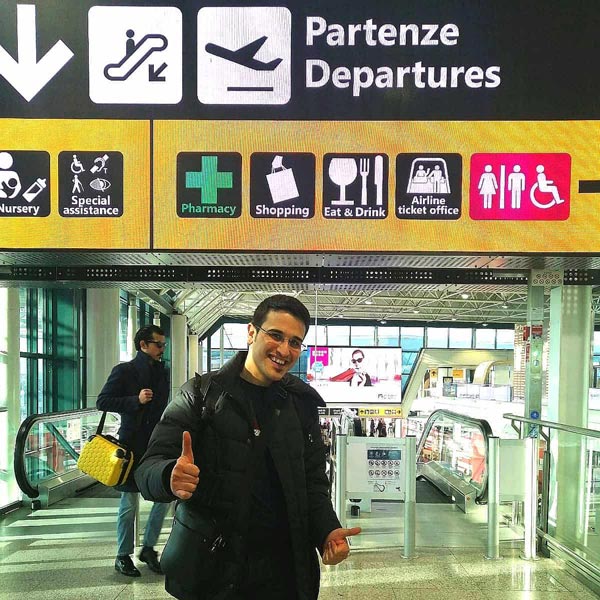 피에트로, 이탈리아를 떠나 보스턴으로
왜 미국인가? 음, 이탈리아에는 저널리즘 석사 프로그램이 있습니다. 그러나 그들은 실천보다는 의사 소통 이론에 더 초점을 맞추고 있습니다.
Erin Meyer가 그녀의 멋진 책"The Culture Map"에서 말했듯이, 유럽의 대학은 우리가"왜"우리가 무엇을 할 수 있는지를 설명하는 반면, 미국 대학에서는"어떻게"우리가 무엇을 할 수 있는지 가르치려고합니다. 그리고 이것이 제가 지금 필요한 것입니다.
저는 신학 학사 학위를 받았으며 철학도 공부했습니다. 하지만 그 과목은 제가 저널리즘 프로그램에서 공부할 과목과 다릅니다. 따라서 석사 과정을 시작하기 전에 커뮤니케이션 입문 수업을 듣기로 결정했습니다.
더욱이 저는 영어 석사 학위를 공부하는 것이 미래를위한 많은 문을 열어 준다고 믿습니다. 대부분, 누군가가 국제적인 환경에서 일하고 싶다면.
저는 전 세계를 여행하면서 우리의 선교사를 방문하고 그곳에서 선교사로서 우리의 일을보고 할 계획입니다. 이런 이유로 저는 보스턴 대학의 마스터 프로그램이 매우 흥미 롭다는 것을 발견했습니다.이 프로그램은 많은 초점 분야 중에서 외국 보도에서 하나를 제공합니다.
우리 가족은 외국에 사는 나에게 익숙합니다. 사실 저는 19 살 때 집을 떠났고 지금은 29 살입니다. 그래서 부모님과 함께 살았던 지 10 년이되었습니다. 저는 필리핀에 있었고 멕시코에서도 1 년 동안 살았습니다. 그래서 제 사람들은 제 "여행 생활"을 알고 있습니다.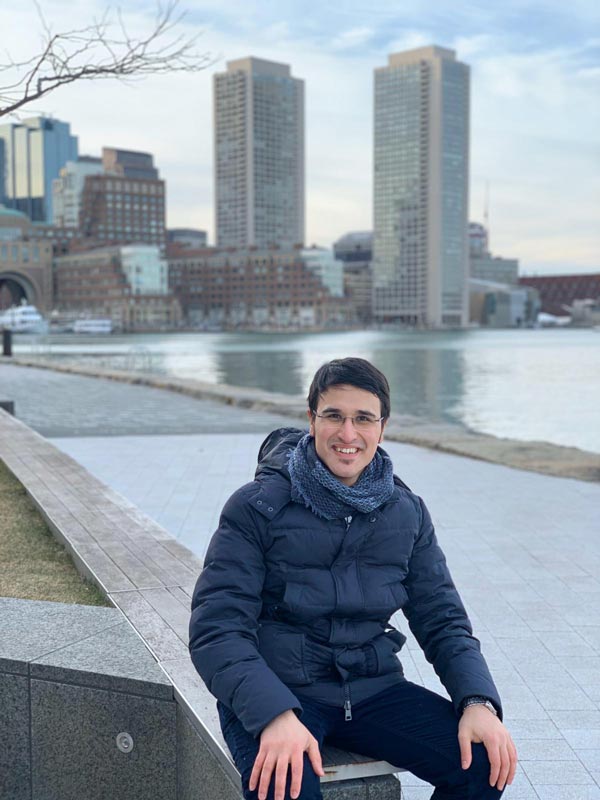 보스턴의 피에트로
처음에는 쉽지 않았지만 그들은 그것에 대해 행복합니다. 확실히 향수병을 느끼는 순간이 있지만 가족과 화상 통화를하면 많은 도움이됩니다.
누구나 해외에서 살 수있는 기회를 가져야한다고 생각합니다. 재미 나 휴가를 위해 장소를 방문하는 것이 아닙니다. 나는 새로운 문화에서 살고, 언어를 배우고, 새로운 환경에 직면하는 것을 의미합니다. 이것은 매우 풍요로운 경험입니다.
제가 미국에서 특히 놀라운 사실을 발견 한 것은 단일 국가에서 세계를 갖는 것입니다. 여기에서 모든 곳에서 온 사람들을 찾을 수 있습니다. 이것은 경험을 더욱 풍부하게 만듭니다.
다른 문화적 배경을 가진 동료들과 연구를 공유하면 사람들이 더 열린 마음을 갖게됩니다. 학생들은 국제 팀에서 일하는 방법을 배울 수 있으며, 이는 특히 현대 비즈니스 프레임 워크에서 의미가 있습니다.
공부하러 미국에 올 사람에게 뭔가를 제안 할 수 있다면"물건을 버리는 것을 두려워하지 마십시오. 당신이 가진 모든 기회를보십시오. 하나를 골라 열정적으로 삶을 살아보세요!"
---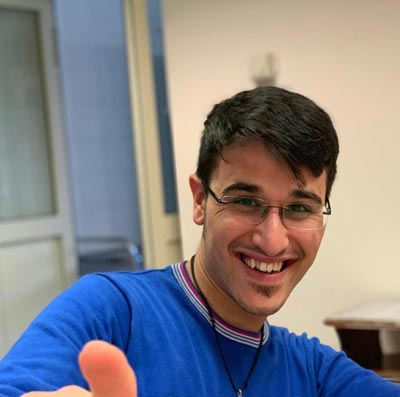 Pietro Rossini는 Framingham State University 의 Xaverian 선교사 이자 ESL 학생입니다. 그는 보스턴 대학에서 저널리즘 석사 과정을 공부할 목적으로 2020 년 1 월에 미국에 왔습니다. 그의 꿈은 전 세계 인류의 이야기를 수집하고 공유하여 세상을 한 가족으로 만드는 것입니다.