In our effort to bring good content to as many people as possible the text in this blog post has been machine translated so please excuse any mistakes. Thank you!
Oleh Pietro Rossini
"Apakah Anda ingin belajar jurnalisme?" Pertanyaan ini mengubah hidup saya sekitar dua tahun lalu.
Saya seorang misionaris dalam komunitas Katolik yang hadir di 25 negara di seluruh dunia. Kami adalah Misionaris Xaverian, dan misi kami adalah "menjadikan dunia satu keluarga".
Jemaat saya meminta saya untuk mempelajari jurnalisme untuk melaporkan pekerjaan kami sebagai misionaris di seluruh dunia. Saya menerima proposal ini dengan antusias. Jadi, saya datang ke AS untuk menguasai keterampilan komunikasi saya dan menjadi komunikator yang baik.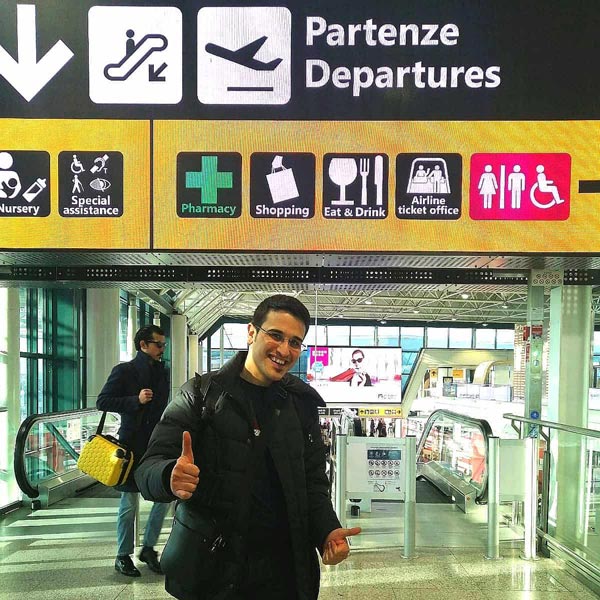 Pietro, meninggalkan Italia menuju Boston
Mengapa AS? Nah, di Italia kami memiliki program master jurnalisme; Namun, mereka lebih fokus pada teori komunikasi daripada praktik.
Seperti yang dinyatakan oleh Erin Meyer dalam bukunya yang luar biasa "The Culture Map," di universitas-universitas Eropa cenderung menjelaskan "mengapa" kita melakukan sesuatu, sementara di AS, perguruan tinggi mencoba mengajarkan "bagaimana" kita dapat melakukan sesuatu. Dan inilah yang saya butuhkan sekarang.
Saya memiliki gelar sarjana dalam bidang teologi, dan saya juga belajar filsafat. Namun mata kuliah tersebut berbeda dengan yang akan saya pelajari di program jurnalistik. Oleh karena itu, sebelum memulai master, saya memutuskan untuk mengambil beberapa kelas pengantar komunikasi.
Saya percaya, lebih jauh, bahwa belajar untuk mendapatkan gelar master dalam bahasa Inggris membuka banyak pintu untuk masa depan. Terutama, jika seseorang ingin bekerja dalam lingkungan internasional.
Saya berencana untuk melakukan perjalanan keliling dunia mengunjungi misi kami dan melaporkan pekerjaan kami sebagai misionaris di sana. Untuk alasan ini, saya menemukan sangat menarik program magister di Universitas Boston yang - di antara banyak bidang fokus - menawarkannya dalam pelaporan luar negeri.
Keluarga saya sudah terbiasa tinggal di luar negeri. Memang, saya meninggalkan rumah ketika saya berusia 19 tahun, dan sekarang, saya berusia 29 tahun. Jadi, sudah 10 tahun sejak saya tinggal bersama orang tua saya. Saya pernah di Filipina, dan saya tinggal di Meksiko selama satu tahun juga. Jadi, orang tua saya tahu tentang "kehidupan perjalanan" saya.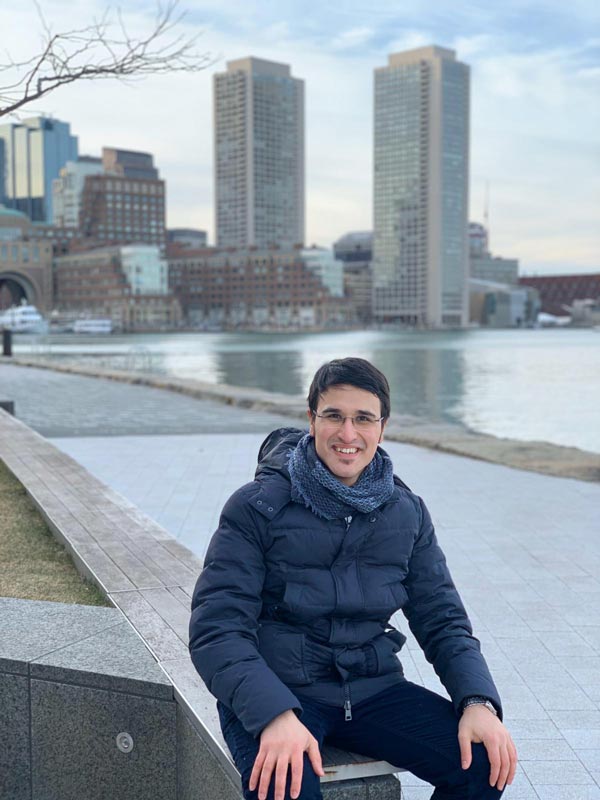 Pietro di Boston
Mereka senang tentang itu meskipun pada awalnya tidak mudah bagi mereka. Pasti ada saat-saat ketika saya merasa rindu rumah, tetapi melakukan panggilan video dengan keluarga saya sangat membantu.
Saya pikir setiap orang harus memiliki kesempatan untuk tinggal di luar negeri. Maksud saya bukan hanya mengunjungi tempat-tempat untuk bersenang-senang atau liburan. Maksud saya hidup dalam budaya baru, belajar bahasa, dan menghadapi lingkungan baru. Ini adalah pengalaman yang memperkaya.
Apa yang saya temukan di AS sangat menakjubkan adalah memiliki dunia di satu negara. Di sini Anda dapat menemukan orang-orang dari berbagai tempat. Ini membuat pengalaman menjadi lebih kaya.
Berbagi studi dengan rekan-rekan dari latar belakang budaya yang berbeda membuat orang lebih berpikiran terbuka. Siswa dapat mempelajari cara bekerja dalam tim internasional, dan ini sangat berarti untuk kerangka bisnis modern.
Jika saya dapat menyarankan sesuatu kepada seseorang yang akan datang ke AS untuk belajar, saya akan berkata, "Jangan takut meninggalkan barang. Lihatlah semua peluang yang Anda miliki. Pilih satu, dan jalani hidup Anda dengan antusias! "
---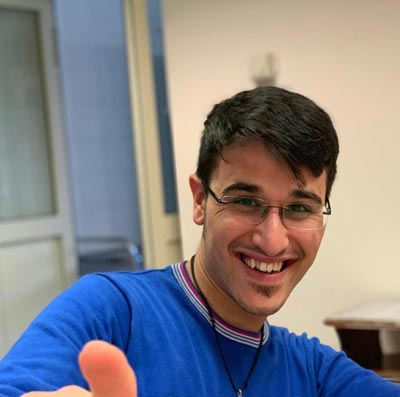 Pietro Rossini adalah misionaris Xaverian dan mahasiswa ESL di Framingham State University . Ia datang ke AS pada Januari 2020 dengan tujuan belajar untuk master seni di bidang jurnalisme di Universitas Boston. Mimpinya adalah mengumpulkan dan berbagi cerita tentang kemanusiaan di seluruh dunia, menjadikan dunia satu keluarga.